Ātrie vārti RIPO WindSpeed
Preces kods:
AVWS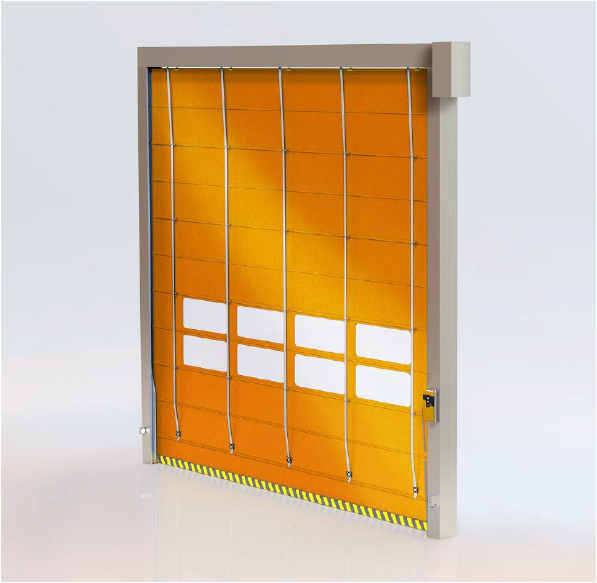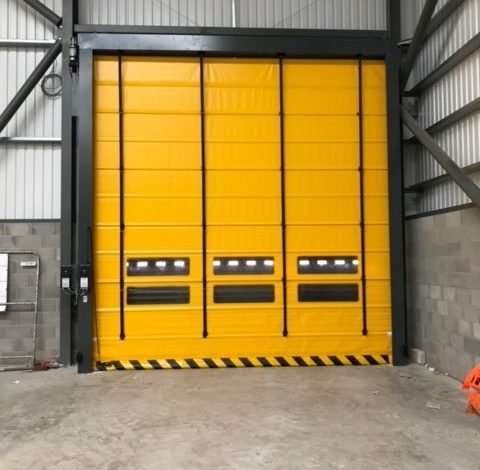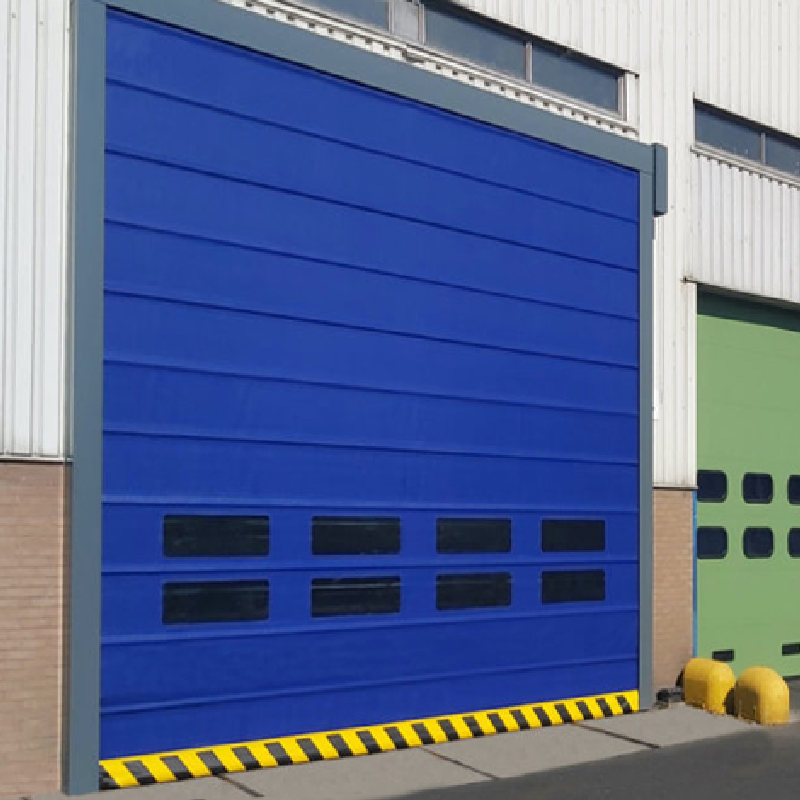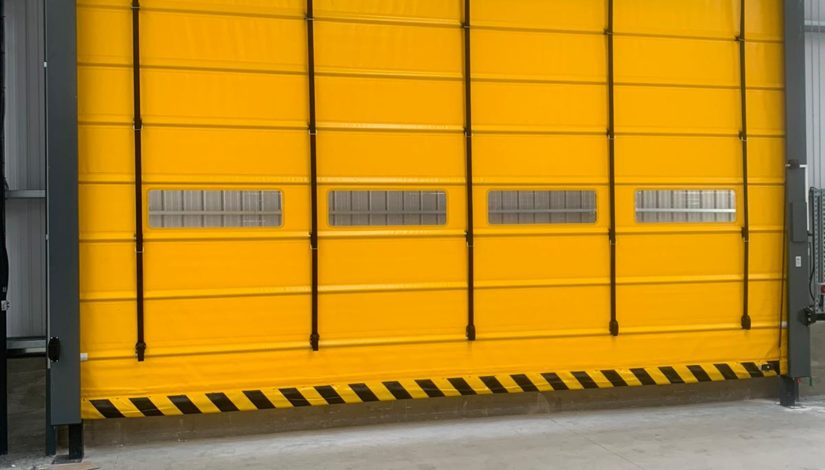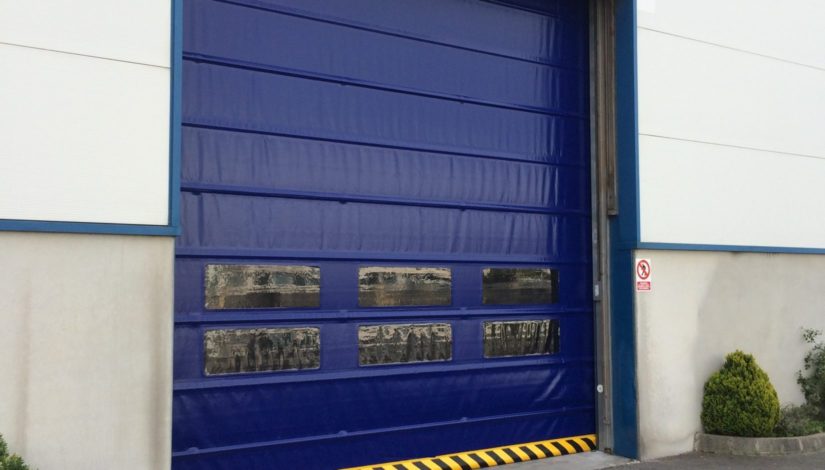 Āra vārti
Atvēršanas ātrums: 1,1 m/s (maks. 1,8 m/s)
Vārtu materiāls: PVC
Materiāla biezums: 0,7 mm (1,2 mm)
Vēja pretestības klase (EN12424): 5
Maksimālais Plat. x Augst.: 6000 x 6000 mm
Strāvas pieslēgums: 3 x 400V (1 x 230V)
Iebūvēta caurspīdīga loga daļa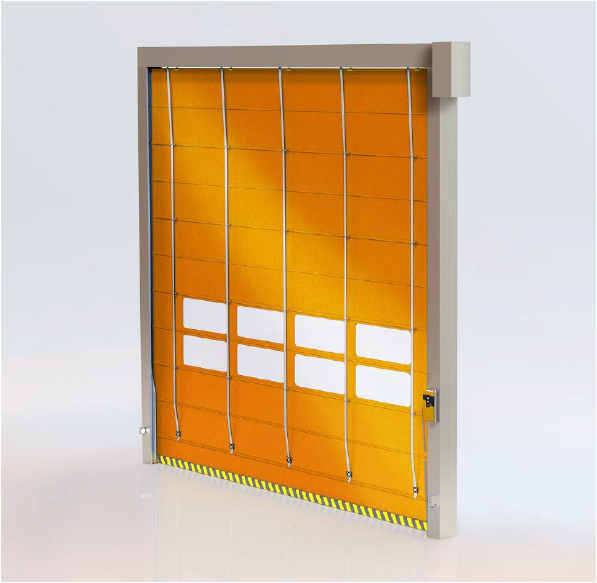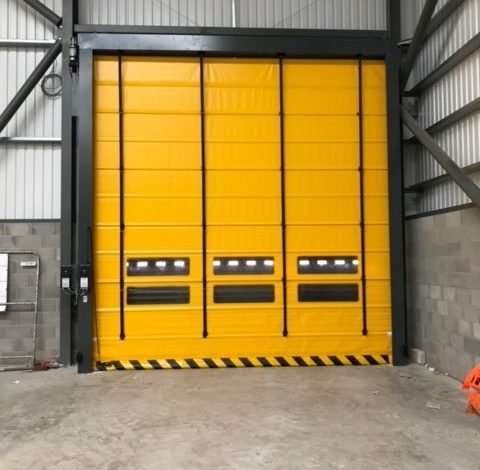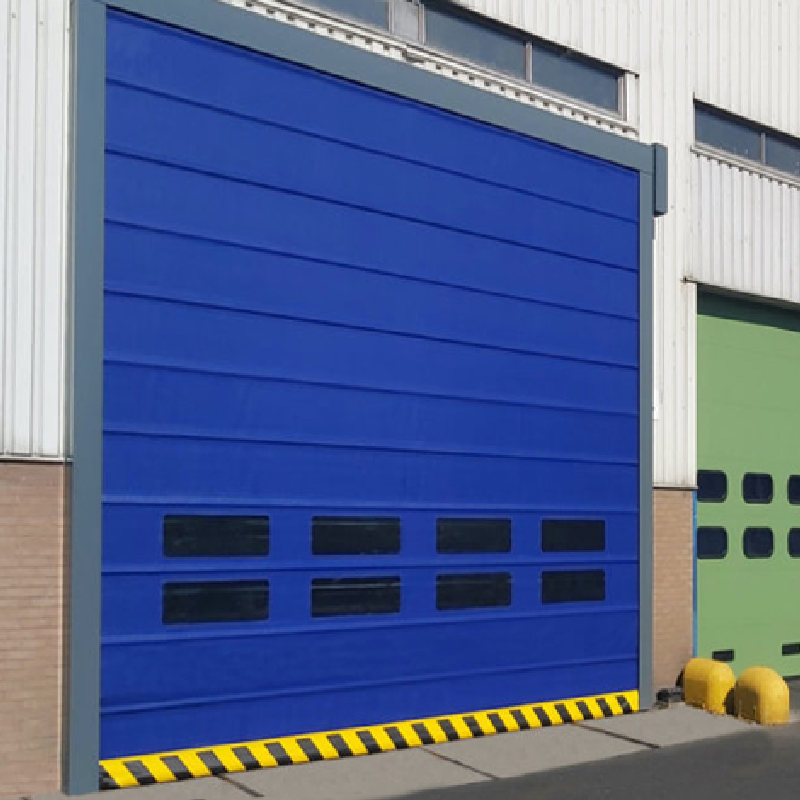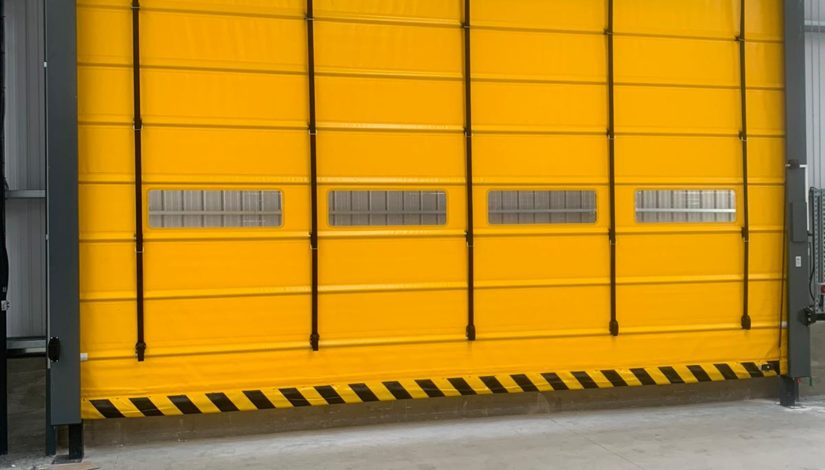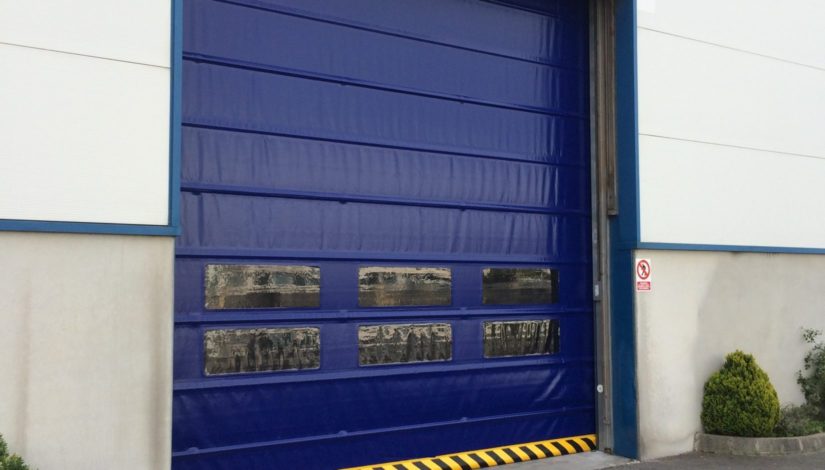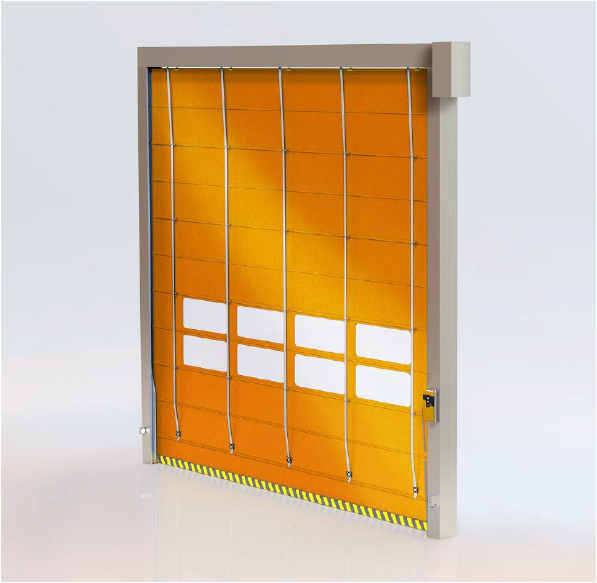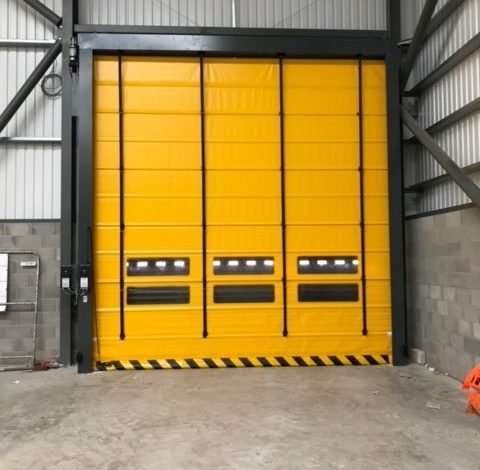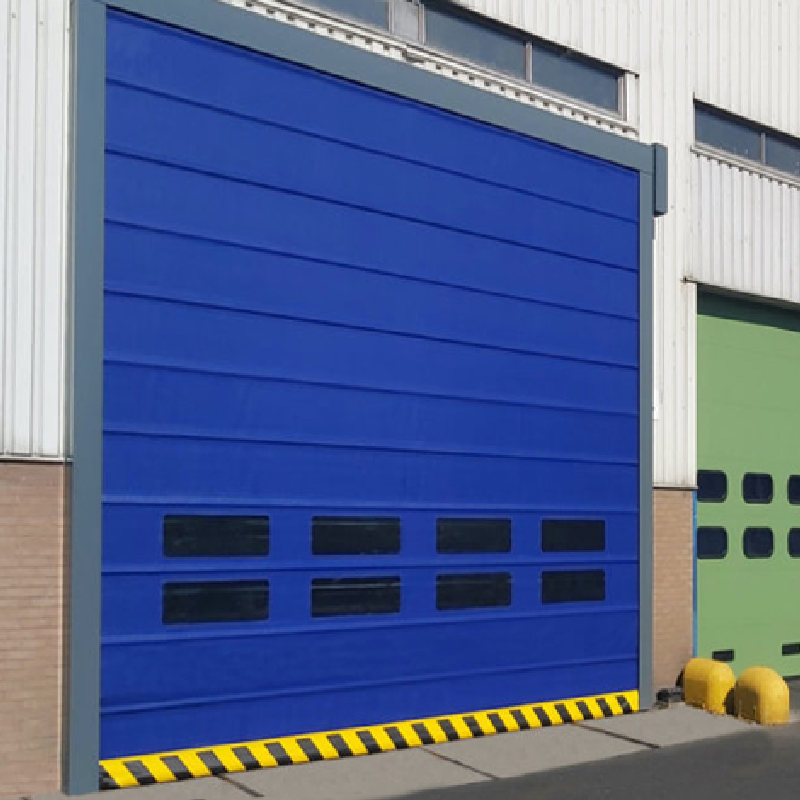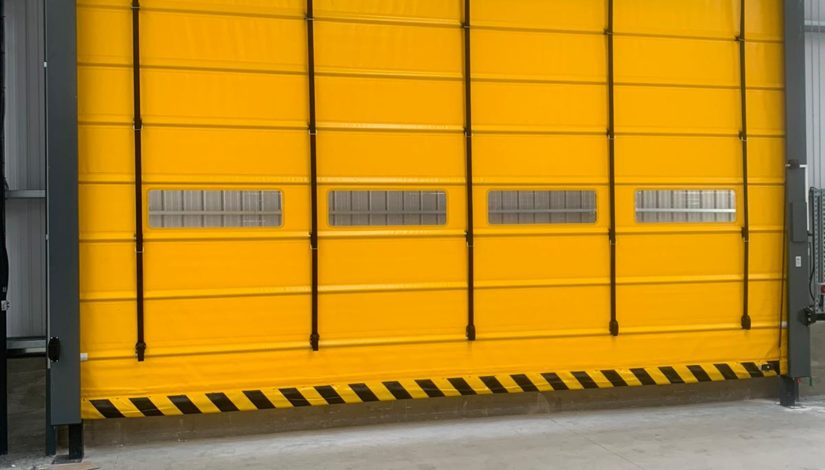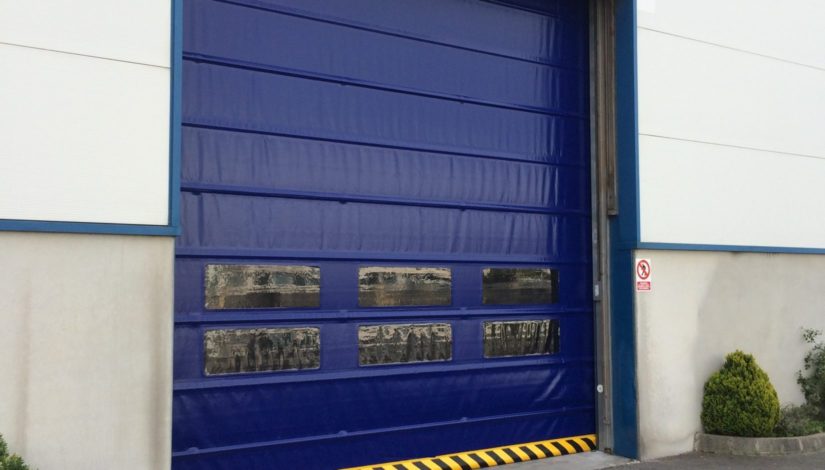 ---
---
High-speed and intensive use for exterior
---
RIPO WindSpeed folding door has been developed for intensive use in outside openings to 36m2. Ideal for the fast daily passage of forklift trucks and large goods. The door curtain is equipped with a large number of reinforcing profiles and a unique folding technique, as a result it remains extremely stable even in case of high wind pressure. The fully closed covers and the materials used make the RIPO WindSpeed door suitable for long-term use under all conditions. As standard, two rows of windows at eye level for safety and traffic visibility.
Application
Supermarkets
Food industry
Laboratories
Light Industry
WindSpeed Benefits:
Wind resistant up to hurricane force!
The unique folding construction and the materials used make the WindSpeed extremely reliable and robust, even under harsh conditions: high wind pressure, rain and dust, etc. Wind resistance up to Class 5 according to EN 12424.
safe
Fitted as standard with Opto-sensors in the lower beam - as soon as the lower beam touches something, the door opens immediately. The door opening is secured also with safety photocells in standard version of door.
Suitable for external wall mounting
Solid the guide columns and the drive are completely encased in watertight steel caps. This makes the WindSpeed suitable for outside mounting.
Application examples:
RIPO door set
All types of RIPO fast doors are equipped with Drive and Control unit. Door main components as standard accessories and optional features:
Standard equipment of WindSpeed doors contains:
Reinforced profiles.
HardEdge bottom beam for Stability and wind resistance.
Photocell protection 250 mm from the floor.
Transparent windows. Two rows of windows (1.080 x 360 mm) at eye level.
Powder coated columns in RAL7011 color.
Tested and approved. BS EN13241:2003+A2:2016 compliant.
Options:
Frequency control - Rapid control with soft start/stop function.
Safety light curtain. Securing the passageway up to 2.5m high.
EasyRepair. Repair the door without tools / assistance.
Stainless steel columns. Easy to clean and never rust.
Controls
Following types of door controls compatible to the speed doors and ensures Operation or Safety or both functions.

Push-buttons
Operation
Pushbuttons are mainly used in personnel traffic. For situations where one's hands are not always free, a mushroom push button or a contactless ClearWave button is a solution.

Pull switch
Operation
The pull switch has a long cable hanging a few metres in front of the door. It can be operated on foot or from a forklift truck without the driver having to get out. Very efficient when there is a lot of forklift traffic.

Remote control
Operation
A remote control (with transmitter and receiver) offers the possibility of selective operation. Only those persons and vehicles that have a remote control can operate the door. Available with one or several channels.

Contact-less switch
Operation
The non-contact door switch ClearWave is similar to an ordinary push button, with the difference that it does not need to be actually touched. Ideal in food environments or clean rooms.

Infrared sensor
Operation and Safety
The sensor Ixio-S is a smart presence detector with active infrared technology. The three-dimensional infrared curtain protects persons from contact with the door. For indoor applications up to H = 3,500 mm.

Dual sensor
Operation and Safety
The Ixio-D is a sensor for opening door. It combines radar technology with infrared technology for the protection of people against contact with the door. Indoor use up to H = 3,500 mm.

Metal detector
Operation and Safety
Every metal object within this field is detected. An induction loop detector produces a magnetic field. Suitable as a control, but also as an extra security in case of high speed forklift transport.

Motion detector
Operation and Safety
Radars can only detect moving objects. The radar has a conical detection area and is direction-sensitive. The size, direction and sensitivity of the radar field are adjustable. Also for outdoor use.

Dual detecor
Operation and Safety
The Condor has a microwave motion detector and an active infrared presence sensor for detecting stationary objects built in the same device. Also suitable for outdoor use.

Photocell sensor
Safety
Photocell sensor are mainly used to monitor the door opening. The door will not close when the photocell beam is interrupted. Designs with a reflector and with a transmitter and receiver are available.

Light curtain
Safety
A light curtain has a larger detection range and thus provides greater safety than a photocell. This form of detection is particularly suitable for a wide range of transport sizes.

Laserscanner
Safety
The Laserscanner LZRR-i100® features high-precision technology: the dynamic direction of the laser beams on four levels provides optimum protection of the door threshold and surroundings. Maximum detection area 9.9 m x 9.9 m.
For RIPO WindSpeed door available as standard door curtain ir RAL colours:
1003
2004
3002
5002
5015
6026
7038
9016
9005
Fast door RIPO WindSpeed door dimensions and installation requirements
RIPO WindSpeed in action: