Awning
Product code:
MR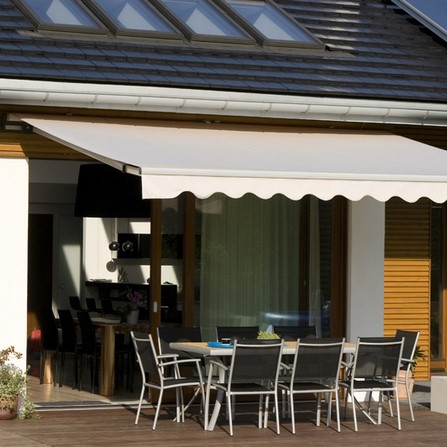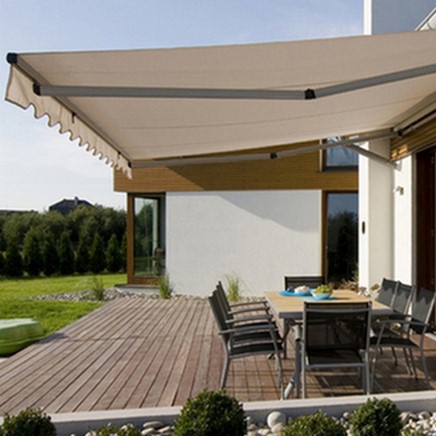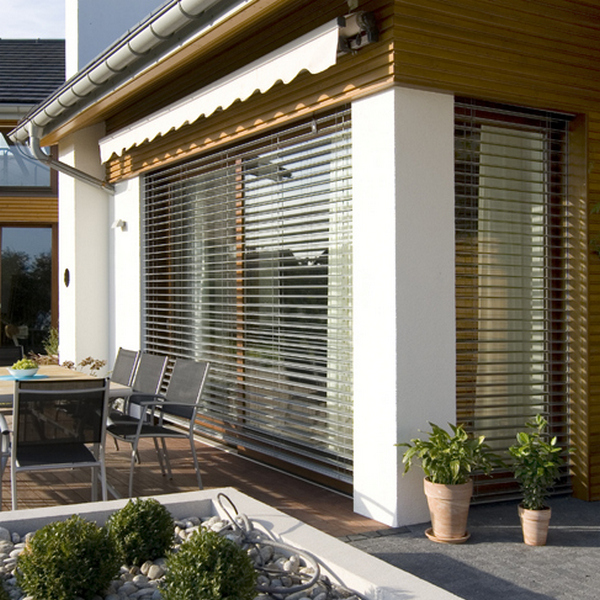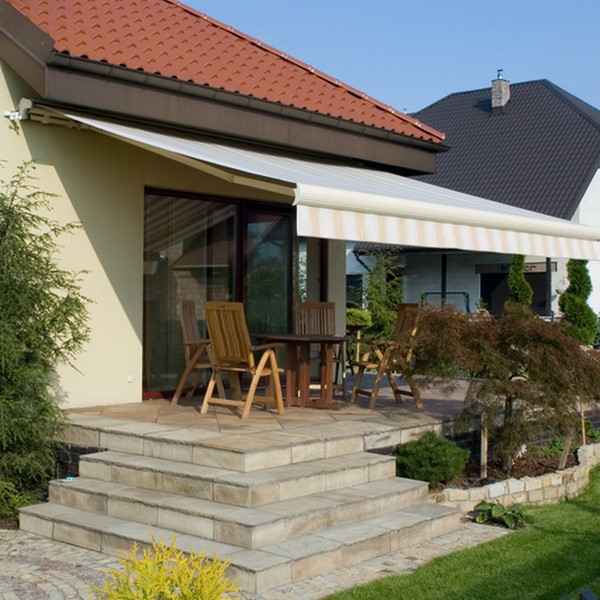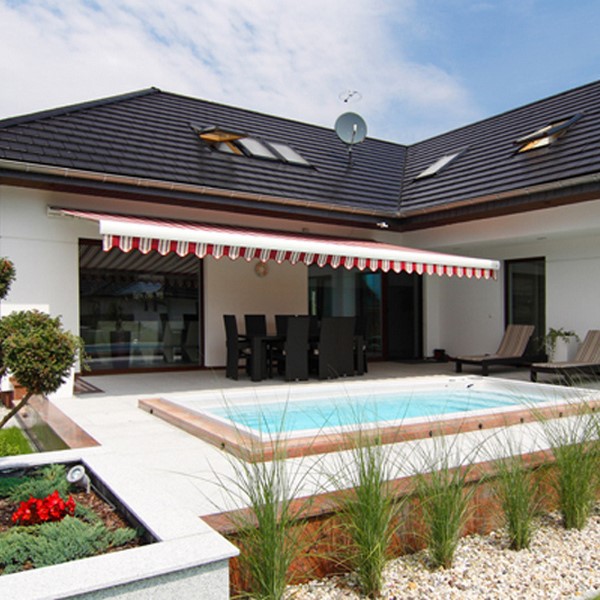 Easy to roll out open and roll back in
Higlight facade with wide range of designs
Easy to install and use
(When going away) Open it up to create an illusion that you're home
Max width 7 m
Max overhang 3.6 m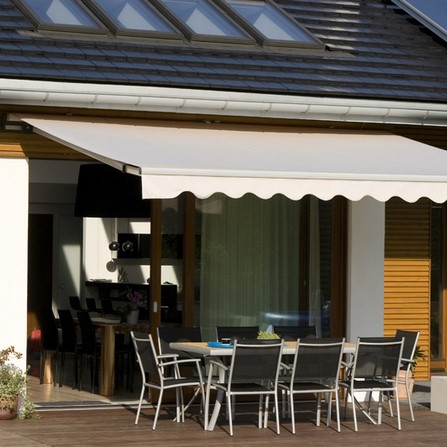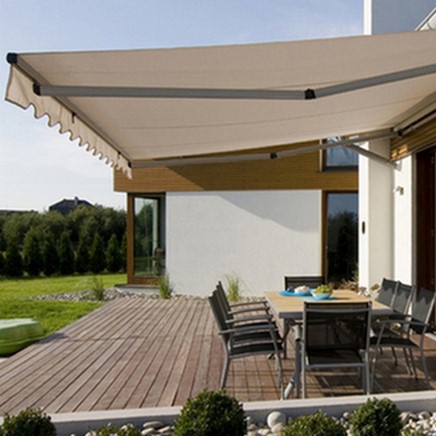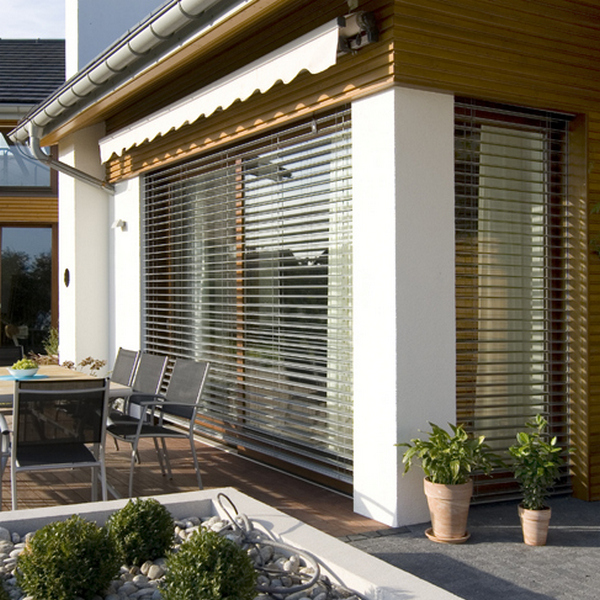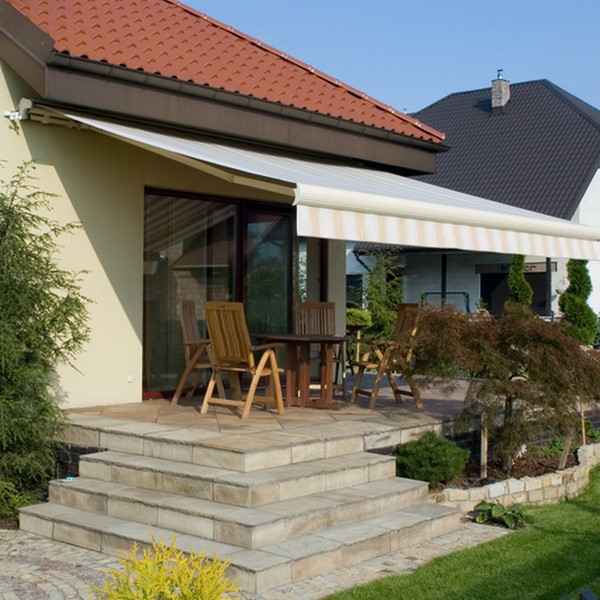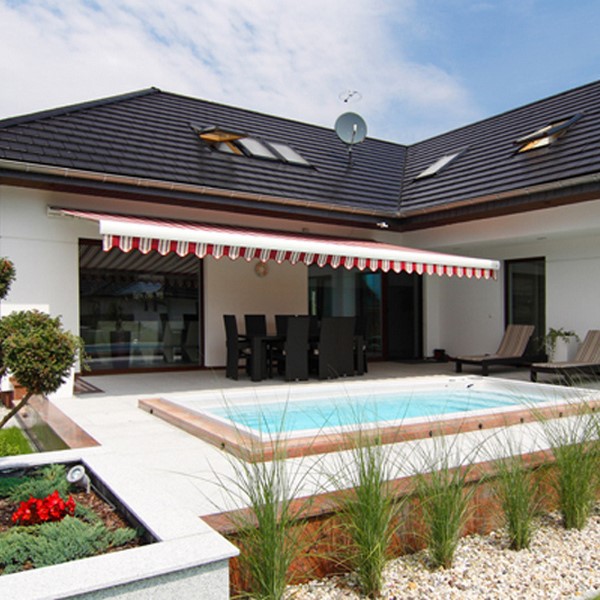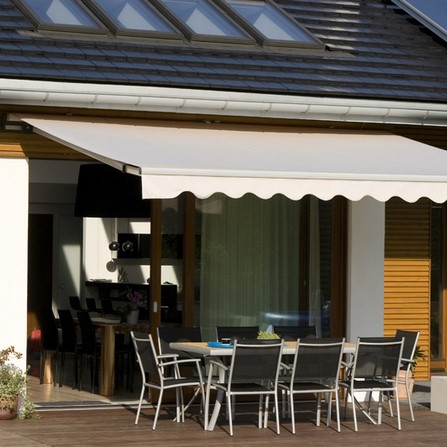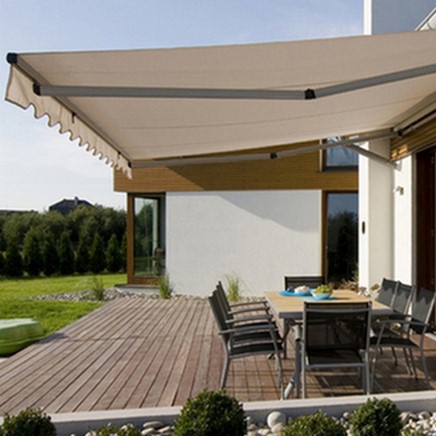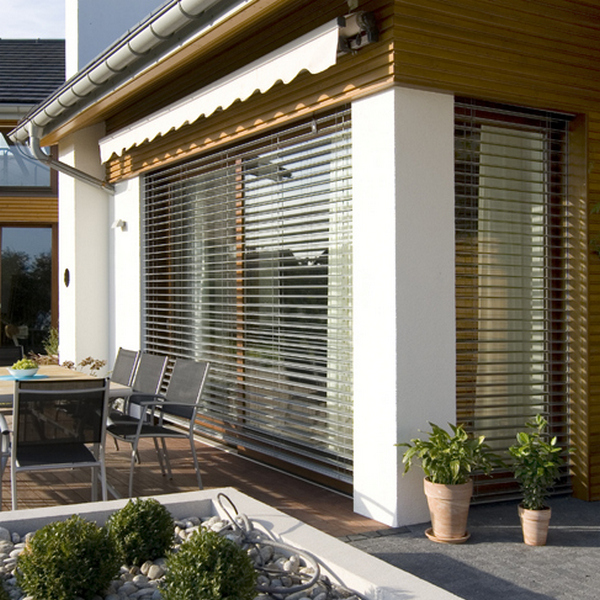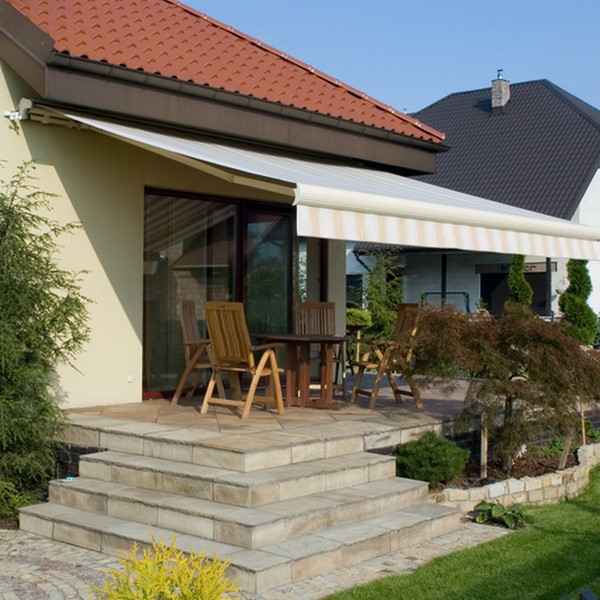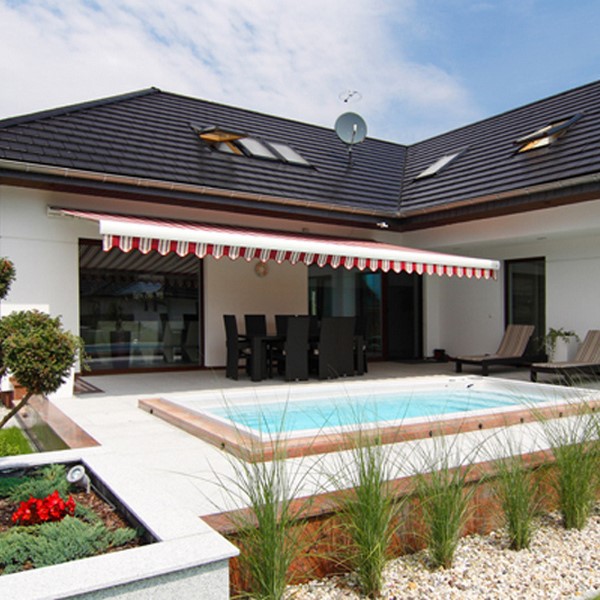 ---
Awning is one of the oldest and most popular shading systems that protects windows from sunlight. A beautiful choice for private house terraces, outdoor cafes and restaurants.
Production - 17 working days after payment of the invoice.
Design
Available in 140 different colors and fabrics to create a unique awning to complement your home's exterior design.
Full comfort
With the start of the season, the awning space will become a place of relaxation for the whole family. Enjoy fresh air and summer breeze and hide from the sun under the awning.
Maintenance
When you don't need to use it, the awning can be easily rolled up to the wall or into the box where it can be hidden off-season. Compared to uncovered rolled up awning, the box is a neater choice, it ensures protection of the awning during rainy and snowy off-season months and guarantees a longer and more quality use of the product.
Installation
Endless effective individual solutions for any project. Mounted to the wall, it is widely used in private houses, cafes and restaurants above terrace decks , windows, balconies and entrances.
Climate
Awning provides a pleasant climate and shade. Specially treated fabric shields and protects from direct sunlight and hot rays.
By Hand

With automation

Using smart devices

Open, close and change the angle of the blinds with handle.

wall mounted switch (wire connection)
wall mounted remote (radio signal)
remote control

"Smart home" automatic functions:

adjust settings that allow wind and sunlight sensors regulate the awning depending on the current weather even when you're not home.