Venetian blinds
Product code:
HO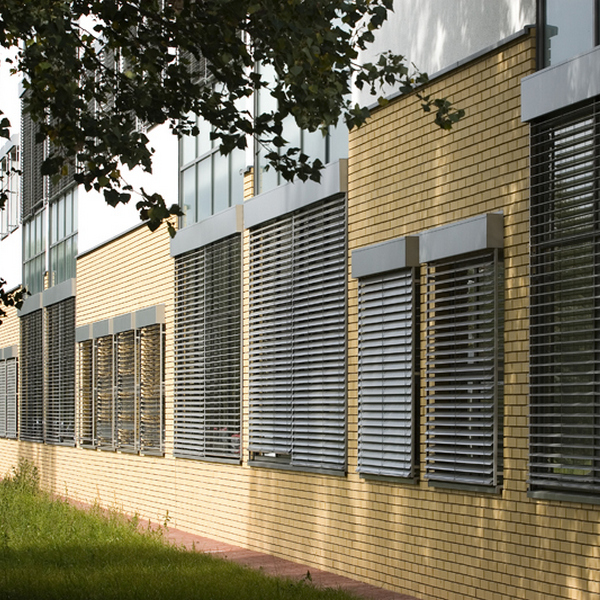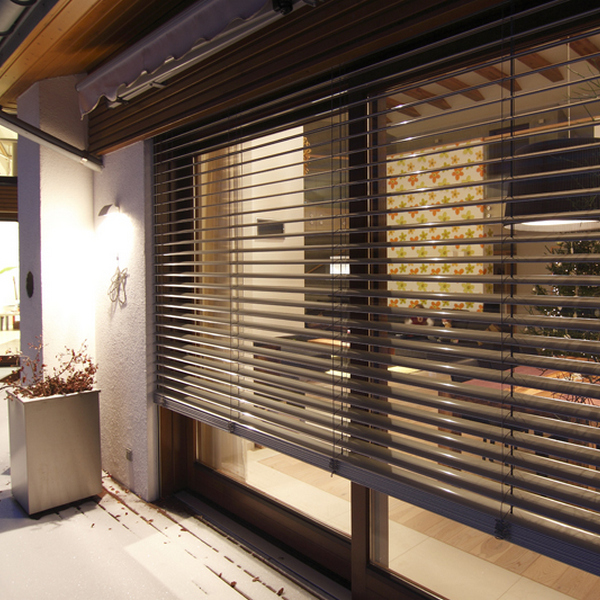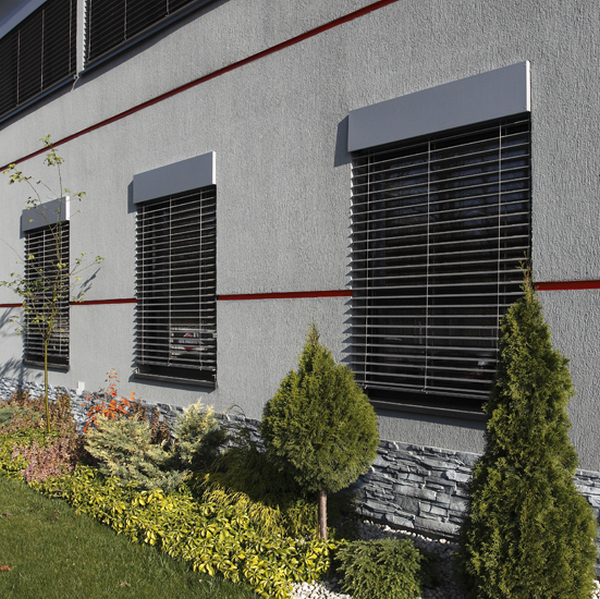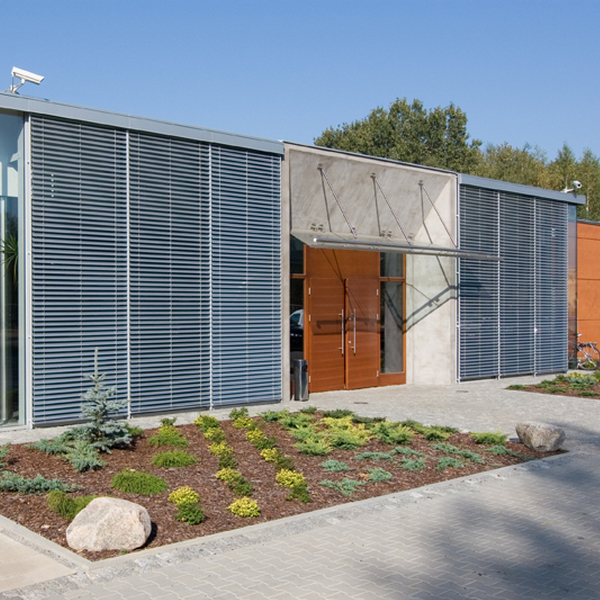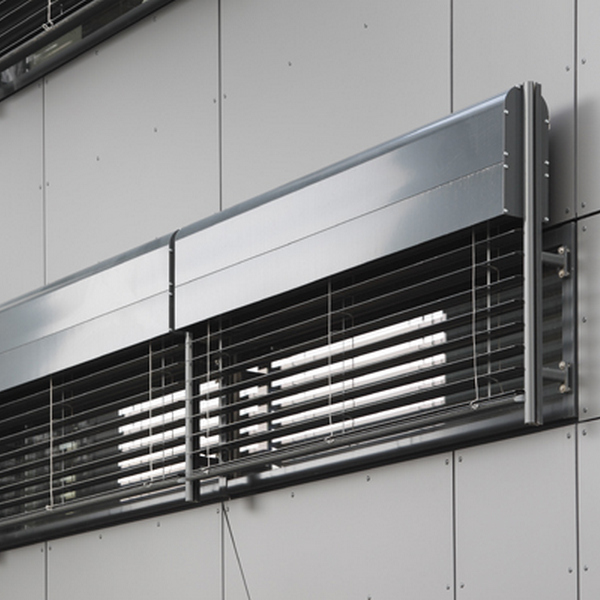 Great design solution for facades
Good choice for "passive" houses
Prevents the interior from overheating
Creates an optimal climate in the room
Comfort withour air conditioner
High quality and durability
Protects home interior from fading colors
Easy to clean
Easy to install and adjust
---
---
External venetian blinds are one of the most effective ways of sun protection. The main function is to protect the rooms form overheating and mantaining a pleasant climate indoors. The incoming sunlight can be controlled by adjusting the angle and position of the blinds.
Design
Venetian blinds – a modern design solution for facades.
Efficiency
Exterior venetian blinds are up to 80% more effective than interior blinds in protecting the room from overheating. Infrared rays heat up the interior blinds through the window, making it a constant heat source. Whereas exterior blinds receive and block all sunrays heat before it reaches and changes temperature inside the building.
Light control
Thanks to the light control function, you can recude the amount of sunlight in the room by adjusting or fully closing blinds during daytime and nightime. Enjoy a longer sleep and hide away from unwanted eyes at any moment.
Economy
Great alternative to air conditioner. Thanks to the effectivenes of venetian blinds, even on the hottest days the rooms will have a pleasant climate without any addition ventilation systems- you can altogether forget a costly air conditioner and it's following expenses.
Health friendy
Venetian blinds are a much better substitute for air conditioner. This is especially important to families with small children, as the cold flow coming from the coldest air conditioner circulation apperas on the floor where the child is playing, resulting in catching a cold in the hot season.
By Hand

With automation

Using smart devices

Open, close and change the angle of the blinds with handle.

wall mounted switch (wire connection)
wall mounted remote (radio signal)
remote control

"Smart home" automatic functions:

during daytime blinds automatically protect from direct sunlight
during nighttime blinds automatically close
Venetian blinds can be installed in several ways.
In the window aisle – cost-effective installing solution, the blinds are mounted onto the window frame. The box may cover (approx.) 10 cm of the window.
Above the window aisle – more costly and complicated installing as modern houses are insulated with soft insulating materials. The box won't be covering the window.