Termo Double
Product code:
DD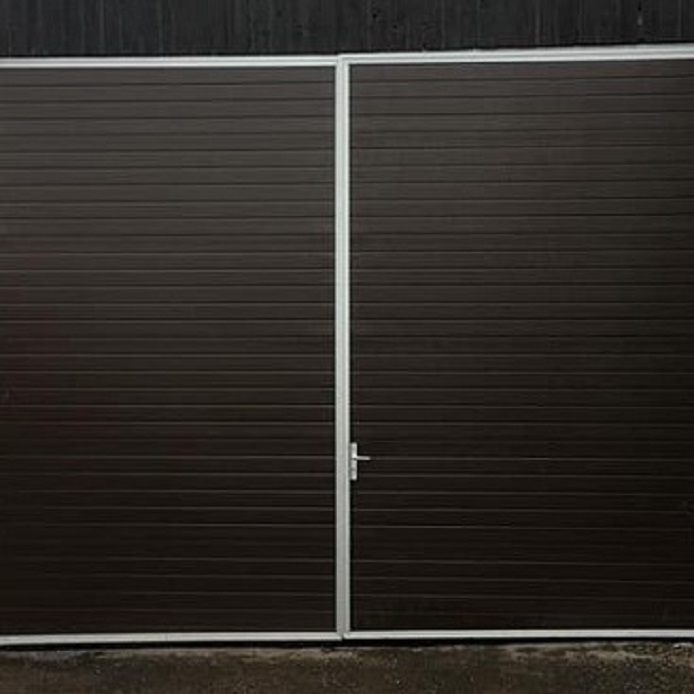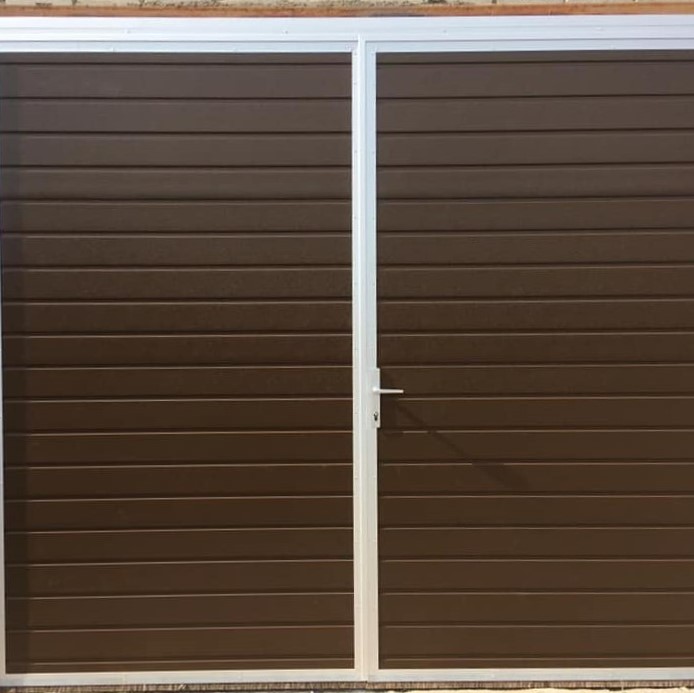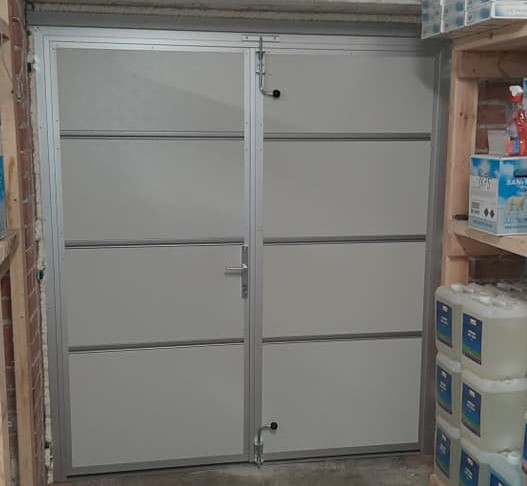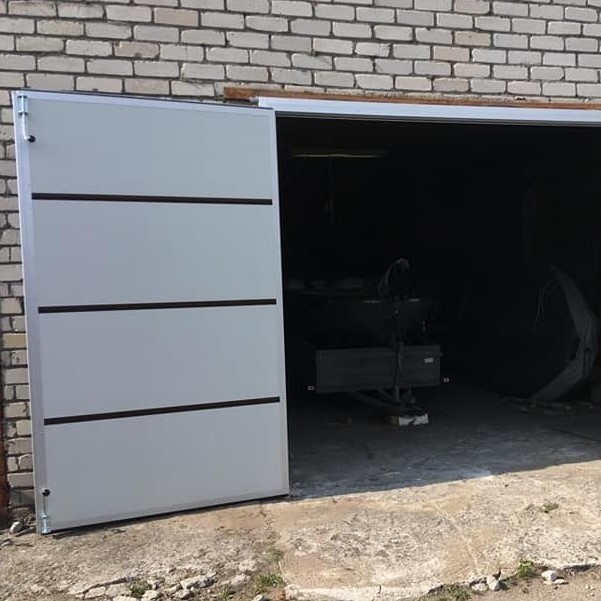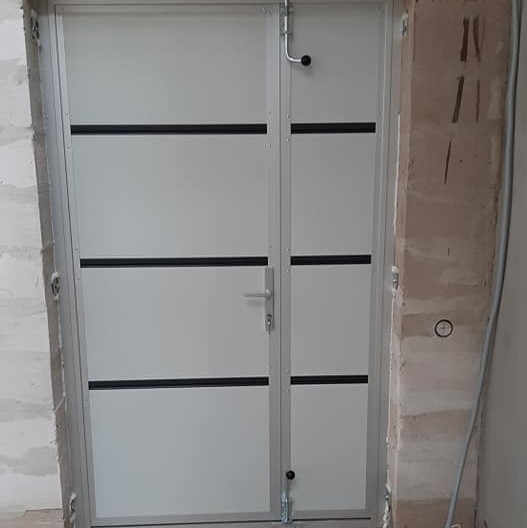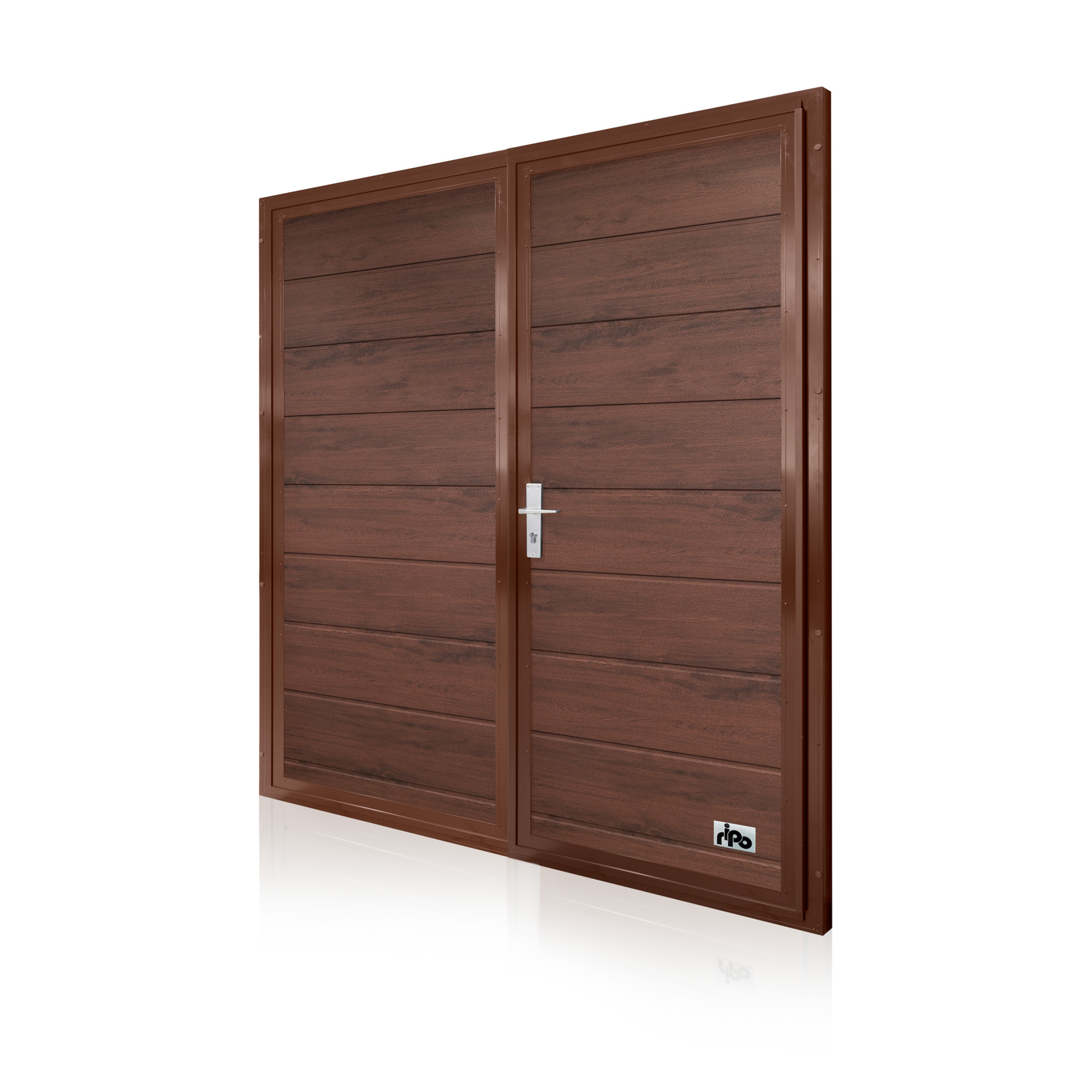 Double-hinged garage doors
Teckentrup standard panels (Germany)
Easy installation
Max height - 2.2 m
Max width - 2.5 m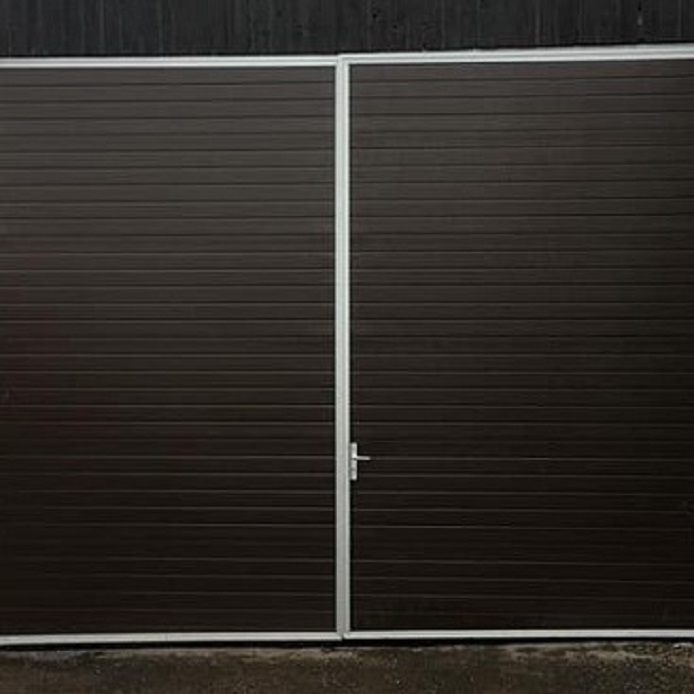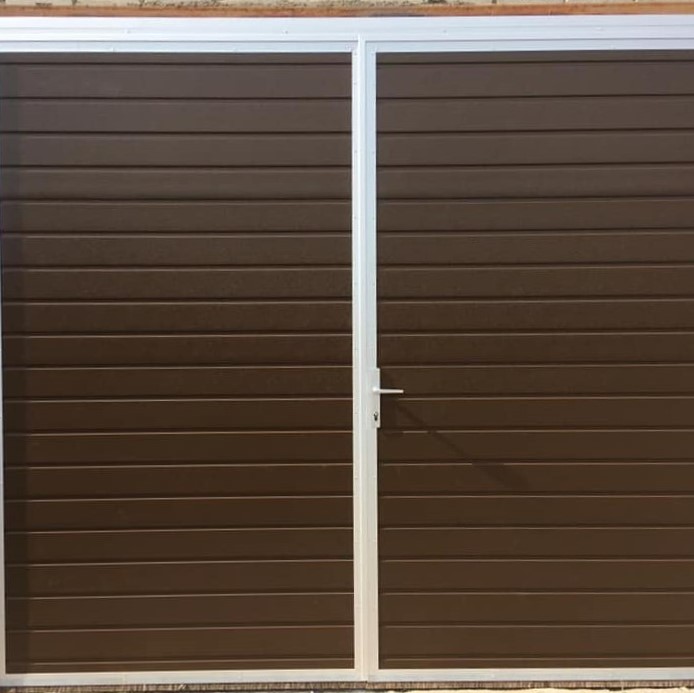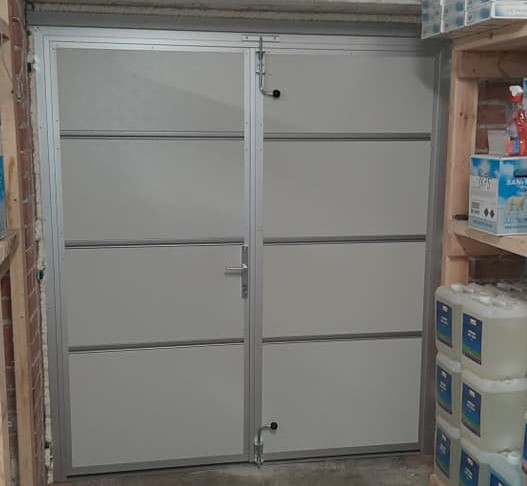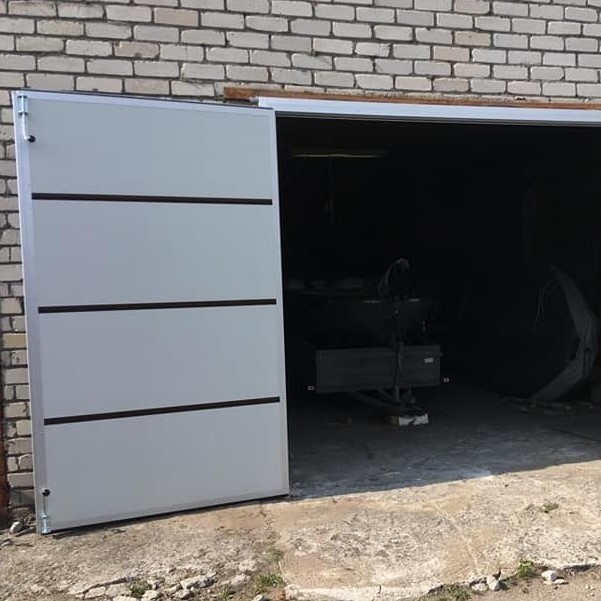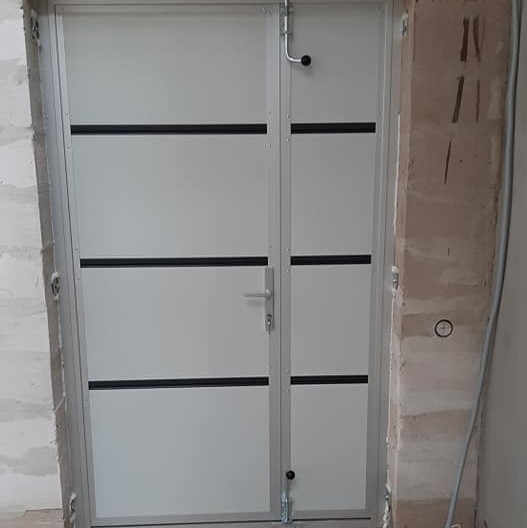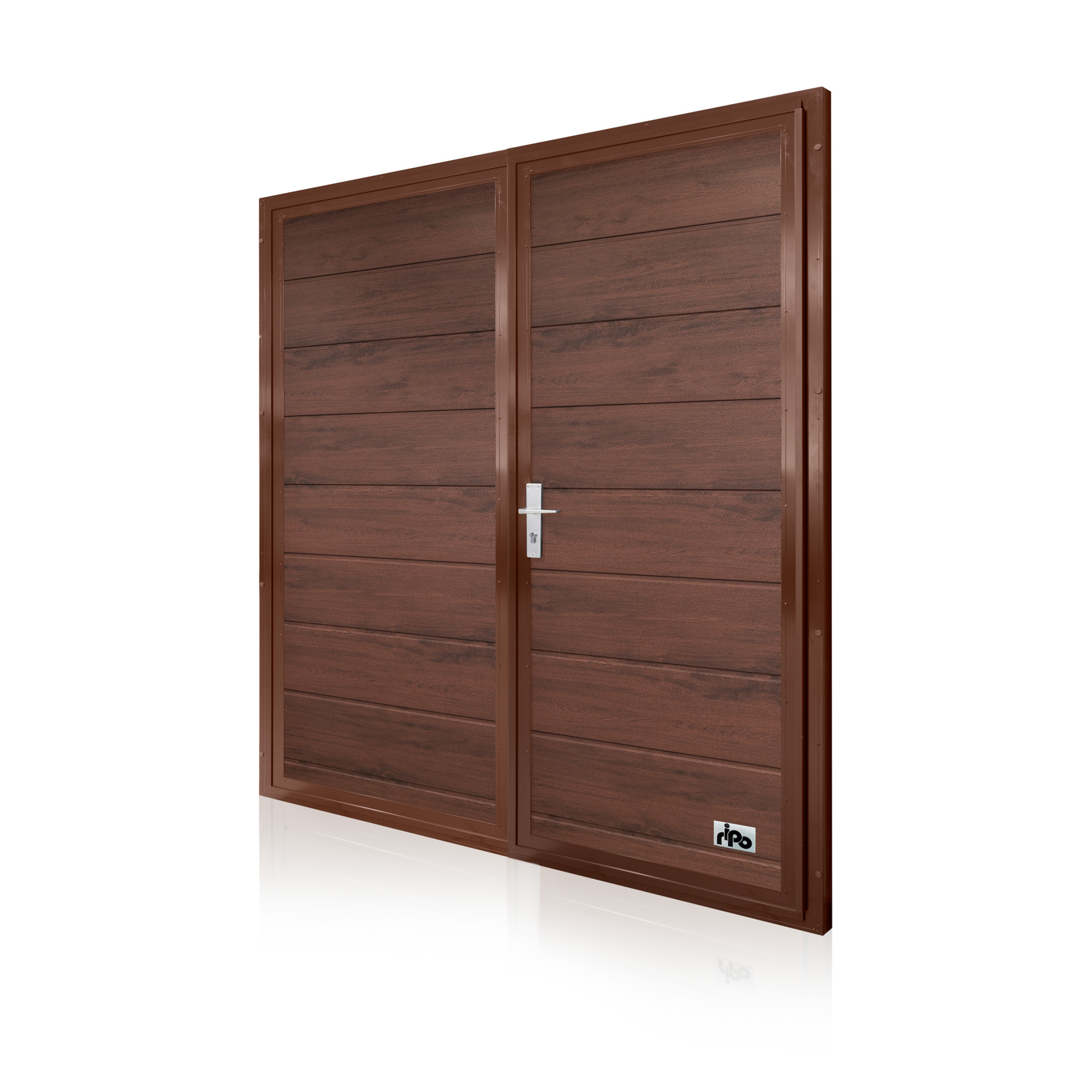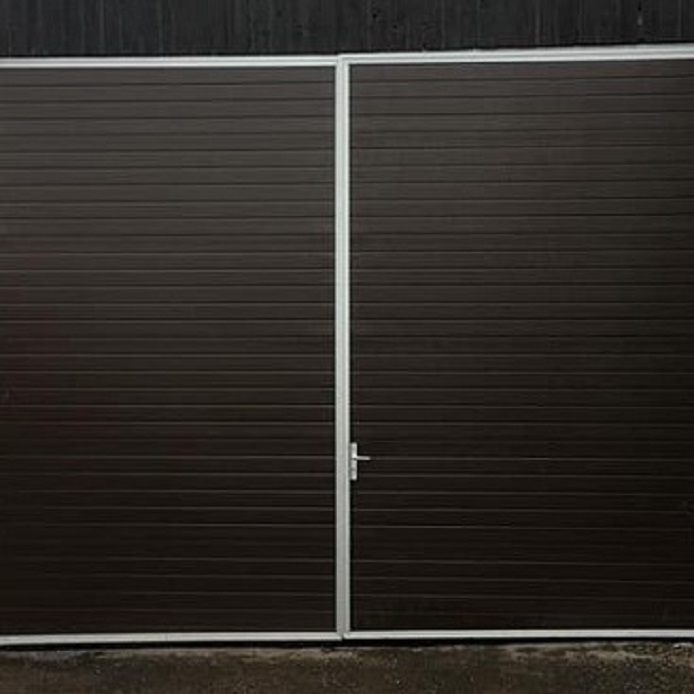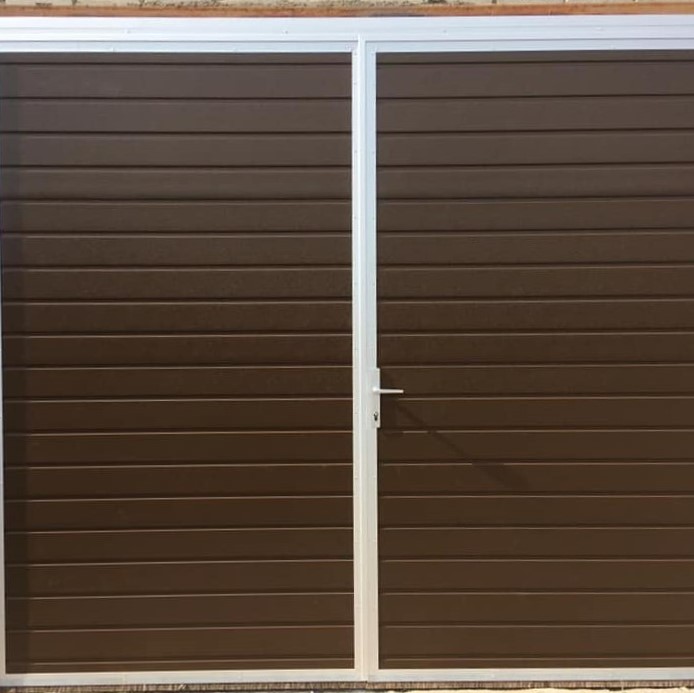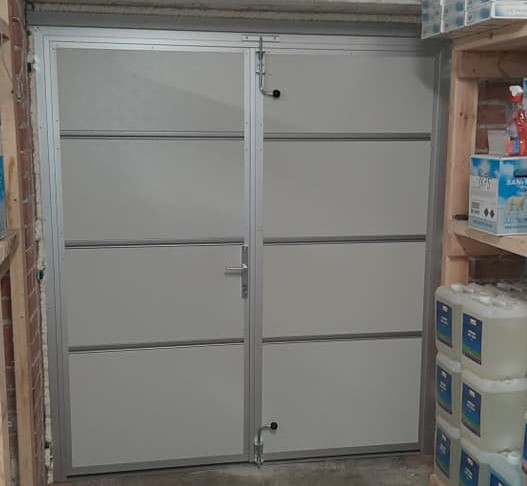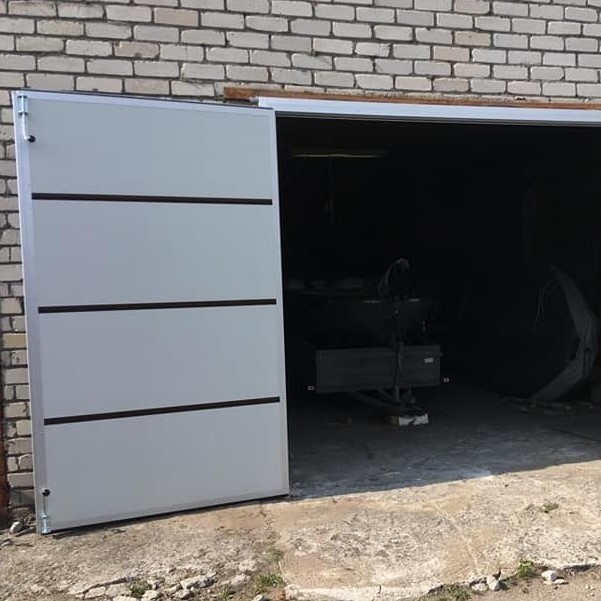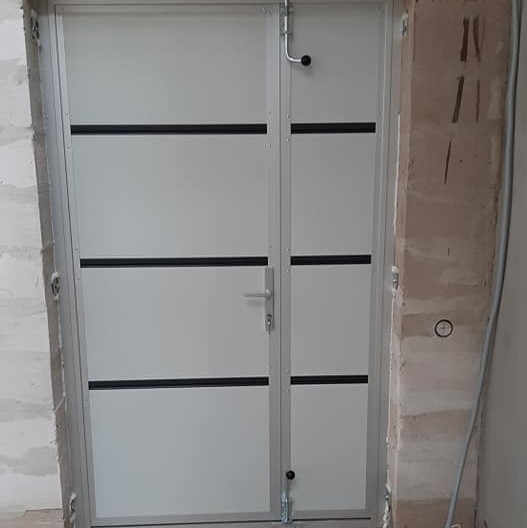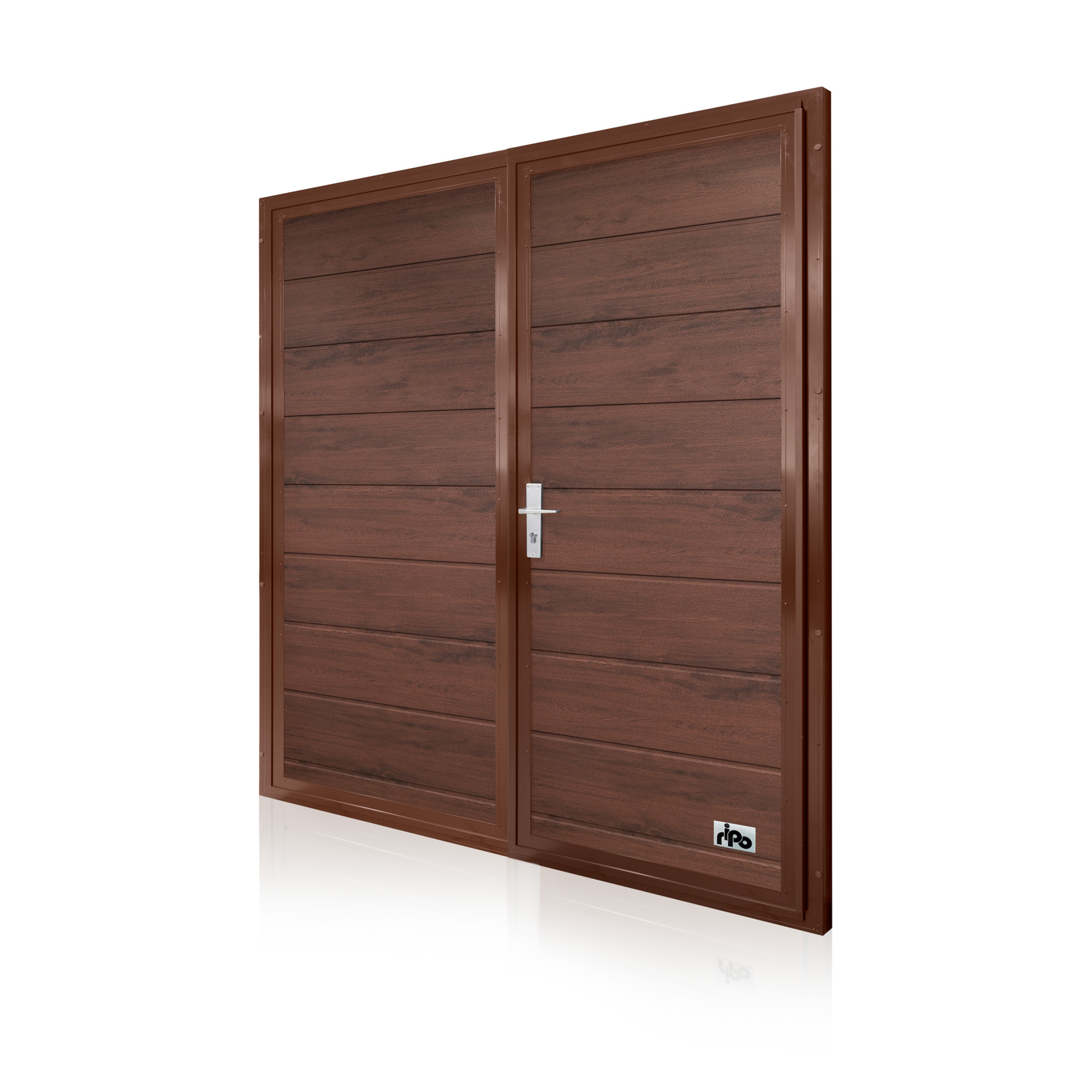 ---
---
Provides easy and fast access to the garage without wasting electricity on lifting the gate.
Production - within 7 working days after payment of the invoice. For painted panels 12 working days.
Panels
Construction - the panels are made of two metal plates, between which there is a heat-insulating filling. Thermal insulation coefficient of the panel - 0.58 (W / m² K). They are 40 mm thick. The thermal insulation coefficient of the gate plane is 1.3 (W / m² K).
Design - Modern and harmonious look thanks to an invisible panel connection. Always the same board height with a pronounced design. Available in white, brown, silver and anthracite, or in imitation gold oak, dark oak or mahogany wood.
Long-lasting - The paint has a 10-year durability guarantee.
Qualitative - garage door panel manufacturer "Teckentrup" (Germany).