PVC Strip Curtain Door
Product code:
PVC Skara 3x300mm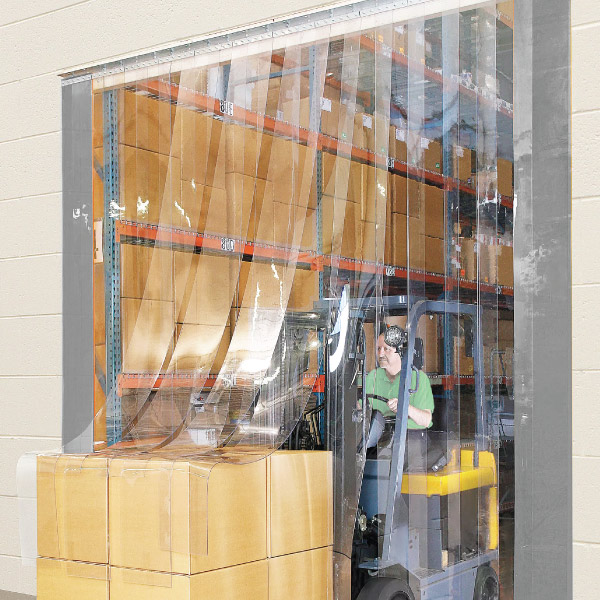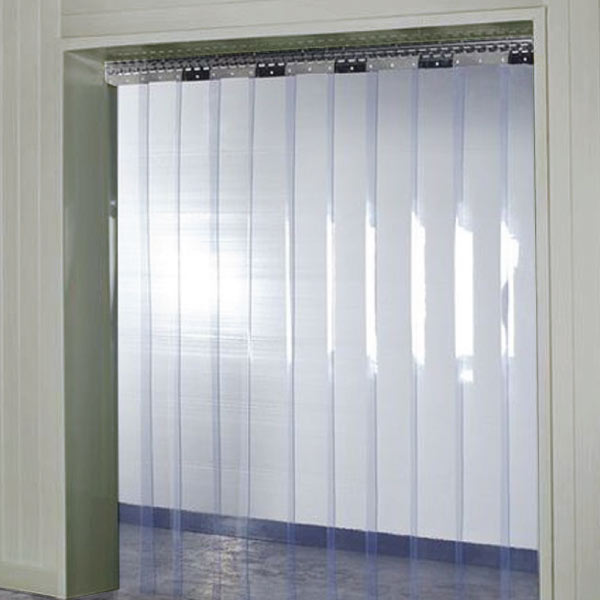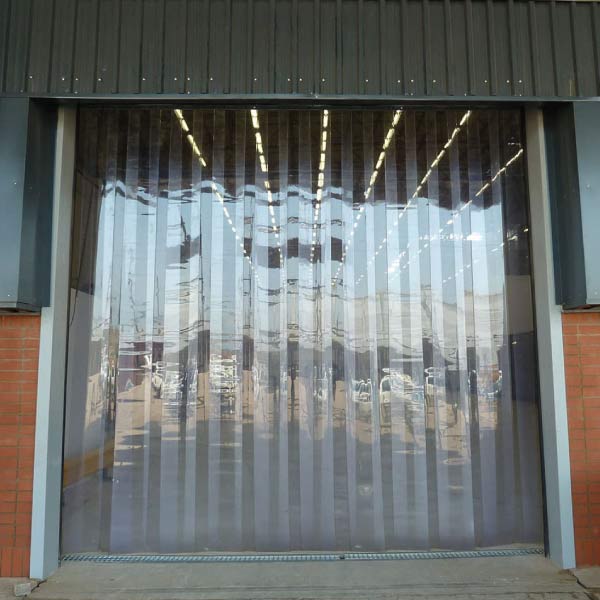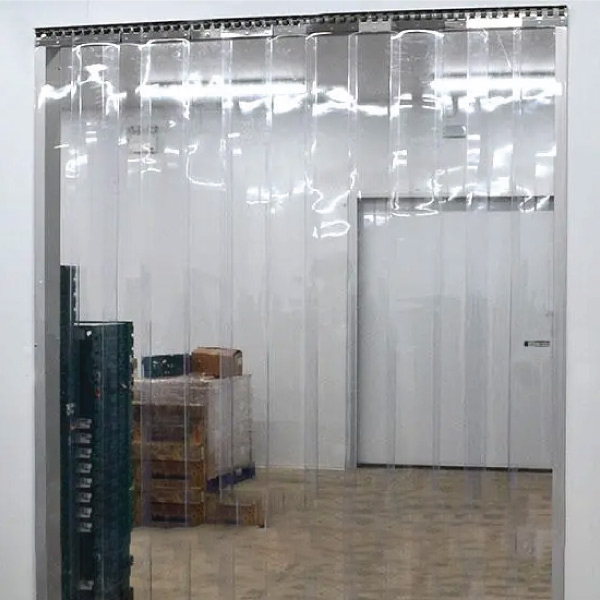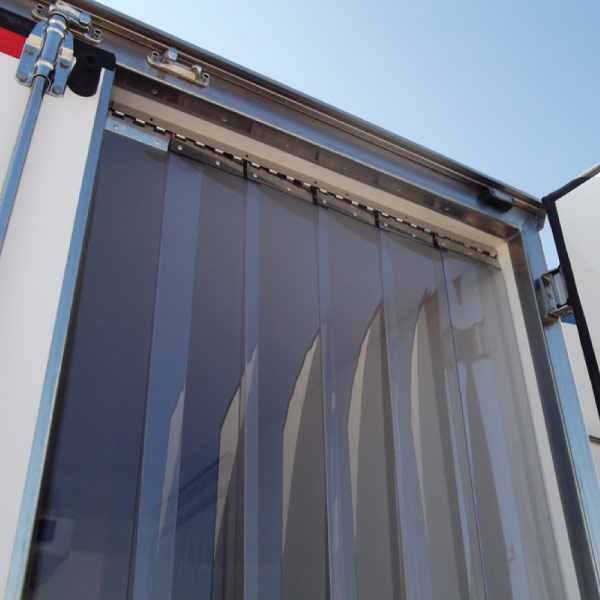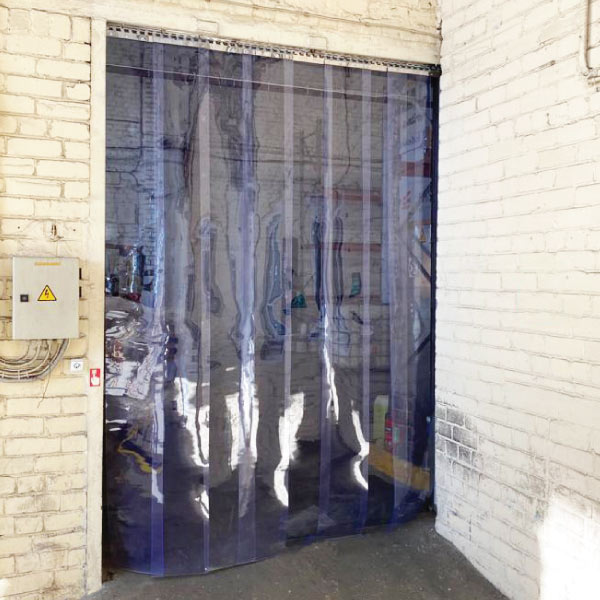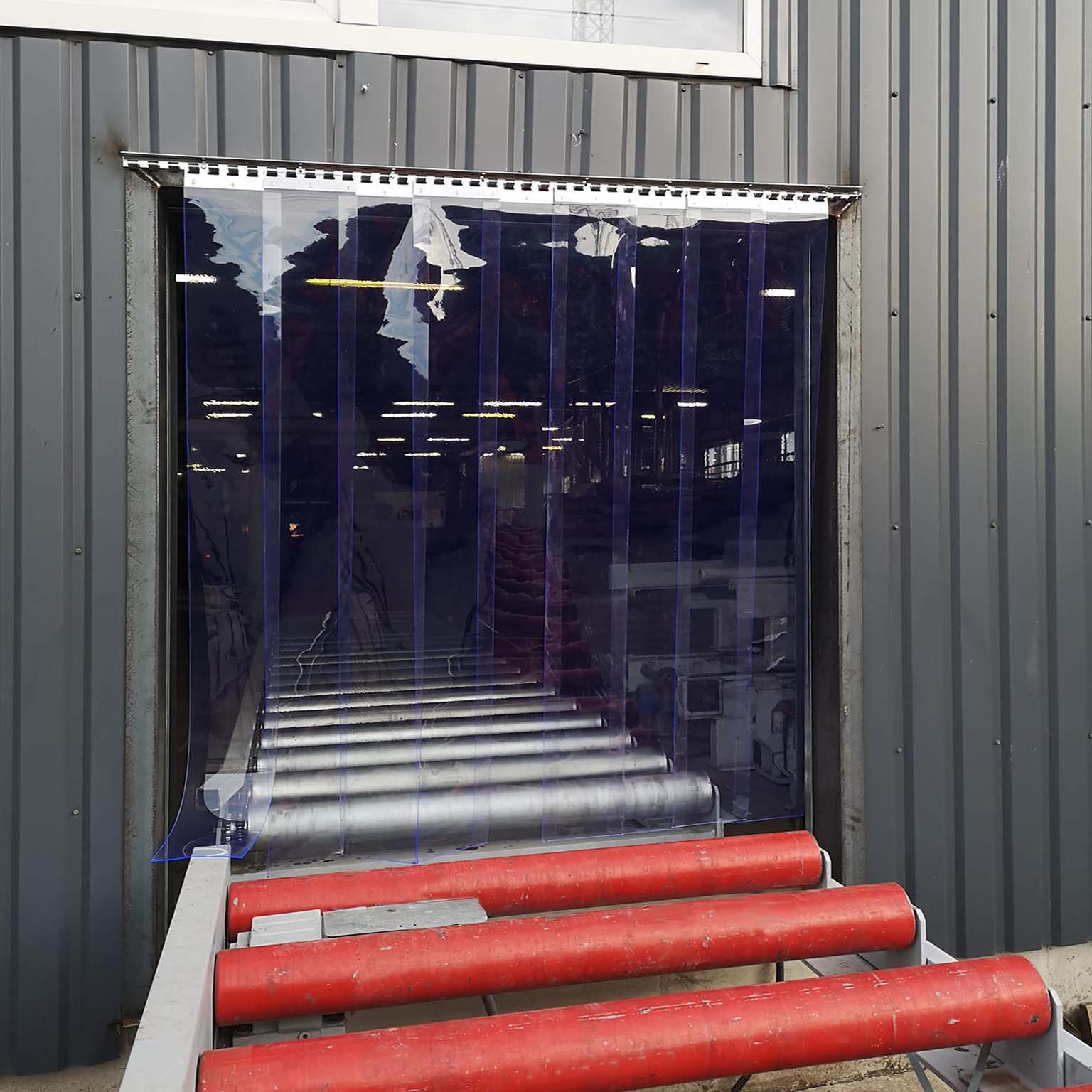 A simple and effective solution for keeping heat indoors
Wide application possibilities, including for premises with hygiene requirements
A frost-resistant modification is available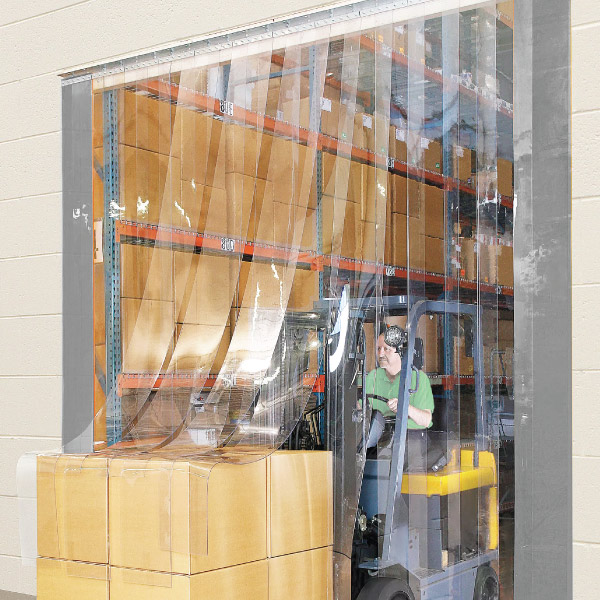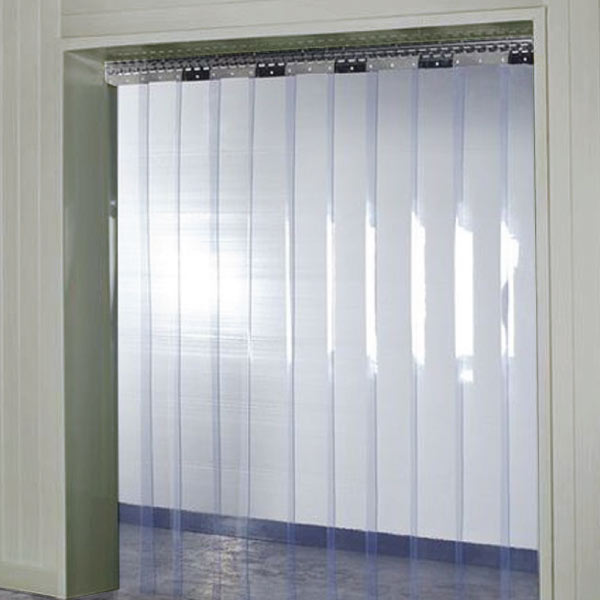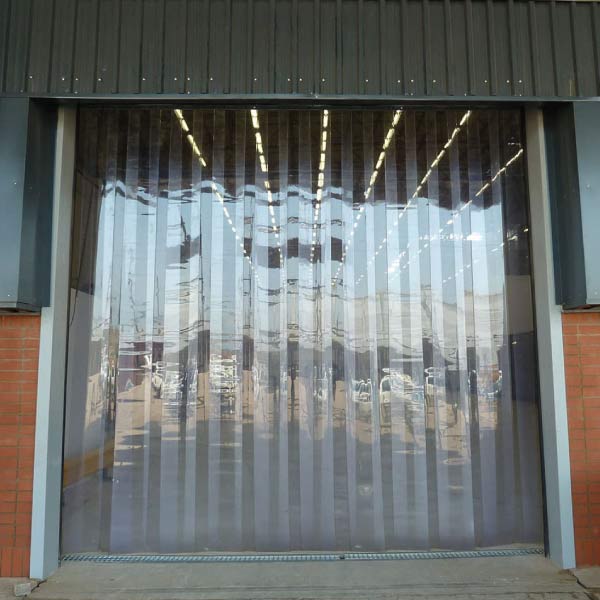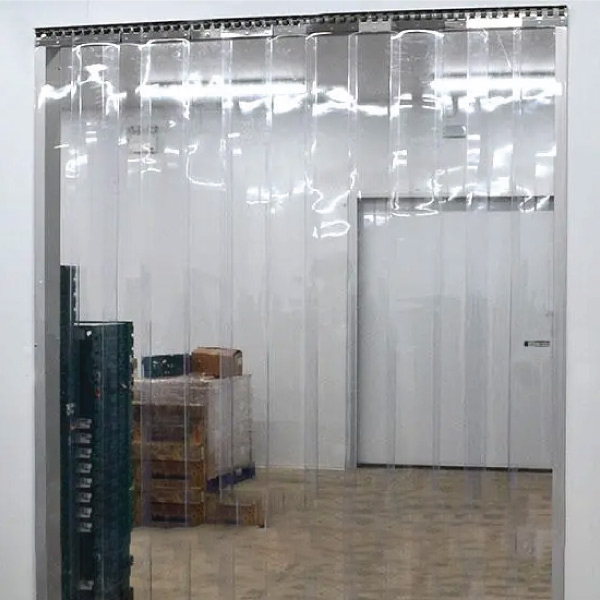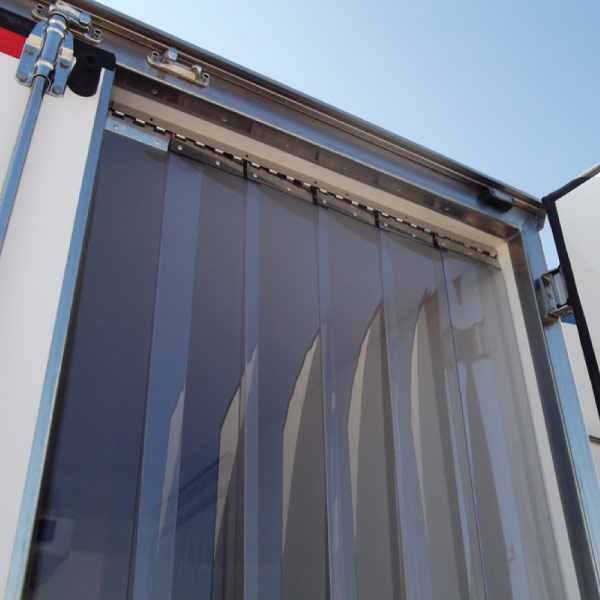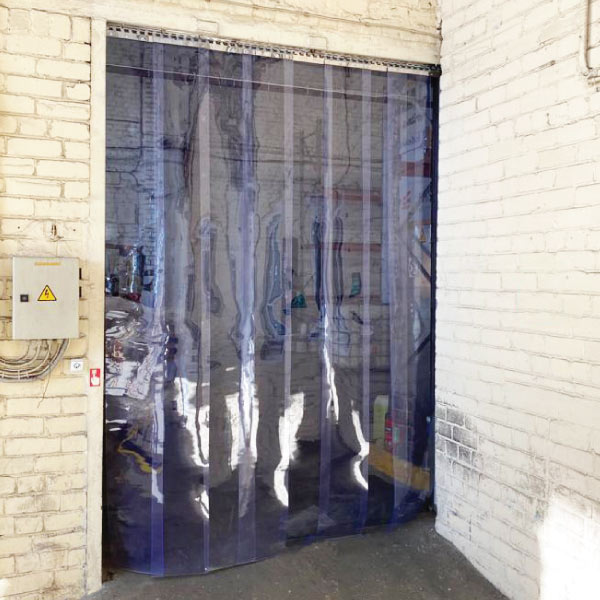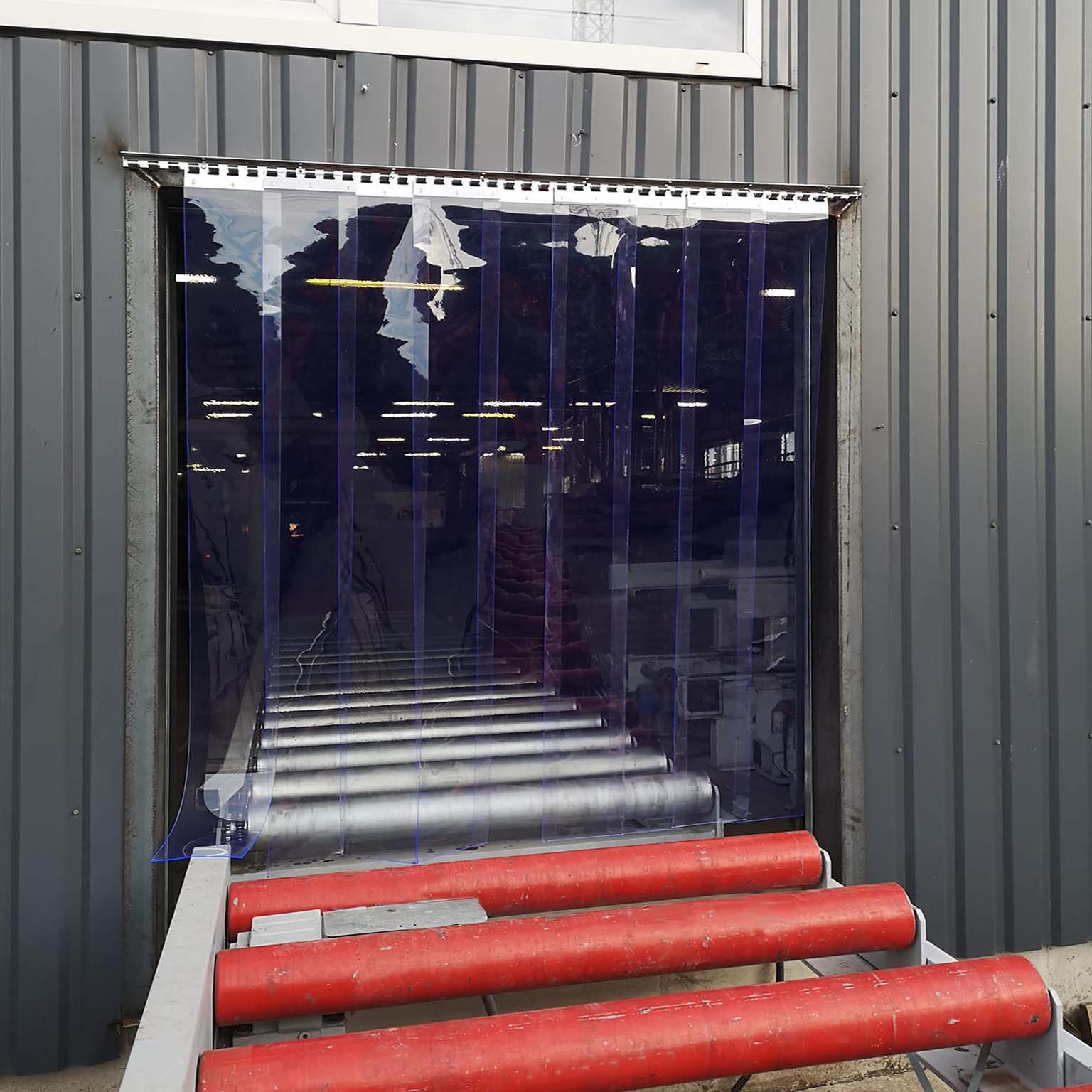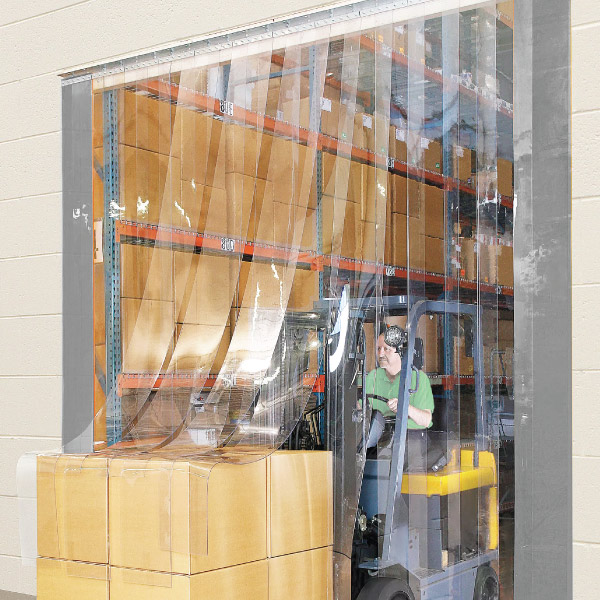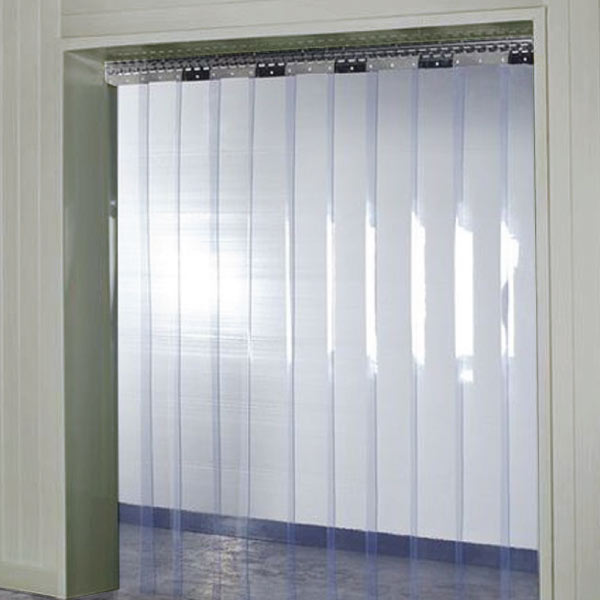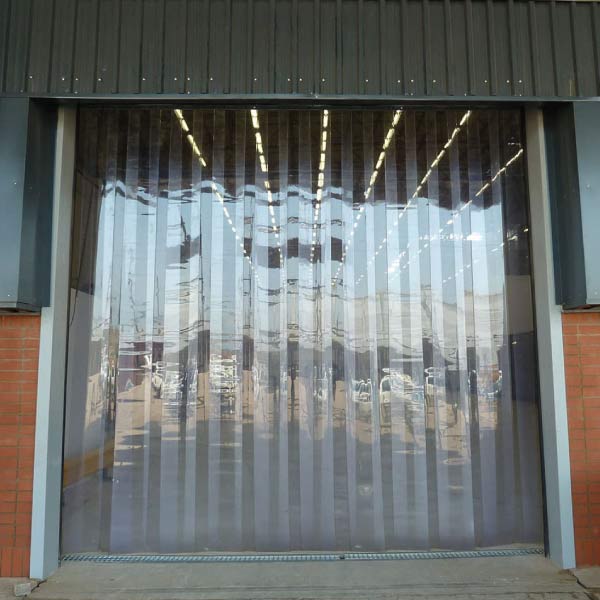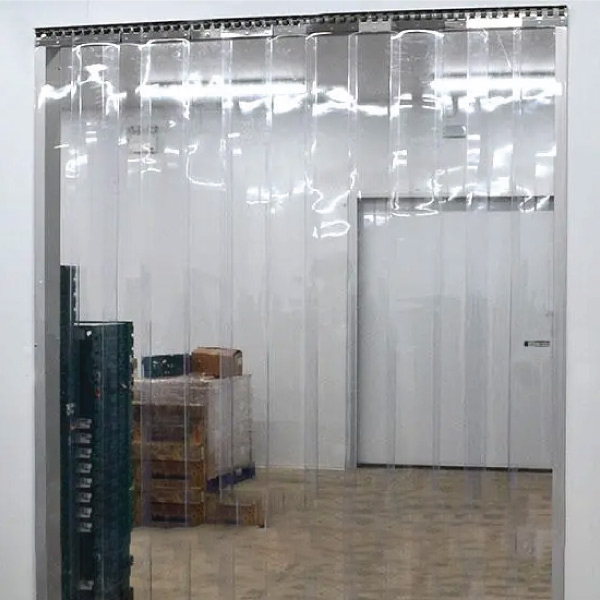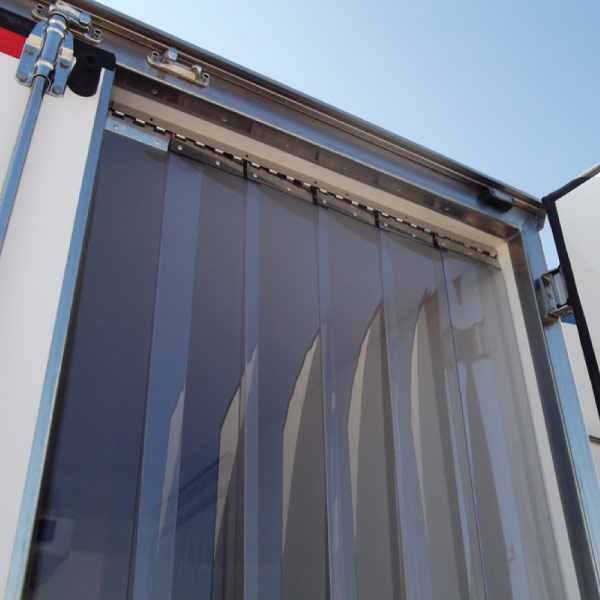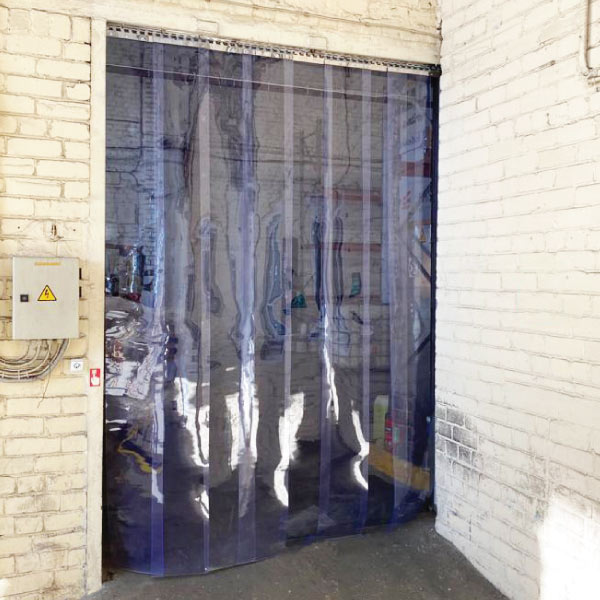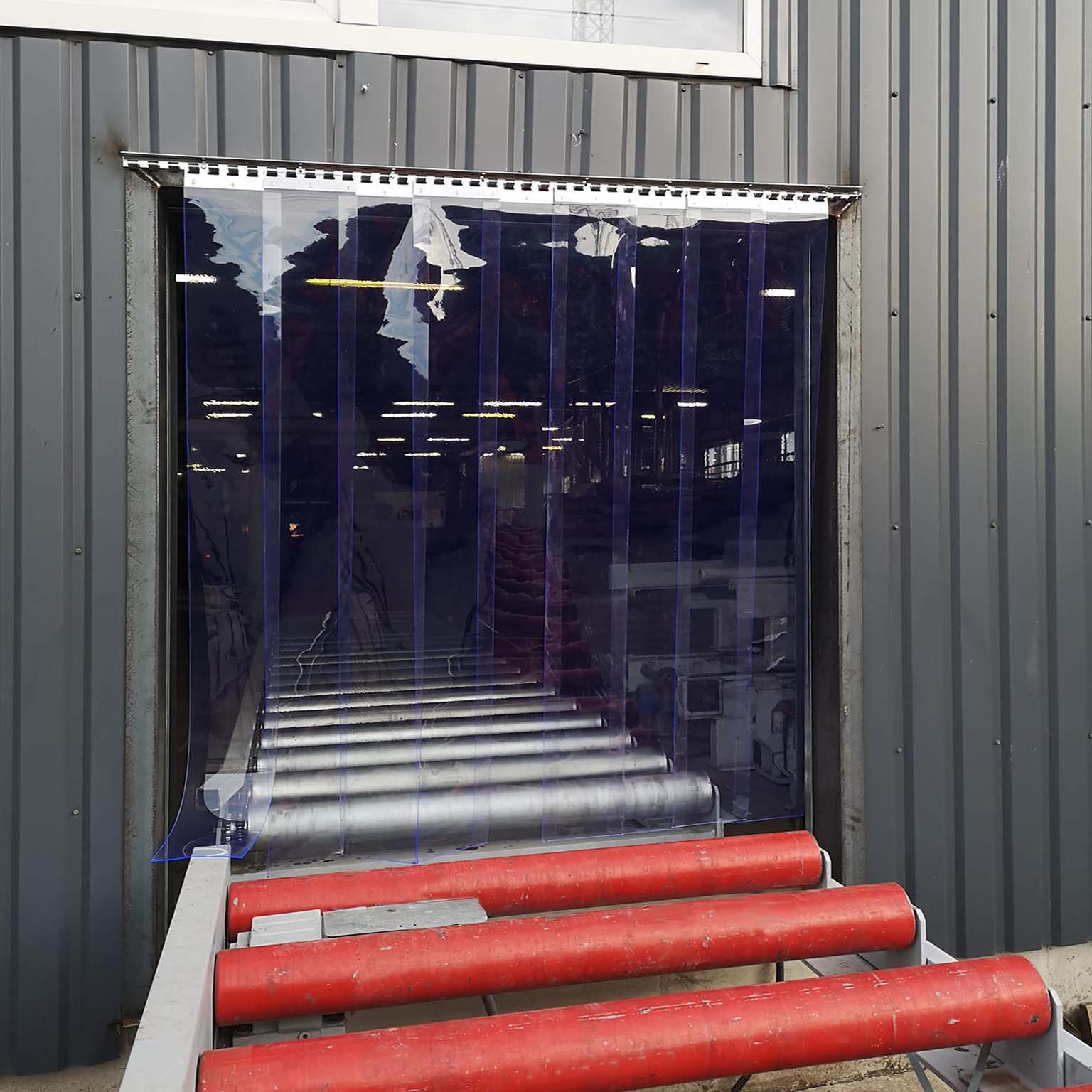 ---
---
PVC strip curtains are a simple solution to ensure the desired indoor climate. These curtains protect goods and people from external climate in places where there is frequent movement through gates or doors.
The transparent curtain strips are made of a special and flexible PVC material with rounded edges to make getting between them as comfortable as possible. The professional, stainless steel fastening system is designed for a long service life and allows the curtains to be used in areas with increased humidity in the air. For low temperature rooms (-25oC), like cold storage or freezers, curtains can be equipped with special, frost-resistant strips.
Application:
Curtains can be used in both ways: as the only climate zone divider indoors, or as additional attachment for existing door. An ideal solution in the following industries:
Warehouses
Food processing
Pharmaceutical industry
Freezers
Saldētavās
Shops and supermarkets
Swimming pools
Various manufacturing premises
Advantages:
Heat-insulating - separates warm and cold air and their flows.
Reduces the entry of smoke, fumes, dust and insects into the room.
Protects curtain users from cuts and increases working comfort when passing through strips thanks to rounded edges of strips.
Reduces noise level (30 dB).
Can be used in rooms with steam condensate and the presence of moisture, as the metal parts are made of stainless steel.
Good transparency (80%) for safe traffic and natural light
Simple operation: easy-to-clean strip surface; simple replacement of individual elements (e.g. in case of strip damage); strips can be attached and removed without the use of any tools.
Can be used in direct sunlight due to UV radiation resistant material.
Simple design with flexible and durable strips.
Choice of strips
1. For intensive use or high height doorways - thicker and wider strips
Depending on the height of the doorway and the intensity of use, the curtains can be equipped with larger or smaller strips. Choice:
A) For curtains up to 2.5 m height: 2 mm thick and 200 mm wide strips. Intended mainly for the movement of people.
For curtains from 1.5 m to 4 m height: 3 mm thick and 300 mm wide strips. Intended mainly for the movement of forklift trucks.
2. For usage in low temperatures - frost-resistant strips
In freezers, cold warehouses, or other premises with low temperature (up to -25oC), PVC curtains are equipped with strips of special material designed for low temperatures. These strips are specially intended for use in the cold temperature, as retain flexibility and crack resistance in freezing conditions. Choose strips with the following expected room temperature:
| | |
| --- | --- |
| A) Standard curtains | from -5oC to +60oC |
| B) Curtains for low temperature | from -25oC to +60oC |
Customizable design
The PVC strip is designed for long service life. The curtains consist of a comb-like metal rail, in which the strips are hanged-up. Plastic strips are fixed in the mounting plates.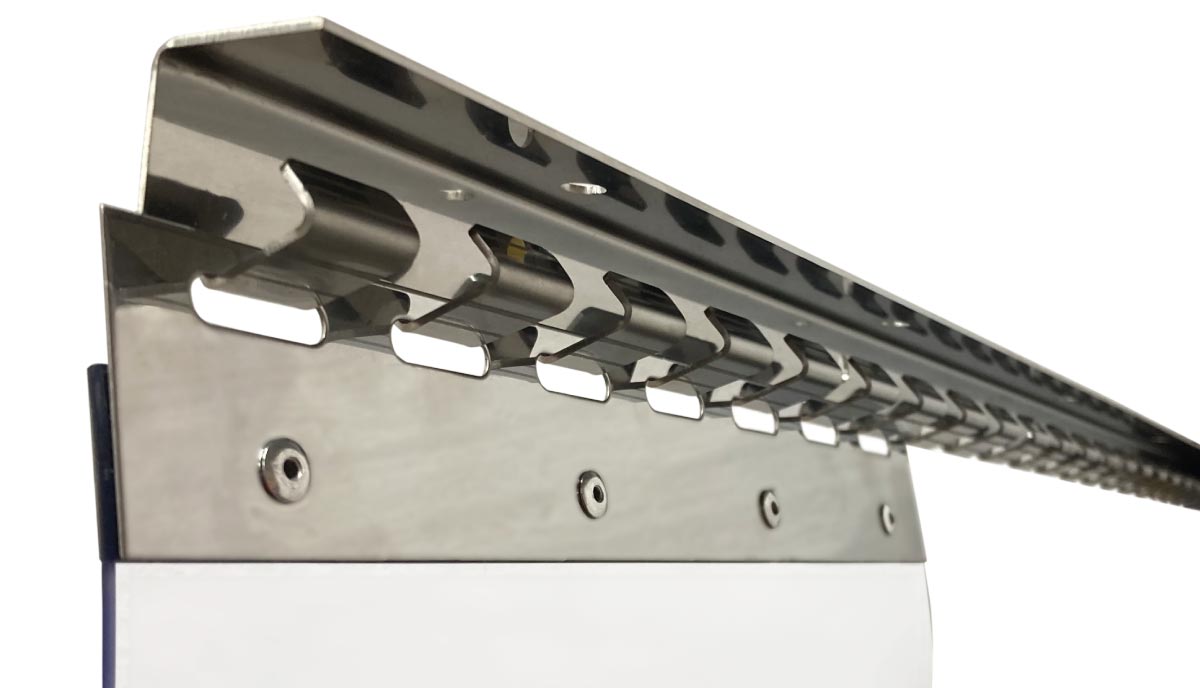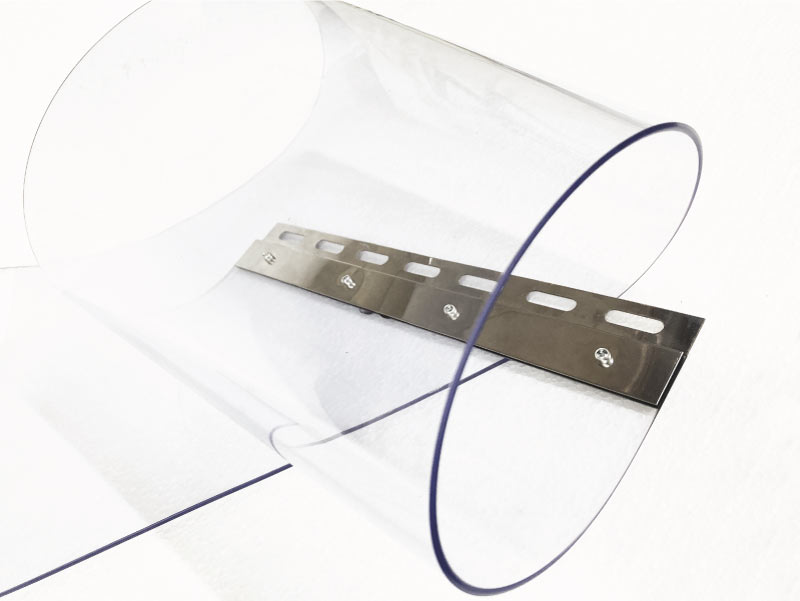 The rail can be attached to the wall above the door, or inside the doorway. Strips overlap each other to form a curtain. Such a design allows you to quickly change the amount of overlap of the strips, combining best setup at your choice.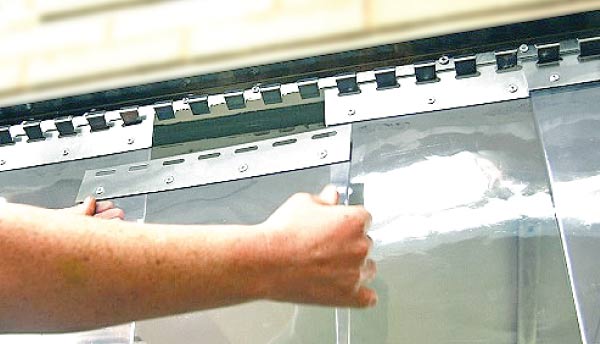 Easy installation
PVC strip curtains can be attached to the ceiling or to the wall above the doorway, or can be integrated into the structure of an existing sectional door using additional spare parts:
in the doorway

above the doorway

into you sectional door

RIPO PVC Strip Curtain Door: