Exterior roller blinds
Product code:
FZ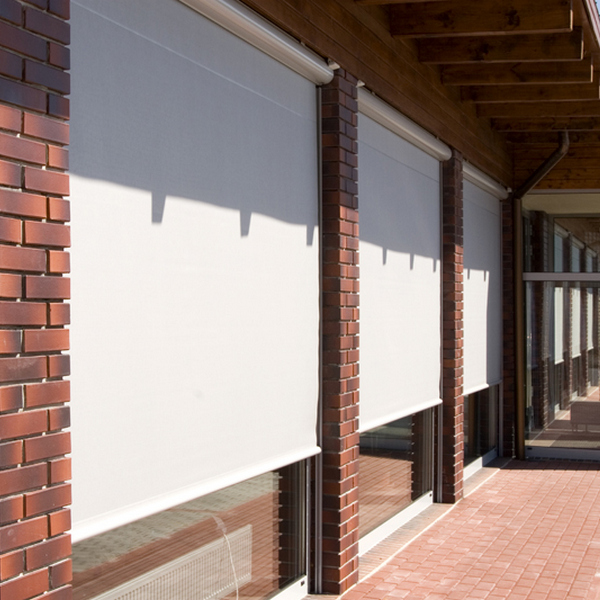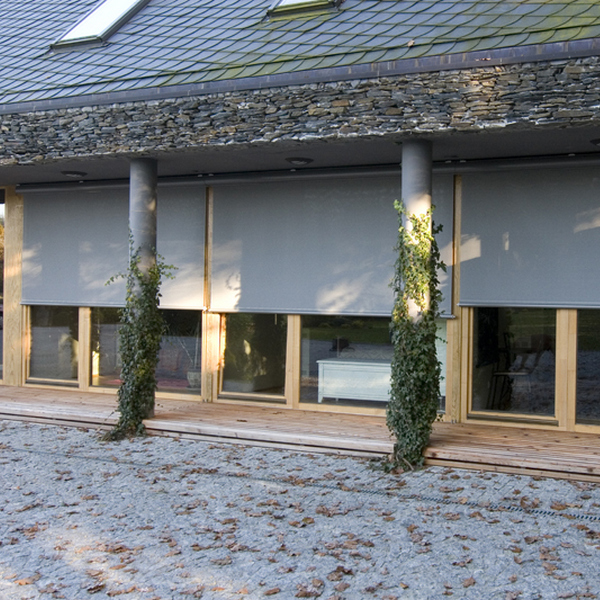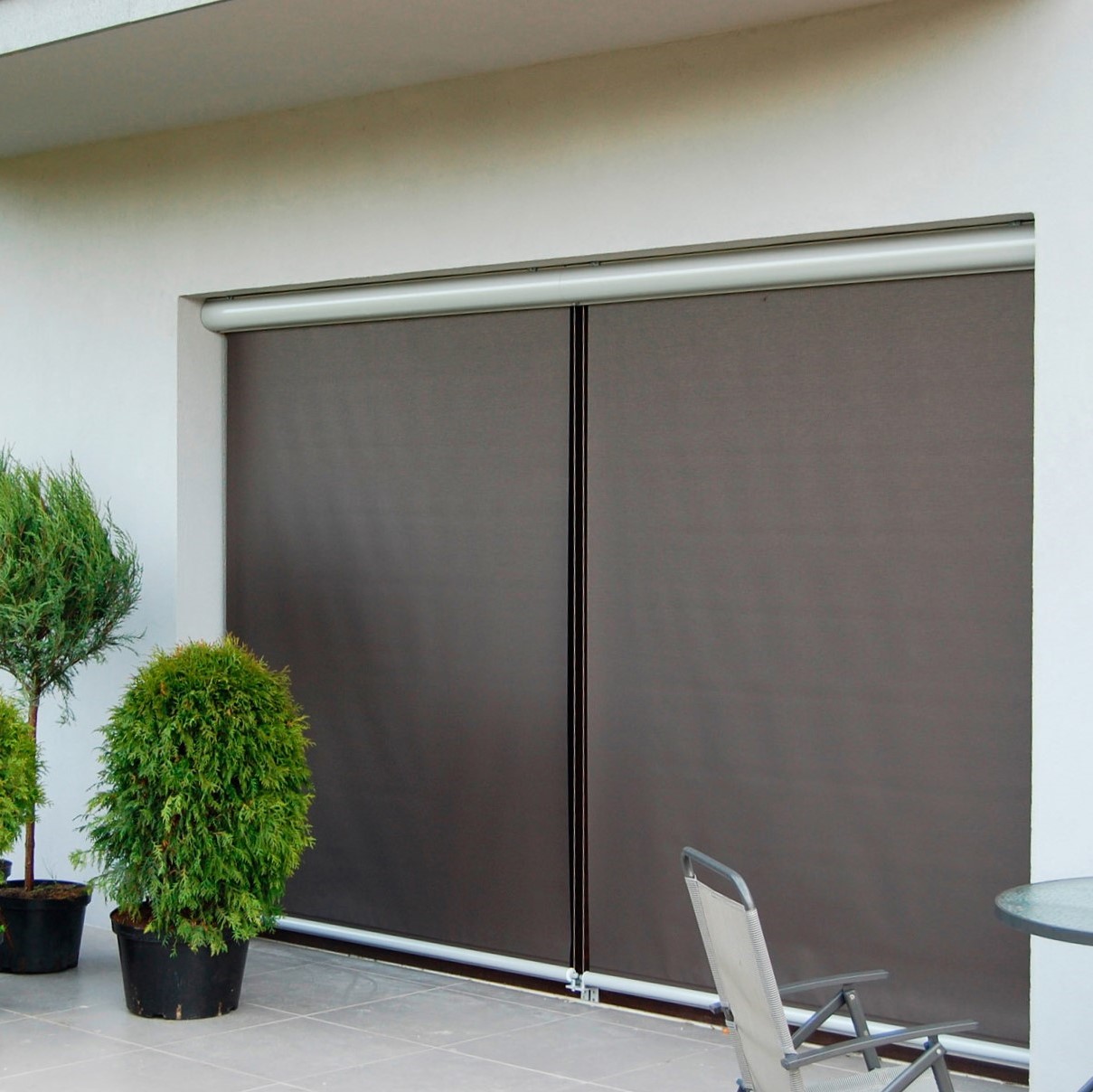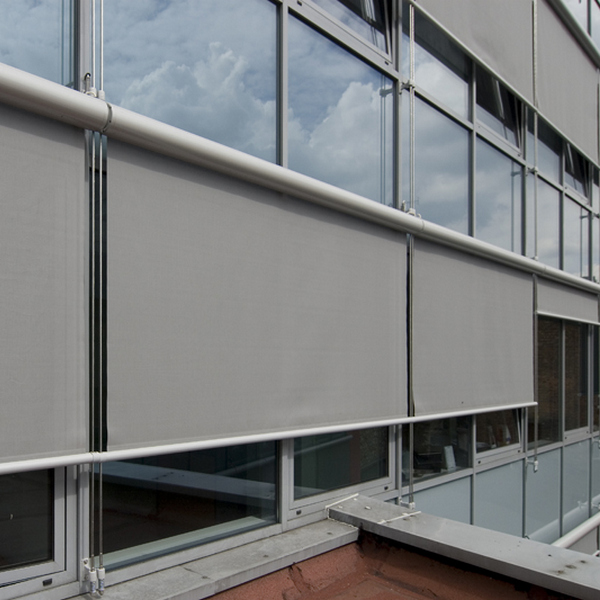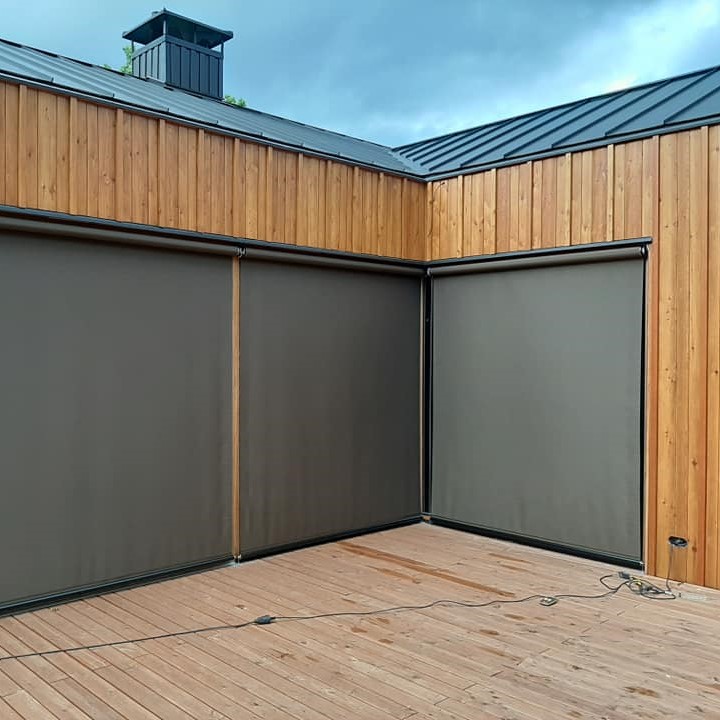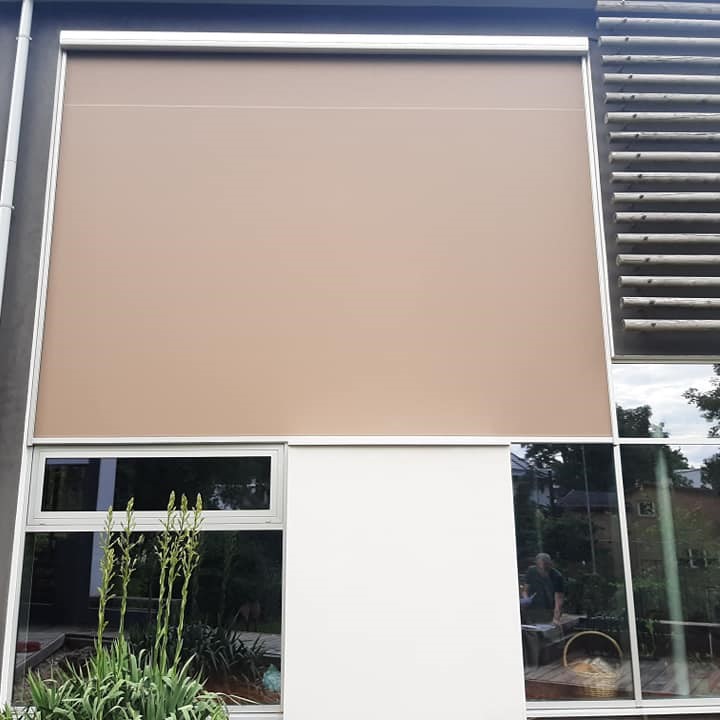 Great solution for facades
Shields the view from unwanted eyes
Protects from UV rays
Creates an optimal climate in the room
60% more effective than any other interior blinds
Wide choice of colors and fabrics
Longlasting and suitable for various weather conditions
Easy to install and use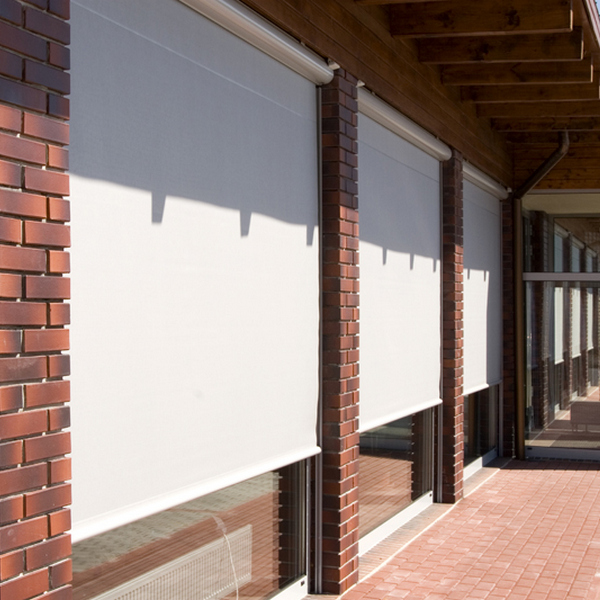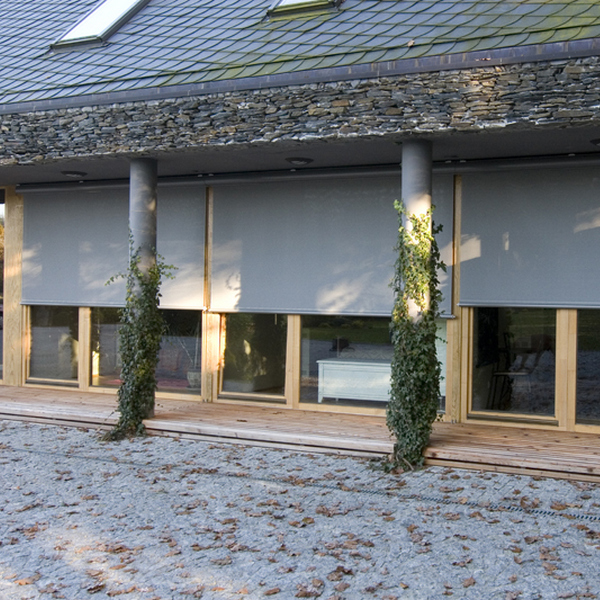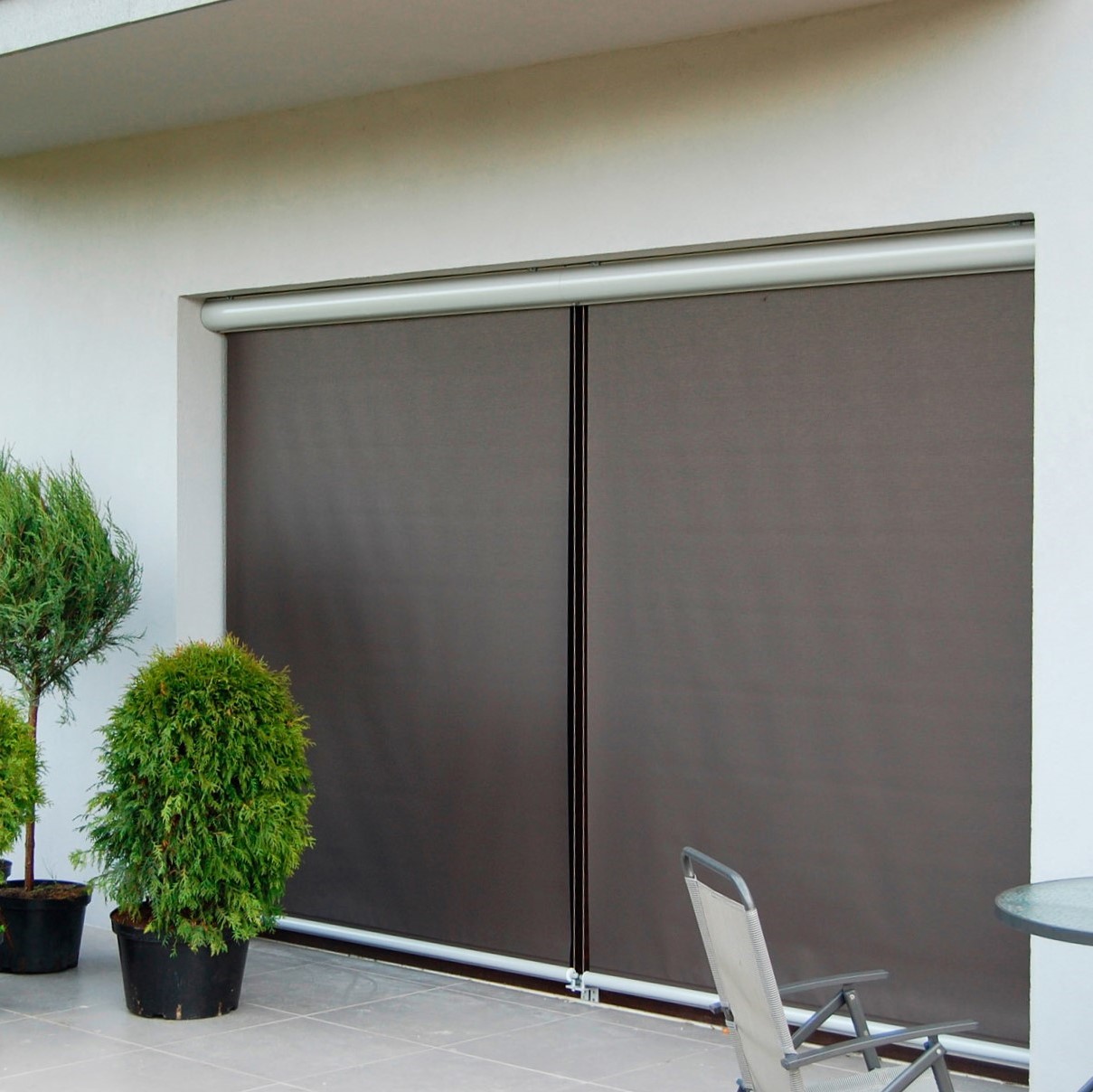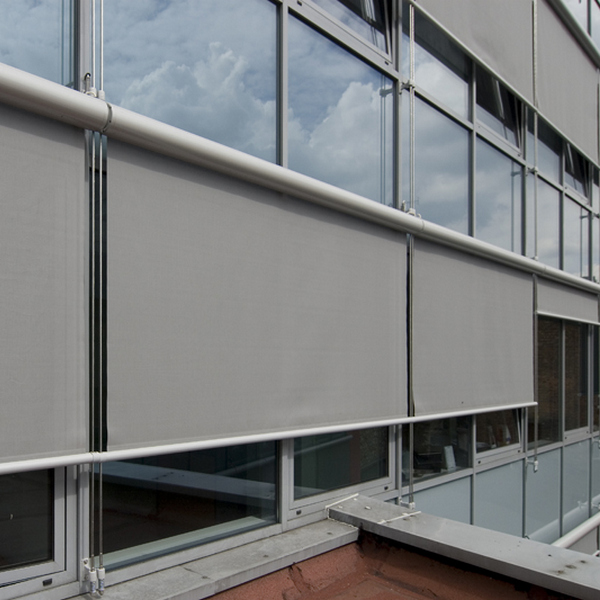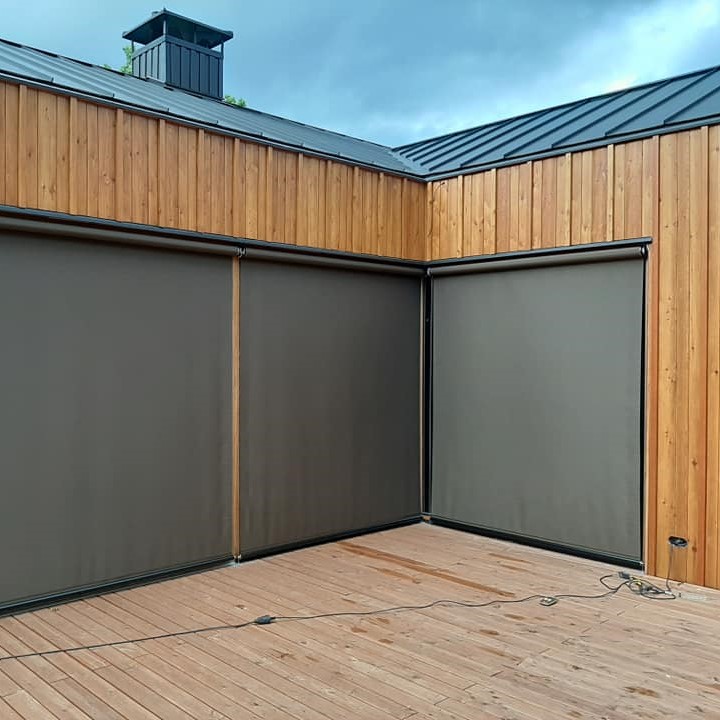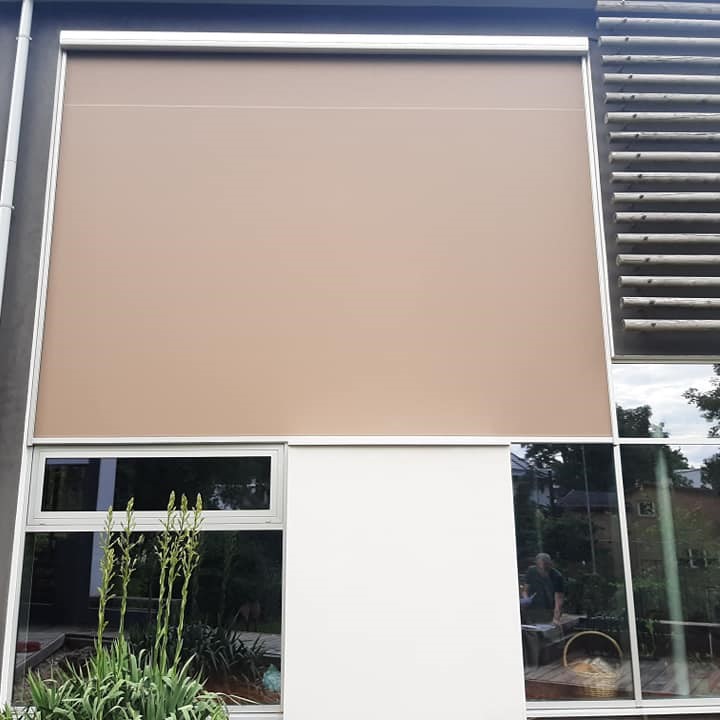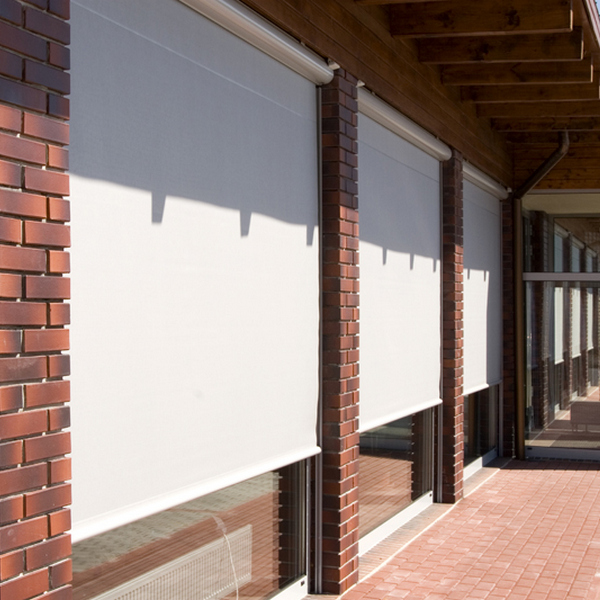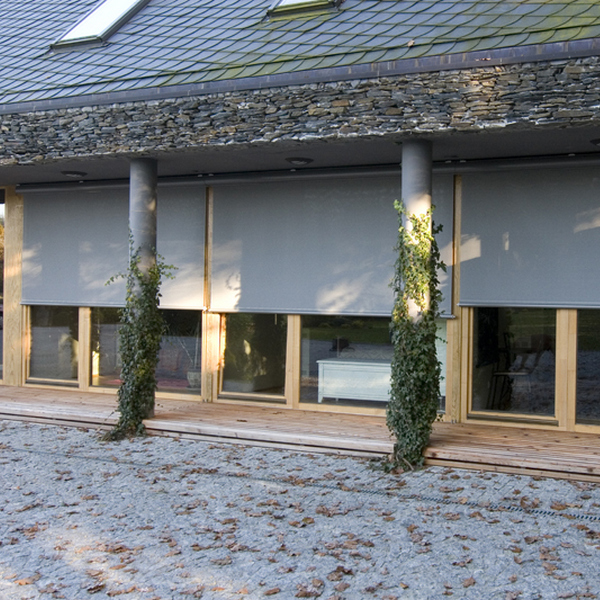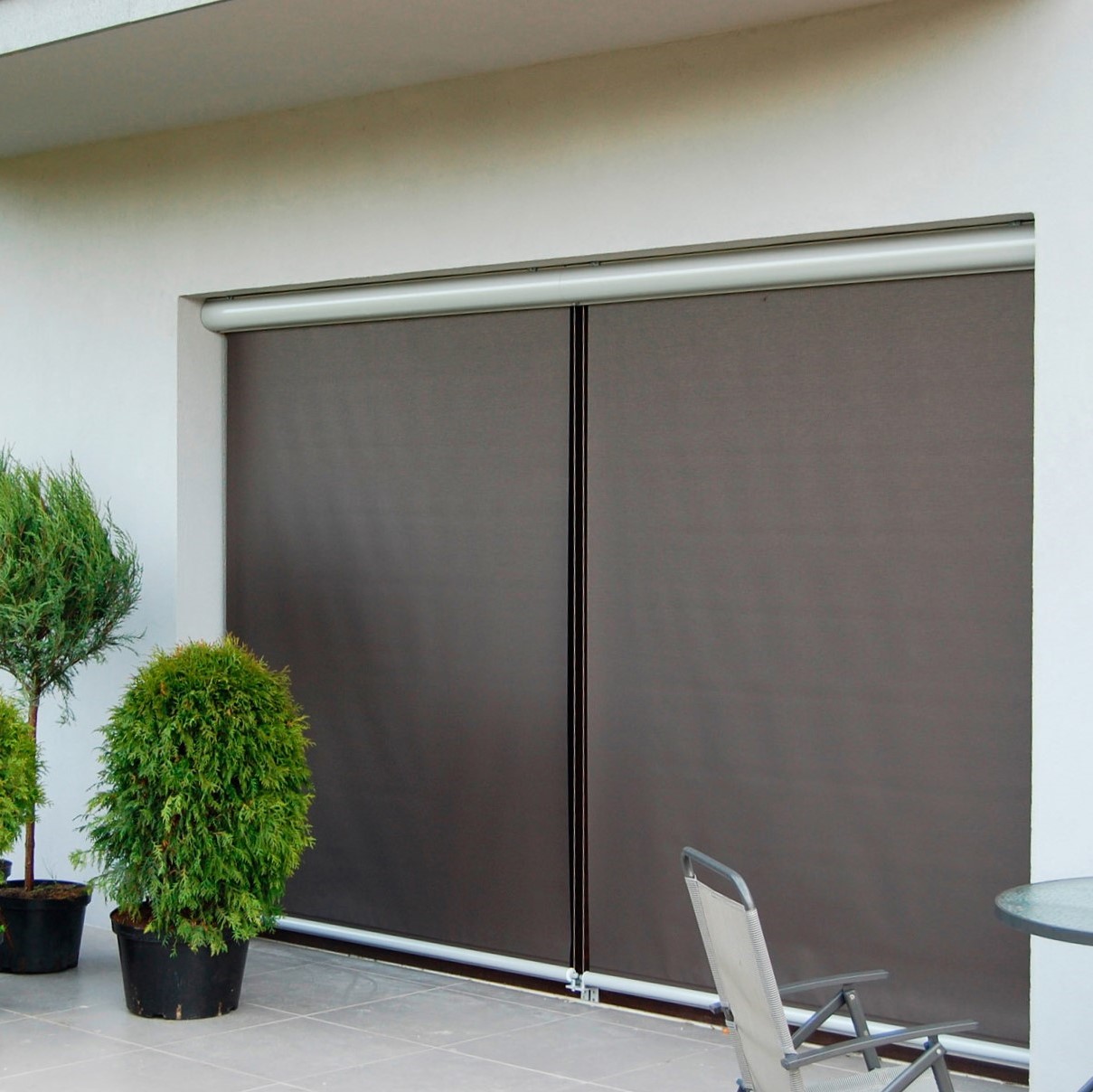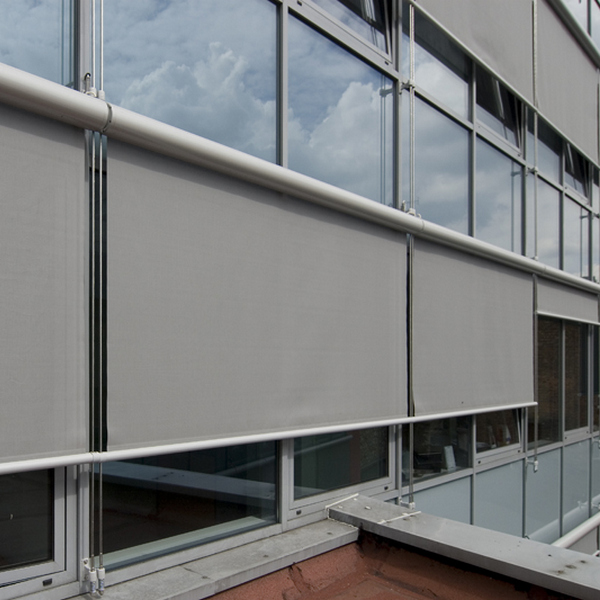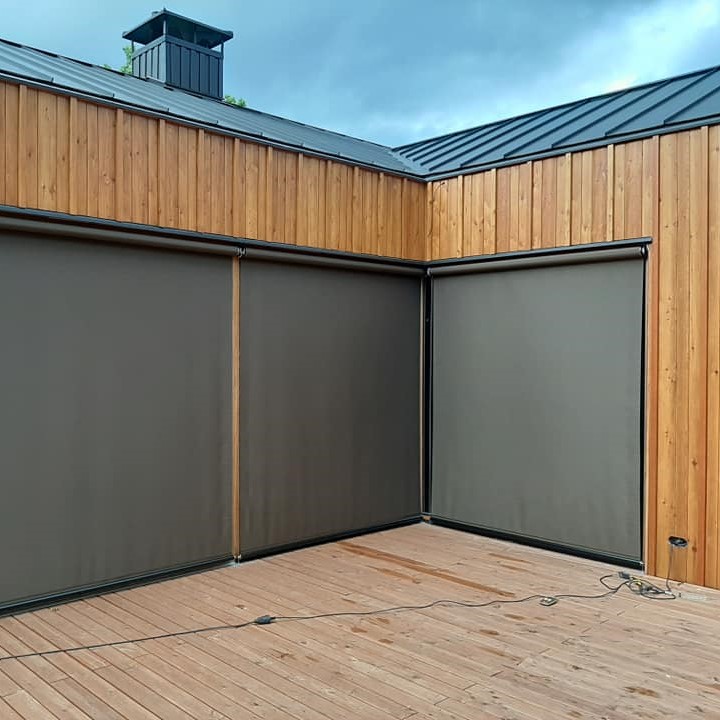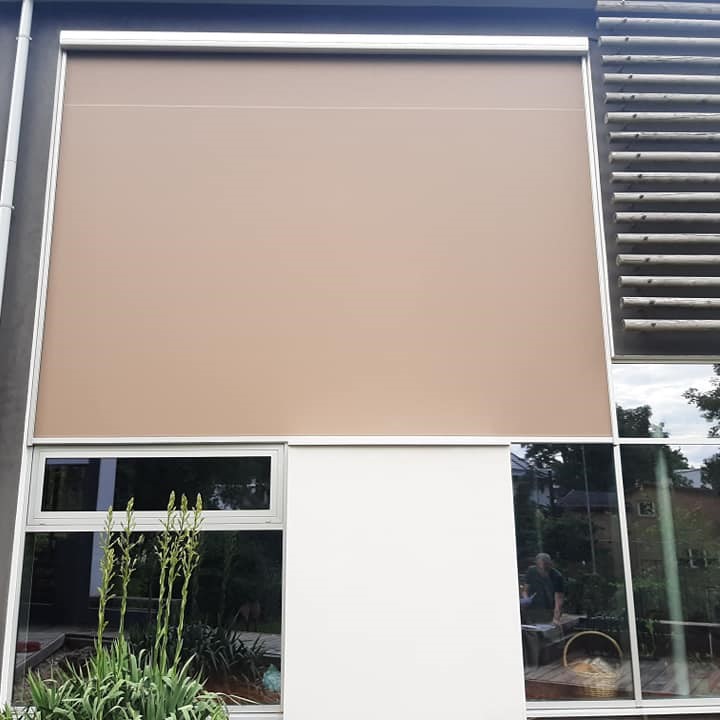 ---
---
External roller blinds help maintain pleasant and even temperature and lower the expenses of air conditioner. Specially treated fabric blocks and recoils sunrays, protecting the room from heat and direct sunlight.
Design
Thanks to wide choice of roller shutter fabrics, colors and textures, you can create a completely unique and lightweight design solution. Compared to heavy horizontal blinds, roller shutters complement modern and traditional buildings.
Climate
Exterior roller shutters are up to 60% more effective than interior blinds in protecting the room from overheating. Infrared rays heat up the interior blinds through the window, making it a constant heat source. Whereas exterior blinds receive and block all sunrays heat before it reaches and changes temperature inside the building.
Health friendly
Roller blinds are a much better substitute for air conditioner. This is especially important to families with small children, as the cold flow coming from the coldest air conditioner circulation apperas on the floor where the child is playing, resulting in catching a cold in the hot season.
Light control
Thanks to the light control function, you can recude the amount of sunlight in the room by adjusting or fully closing blinds during daytime and nightime. Enjoy a longer sleep and hide away from unwanted eyes without completely covering up your view from the inside - transparency depends on your choice of fabric.
Multi-purpose
Roller shutters can provide a variety of uses outside of a building facade. Thanks to the durable fabric and customsized projects in any sizes, they are perfect for gardens, terraces and balconies as overhangs, awnings and additional walls for pergolas. Roller shutters are perfect for roof windows and horizontal or tilted glass ceilings of winter gardens.
By Hand

With automation

Using smart devices

Open, close and change the angle of the blinds with handle.

wall mounted switch (wire connection)
wall mounted remote (radio signal)
remote control

"Smart home" automatic functions:

during daytime blinds automatically protect from direct sunlight
during nighttime blinds automatically close