Pergola Wave
Product code:
Wave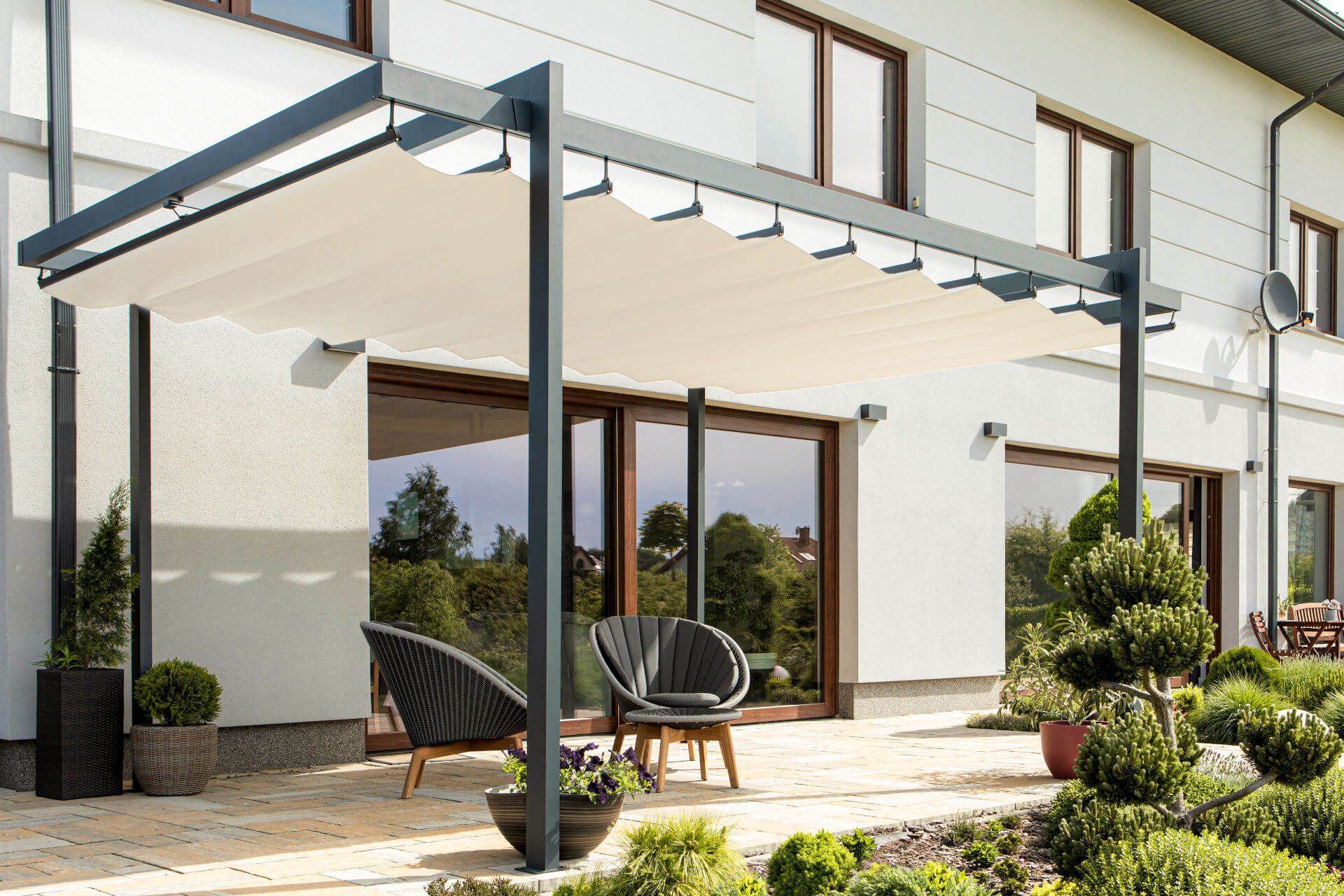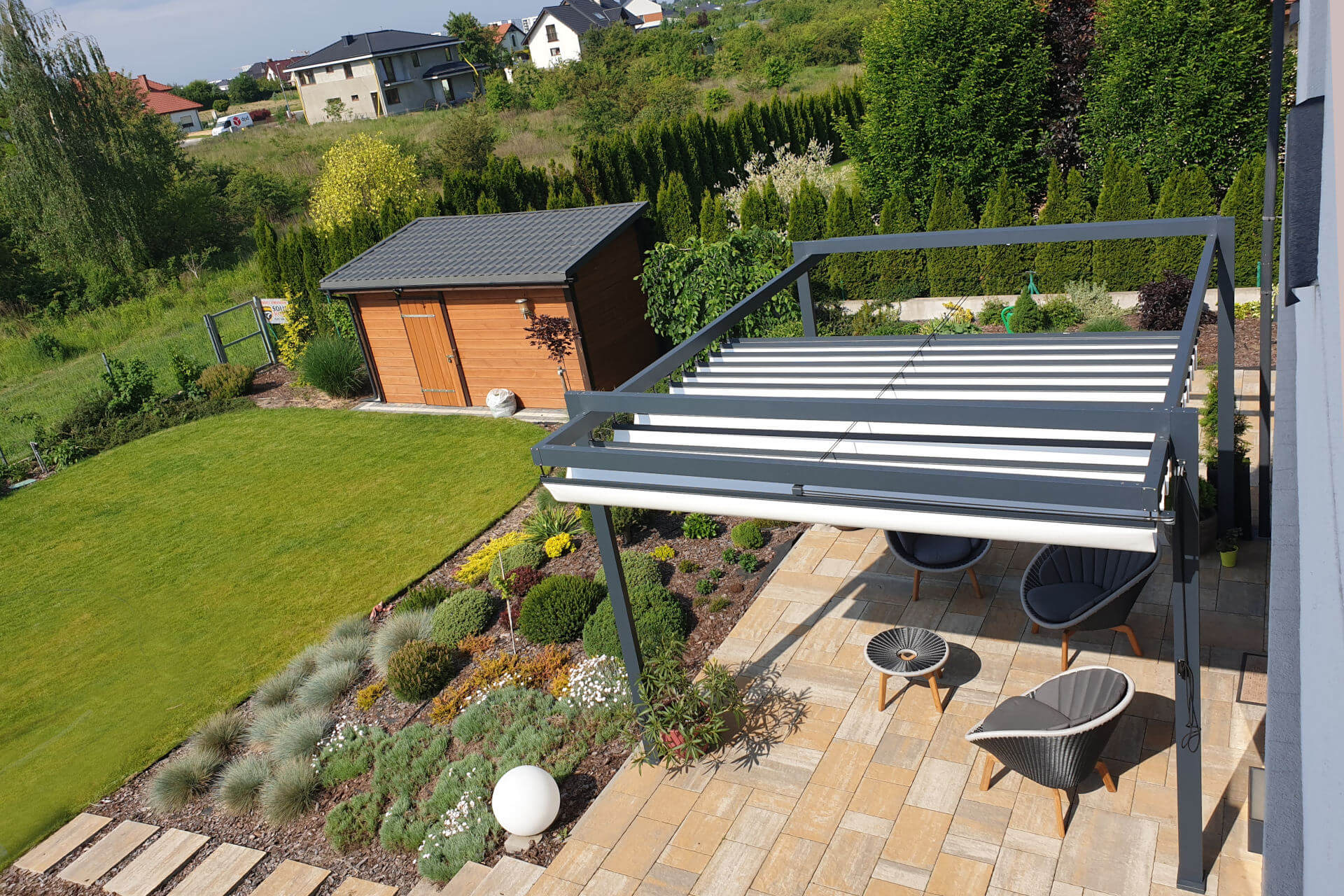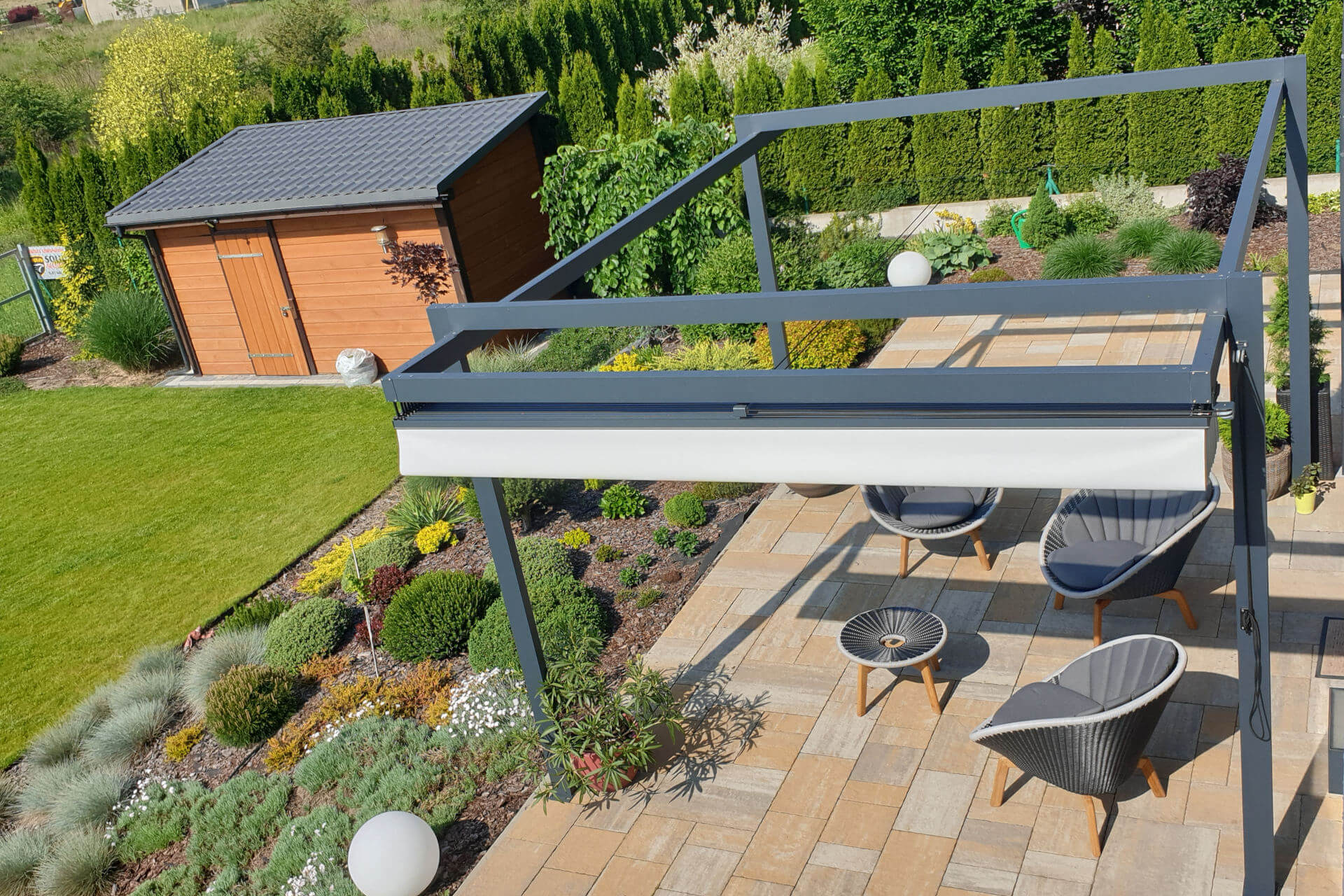 Delicate design and durable construction in one product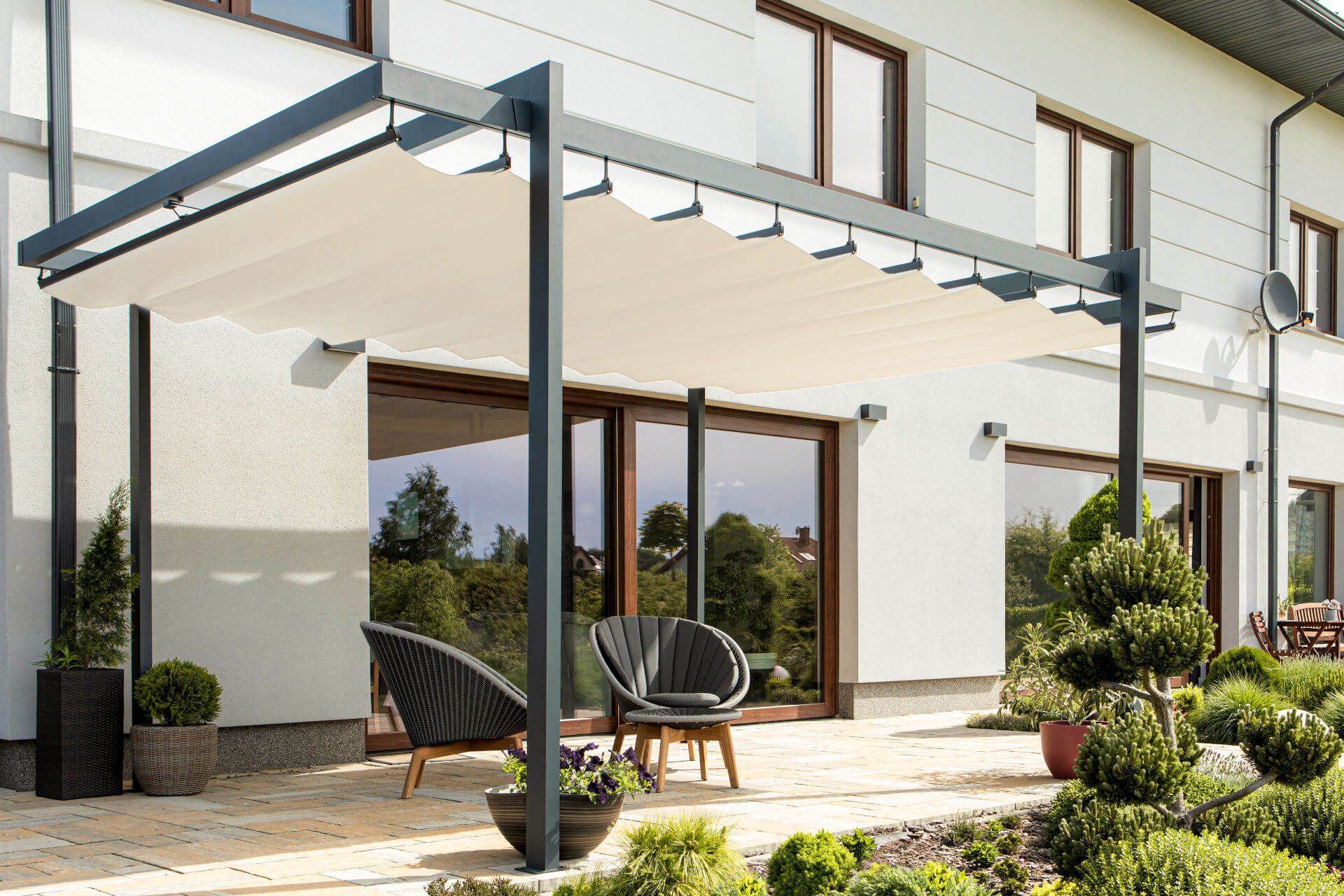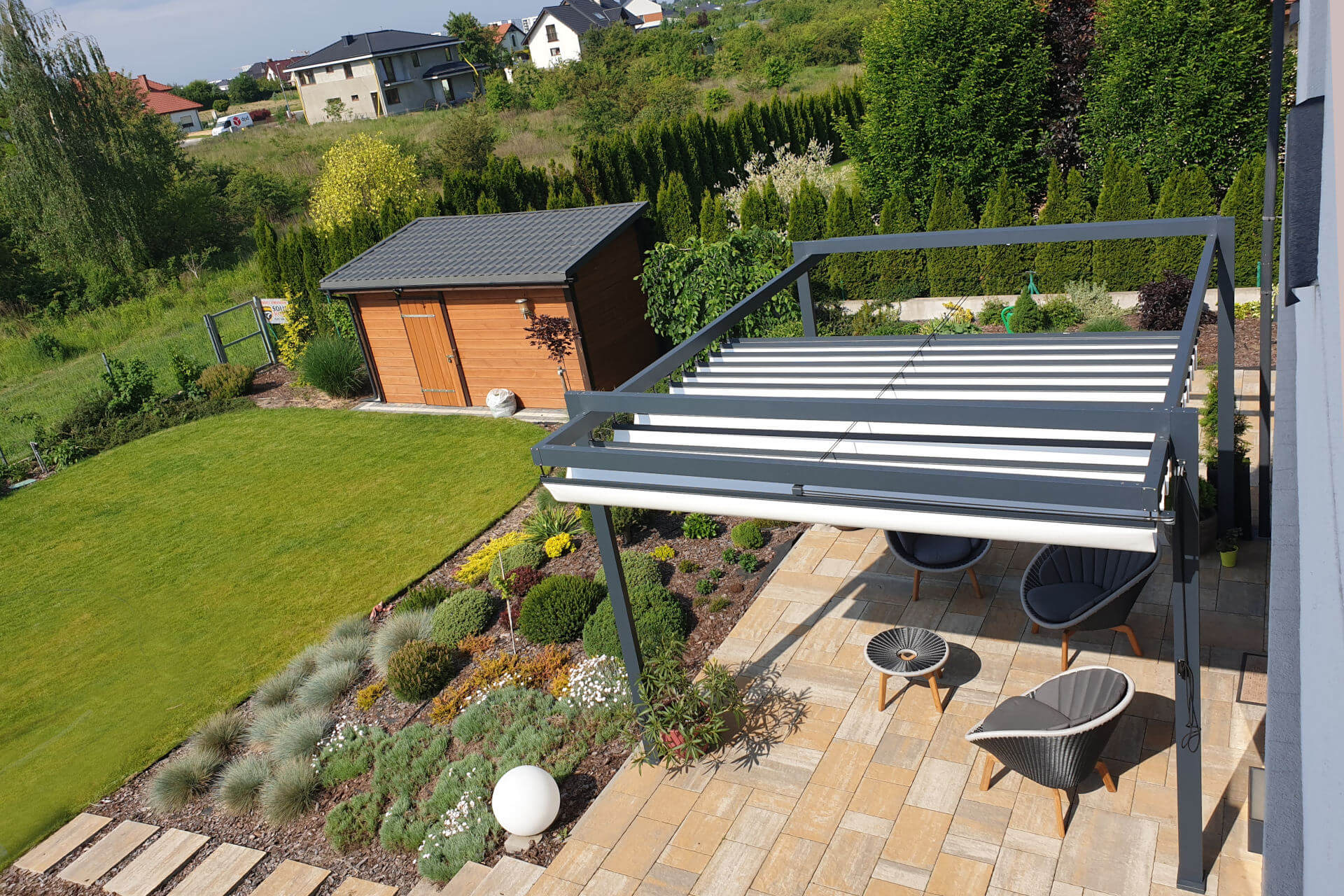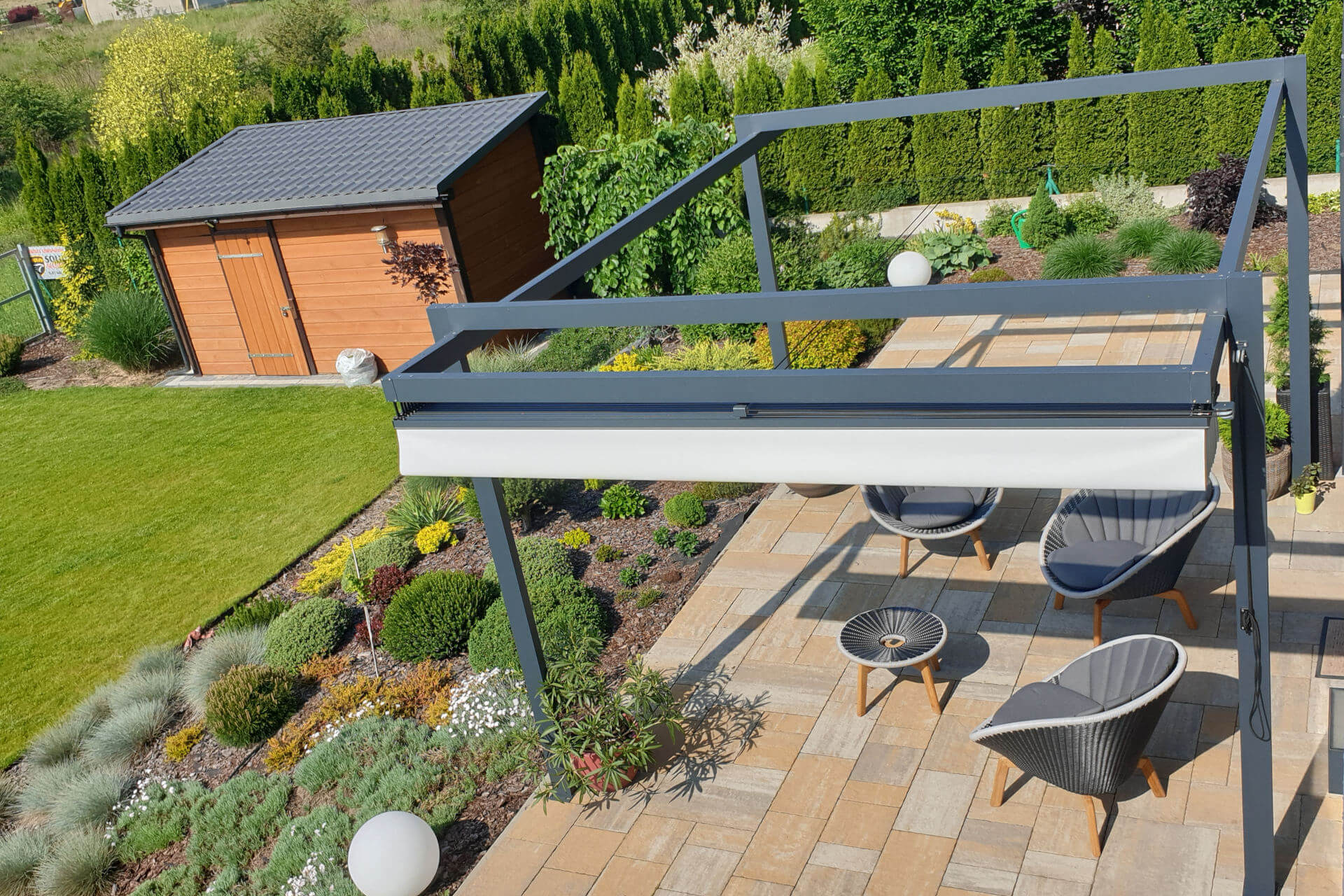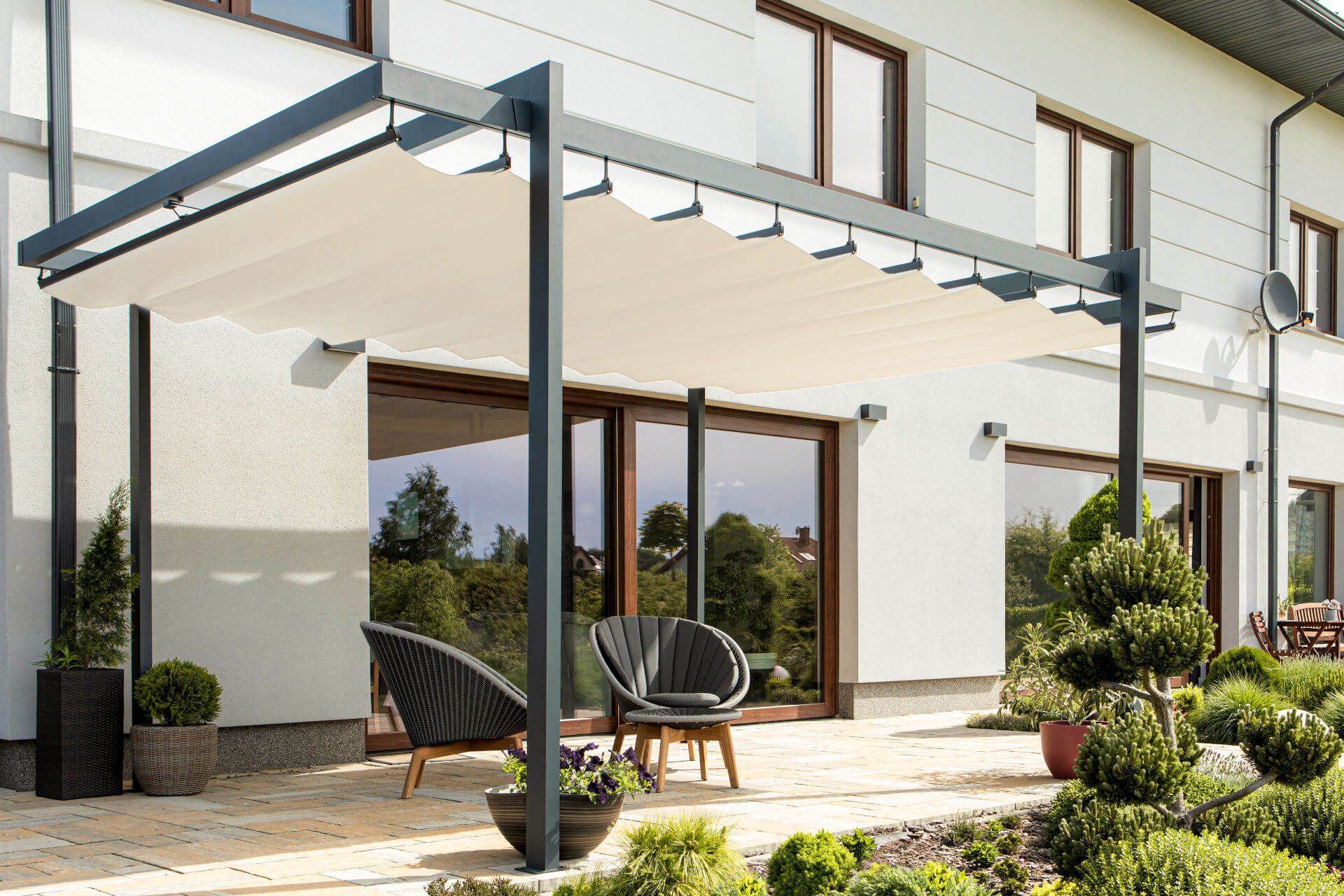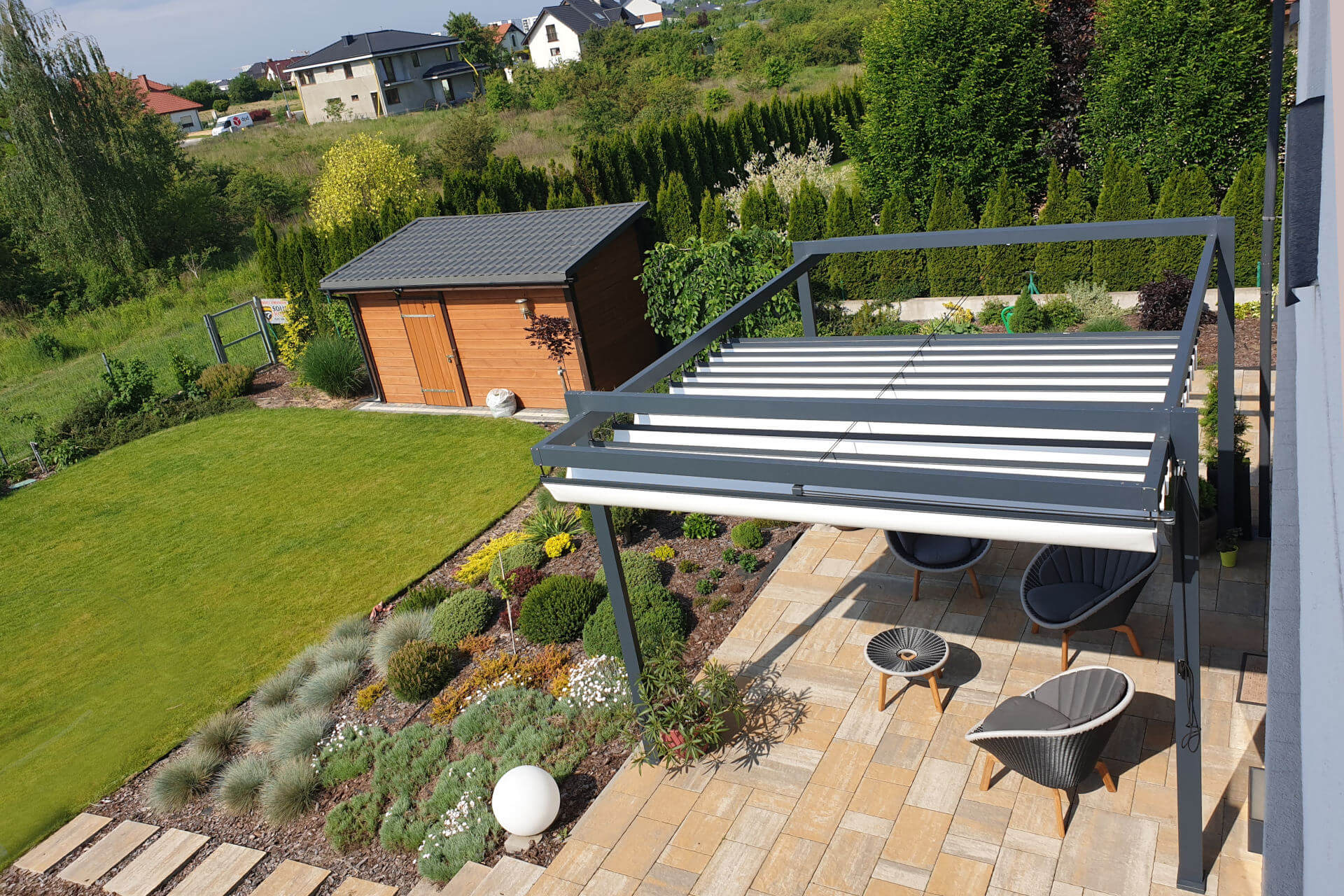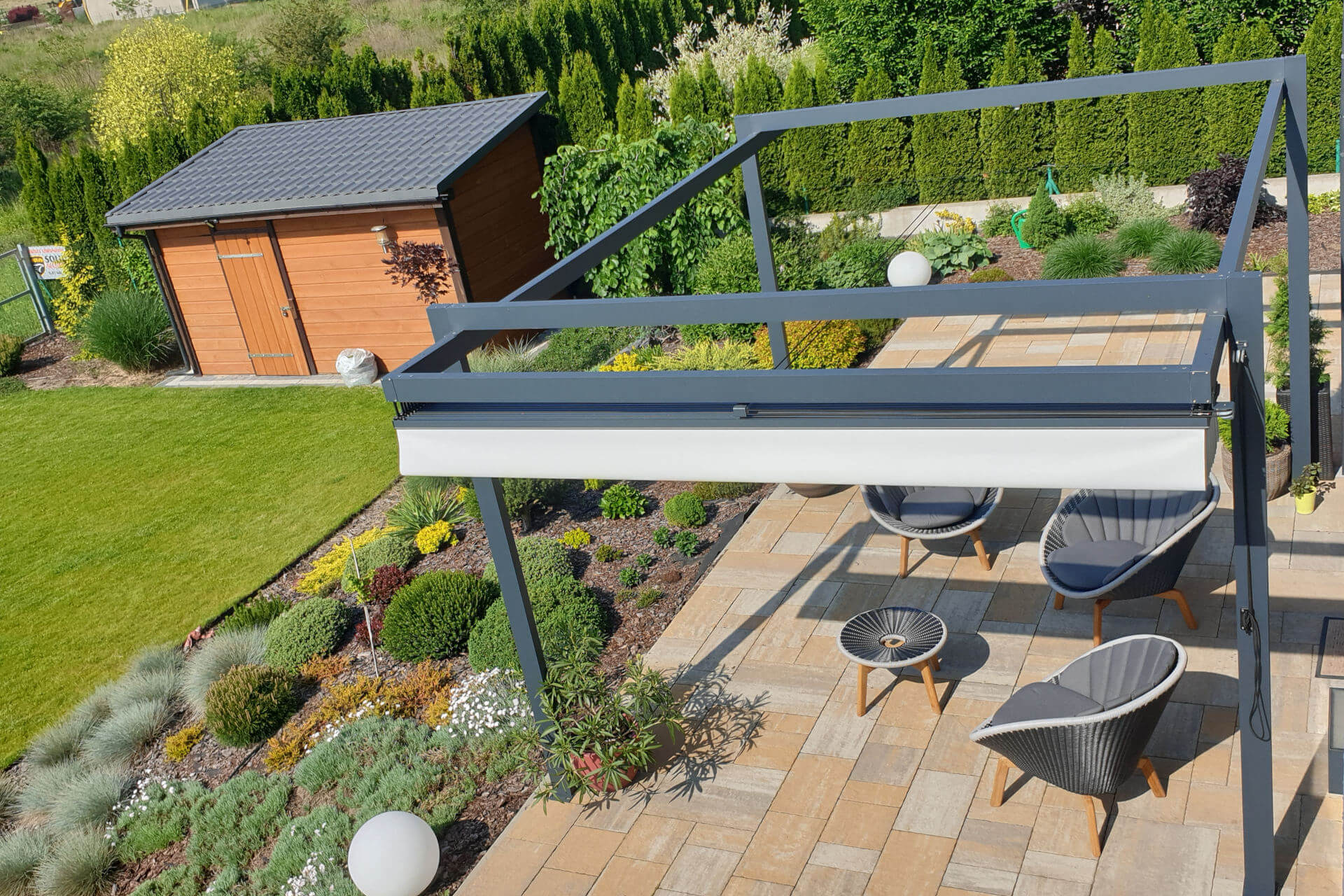 ---
Tarasola Wave is a lightweight, manually operated terrace body, which, despite its delicate design, is based on a solid aluminum structure.
The fabric, arranged in a wavy pattern, creates a decorative accent, but mainly protects against the weather. The creators of this version of the terrace were inspired by wooden pergolas, so we recommend Wave terraces in a tree-like color. Seemingly contradictory elements, such as the color of aluminum and wood, the simple angles of the structure and the waveform of the fabric, give the pergola features of a modern and original design.