Pergola Technic
Product code:
Technic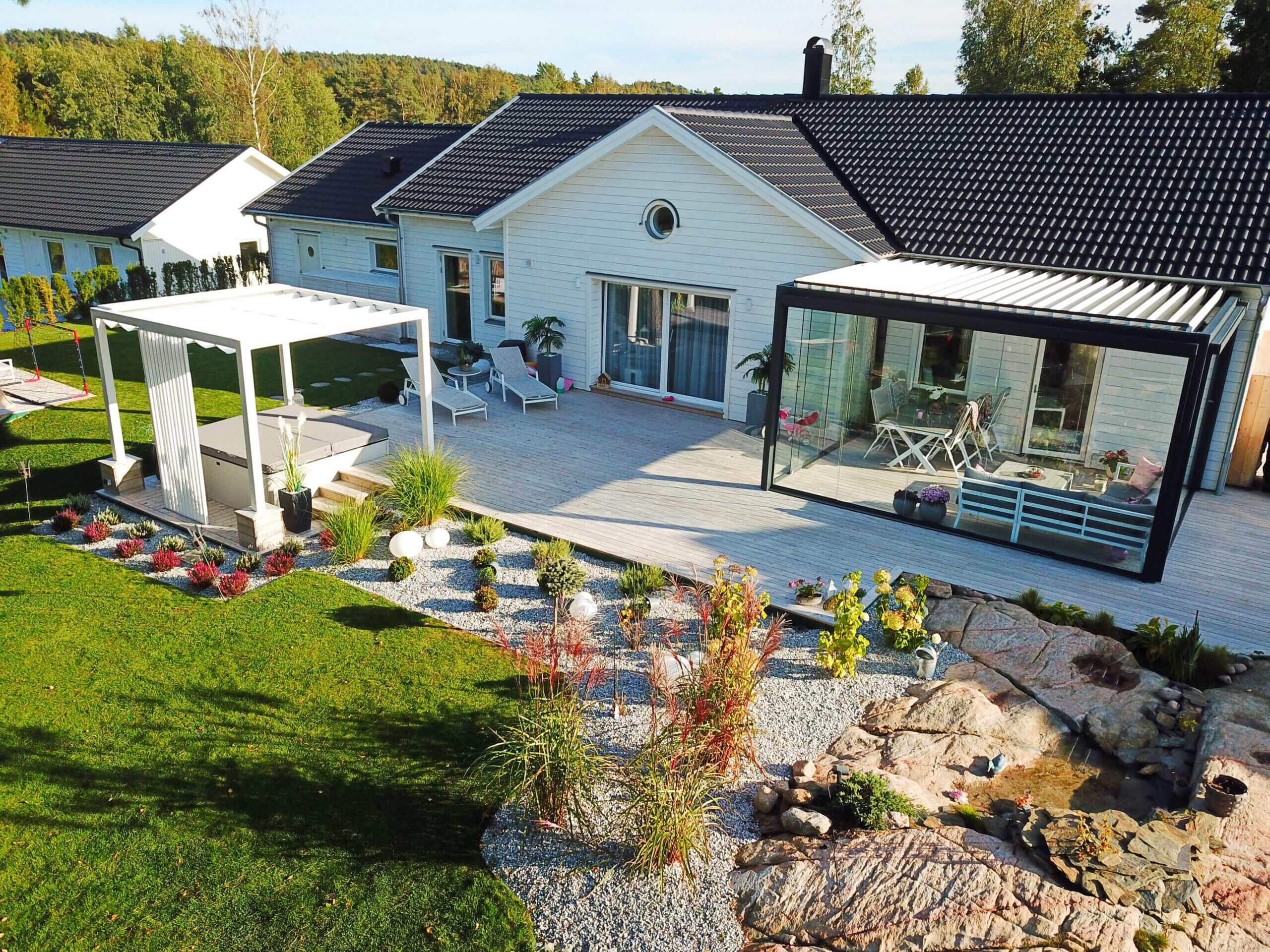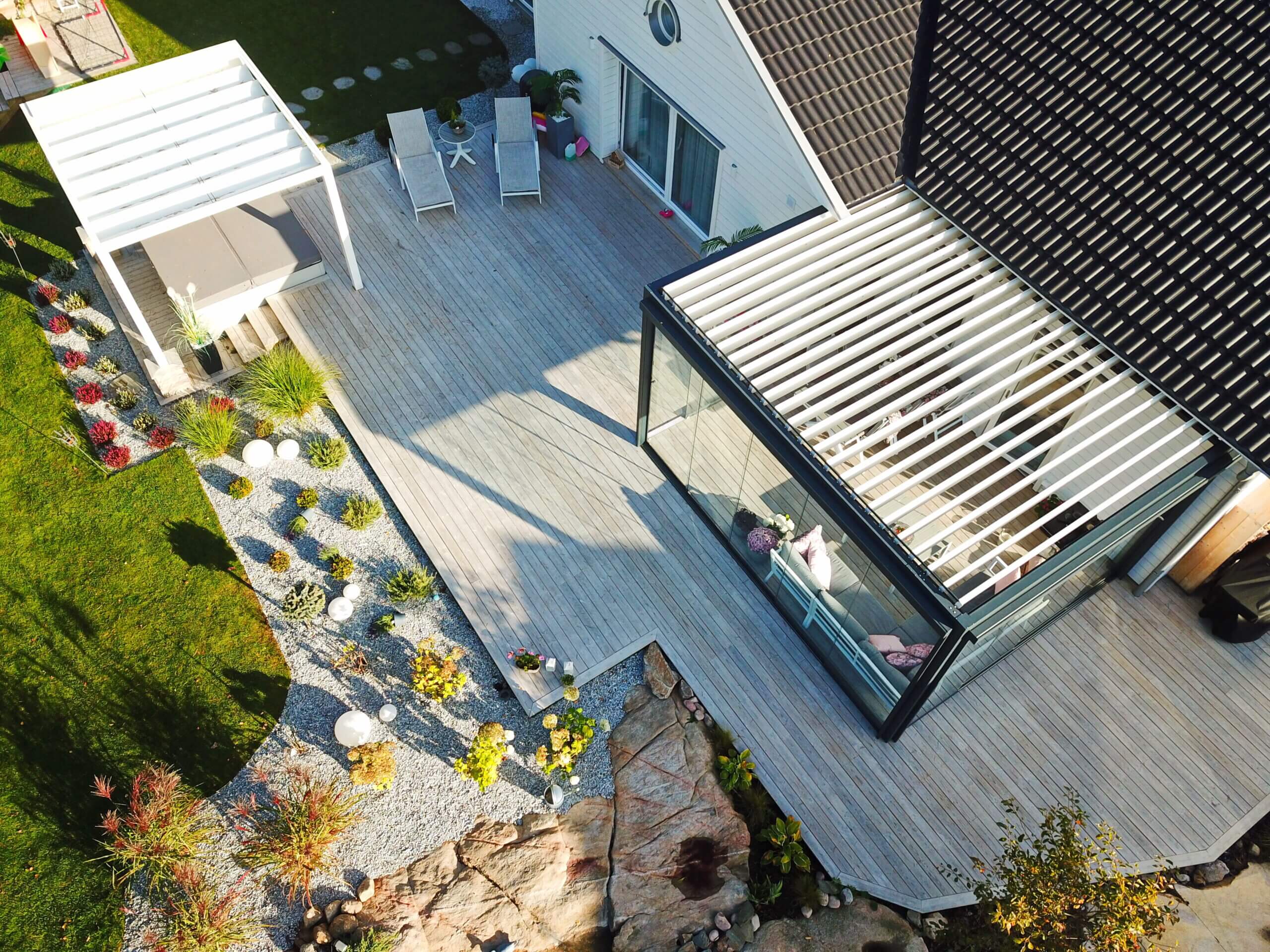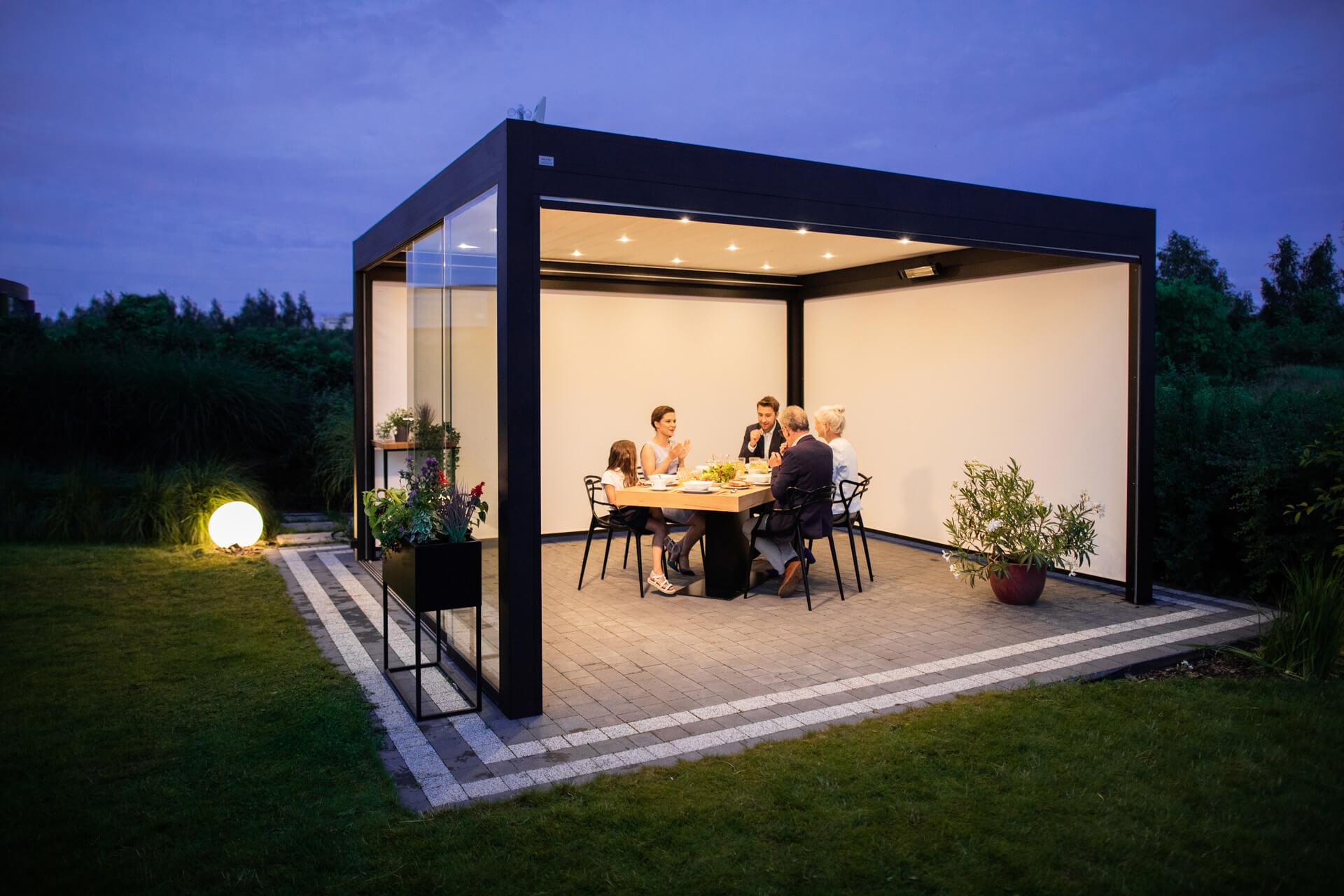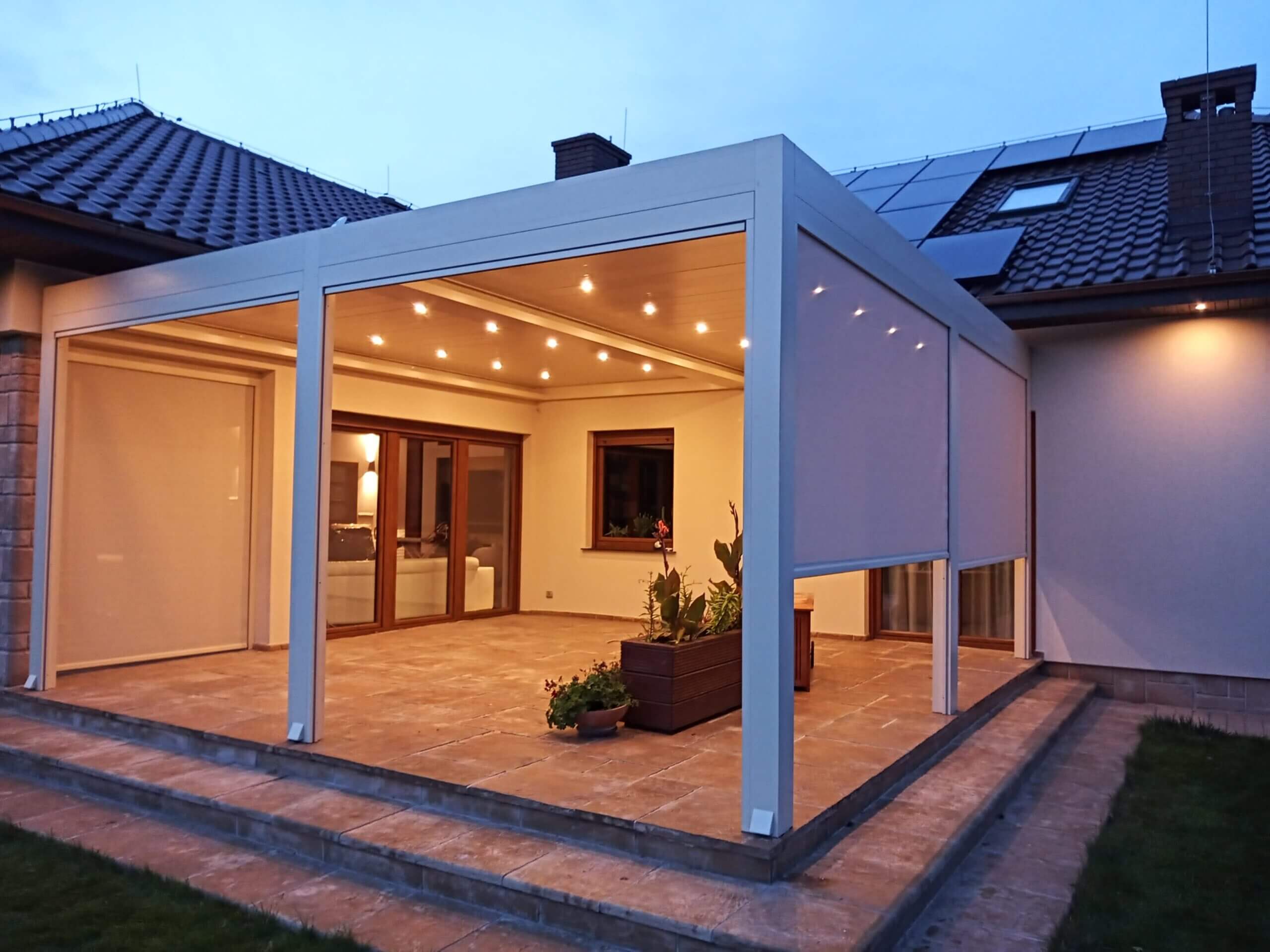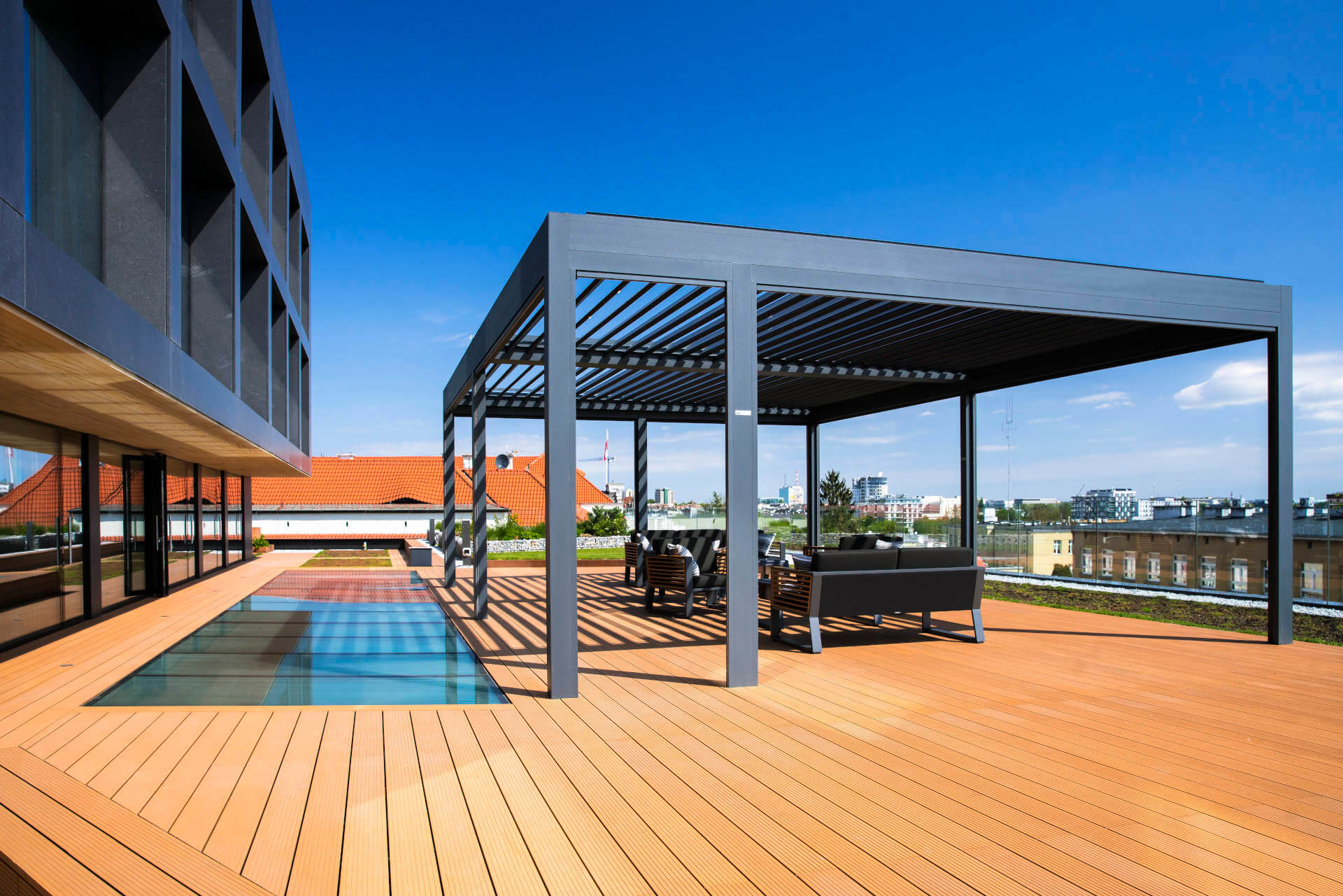 Pergola Tehnic - minimalist design and advanced technology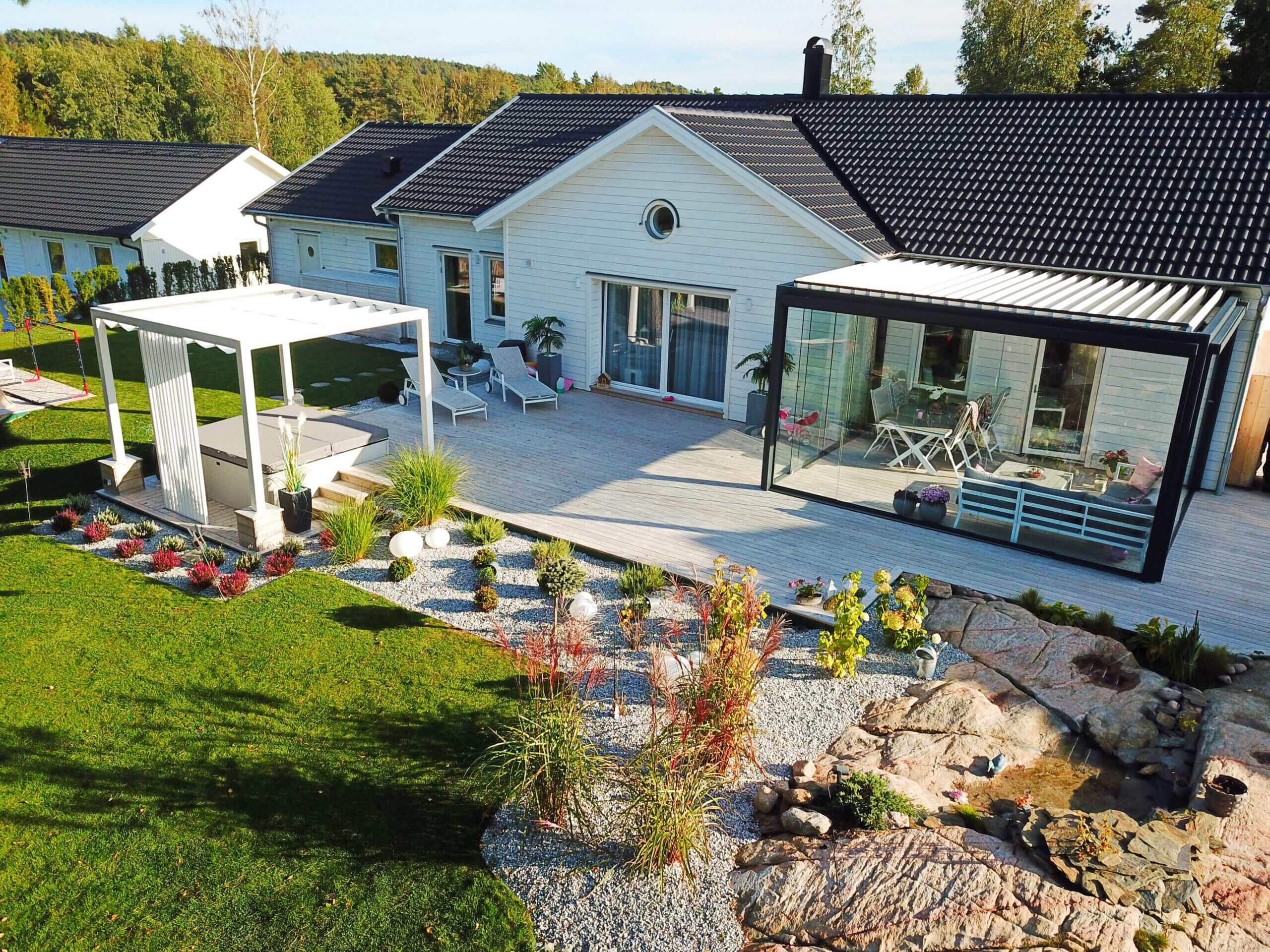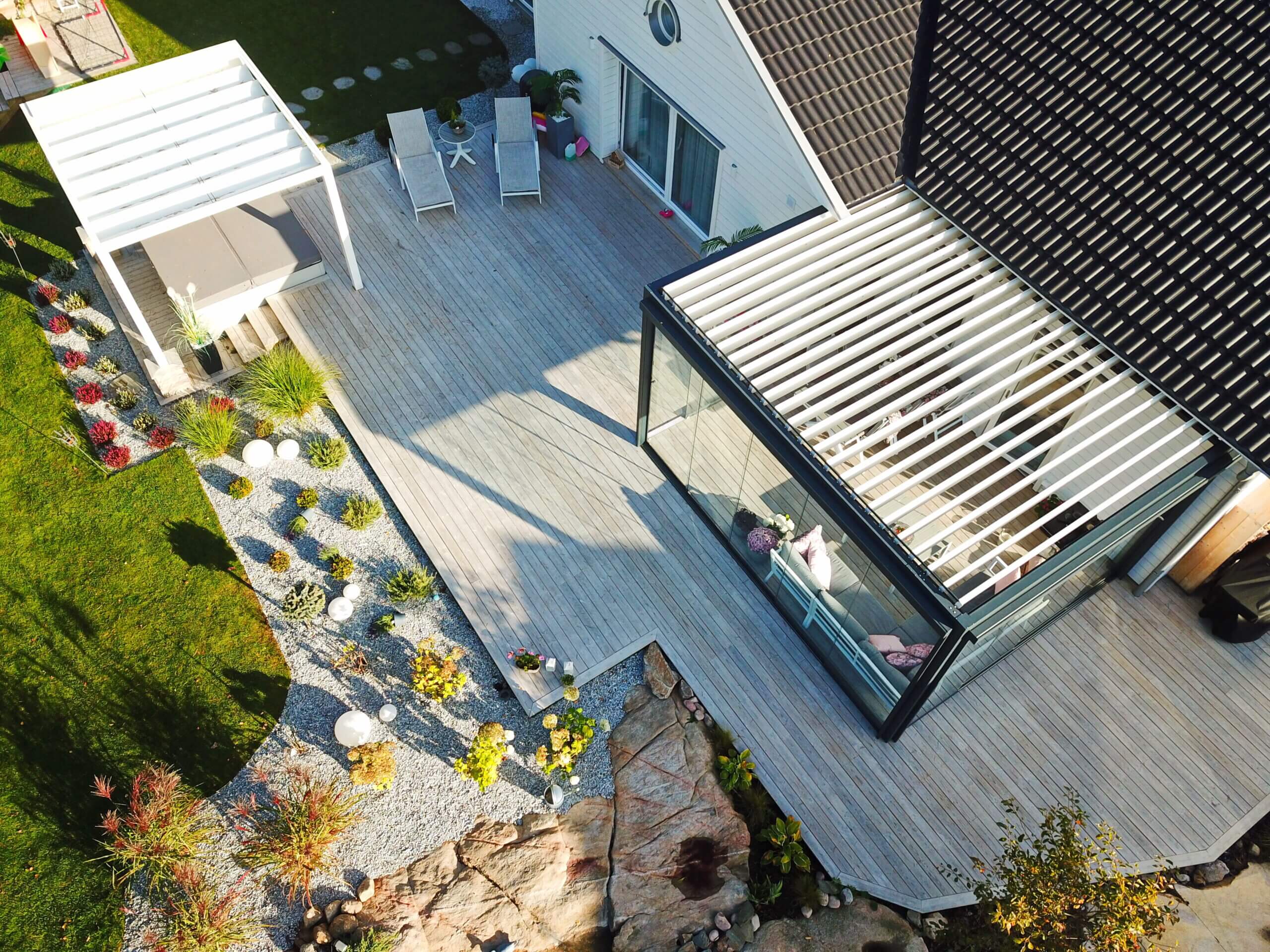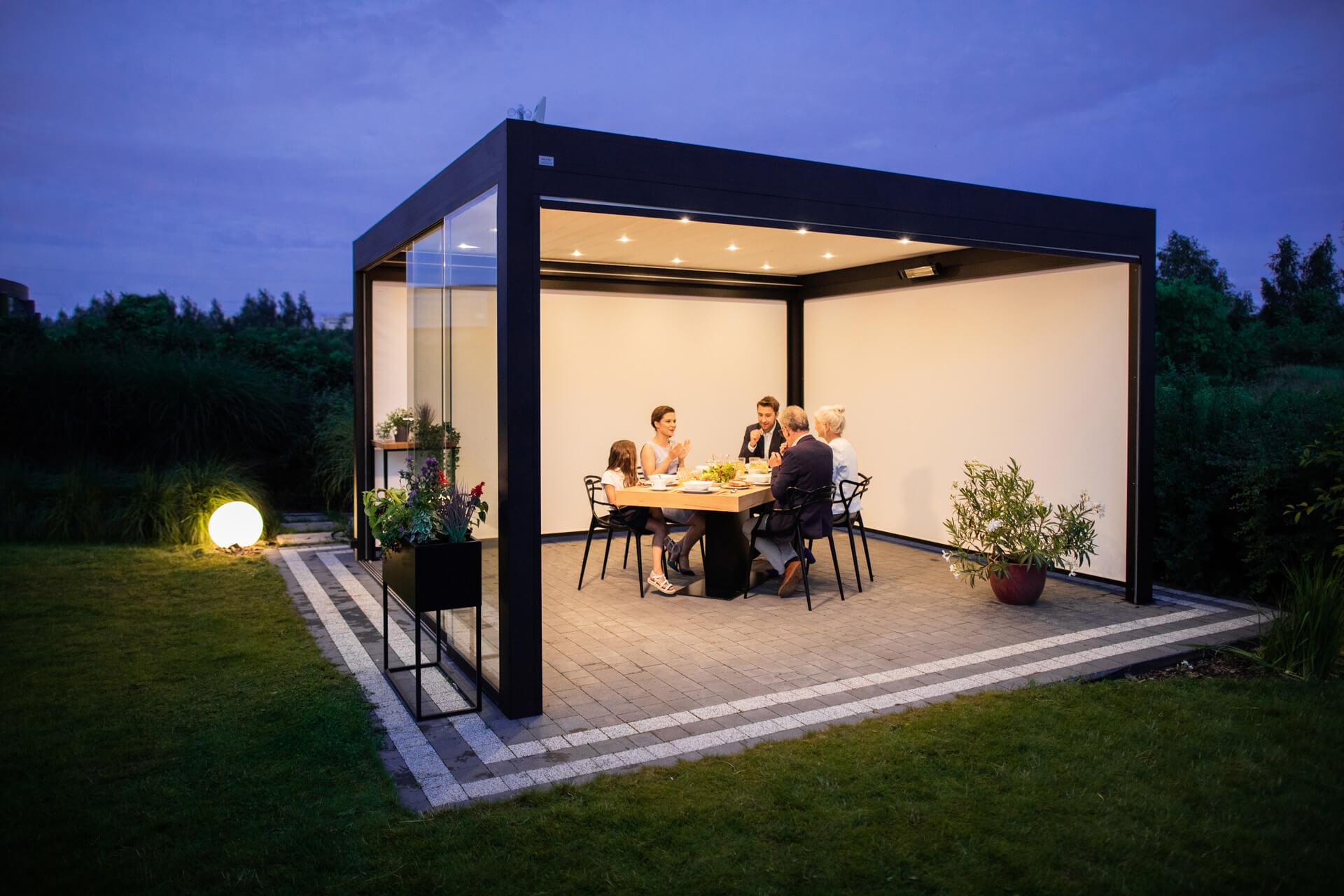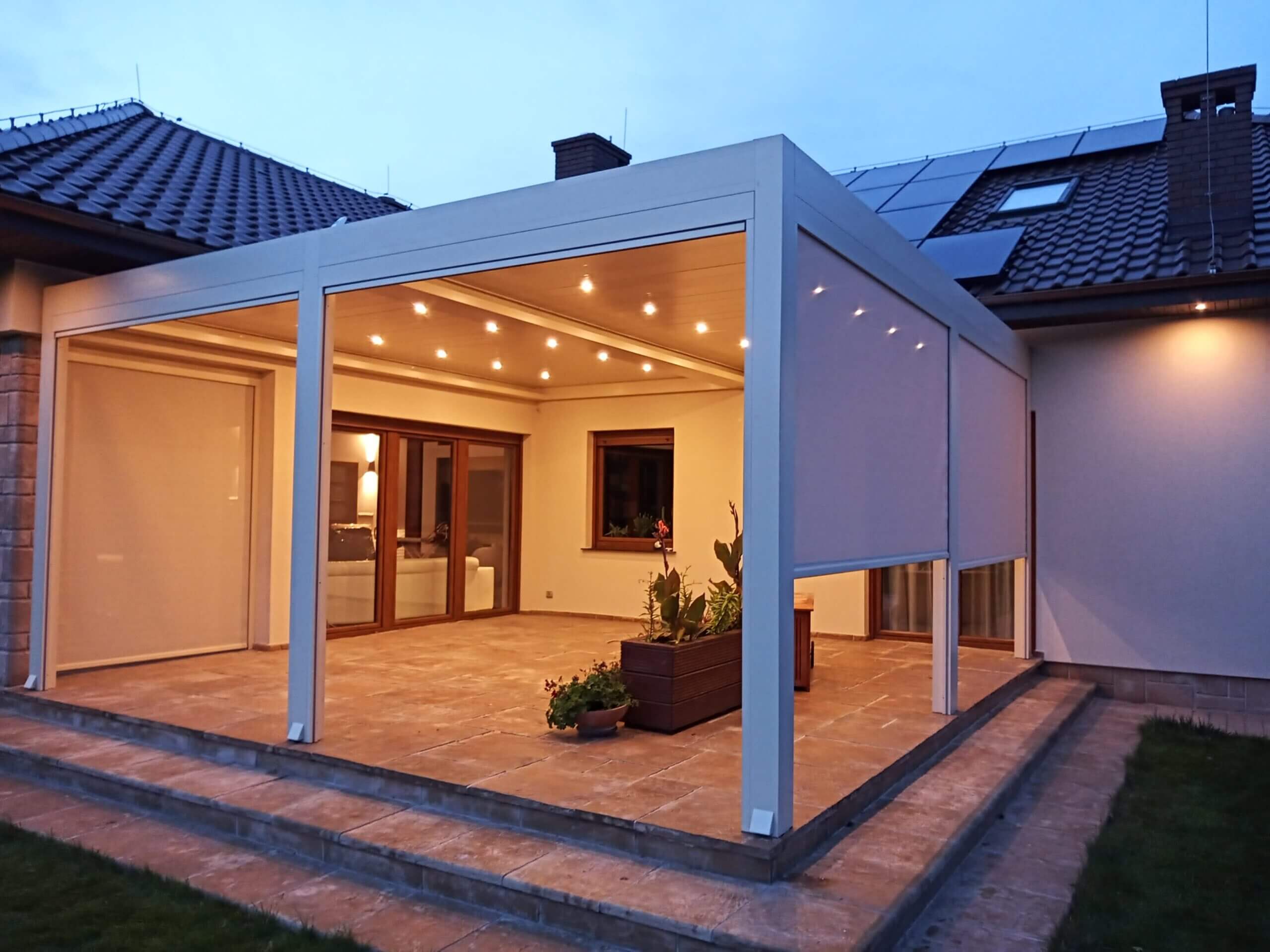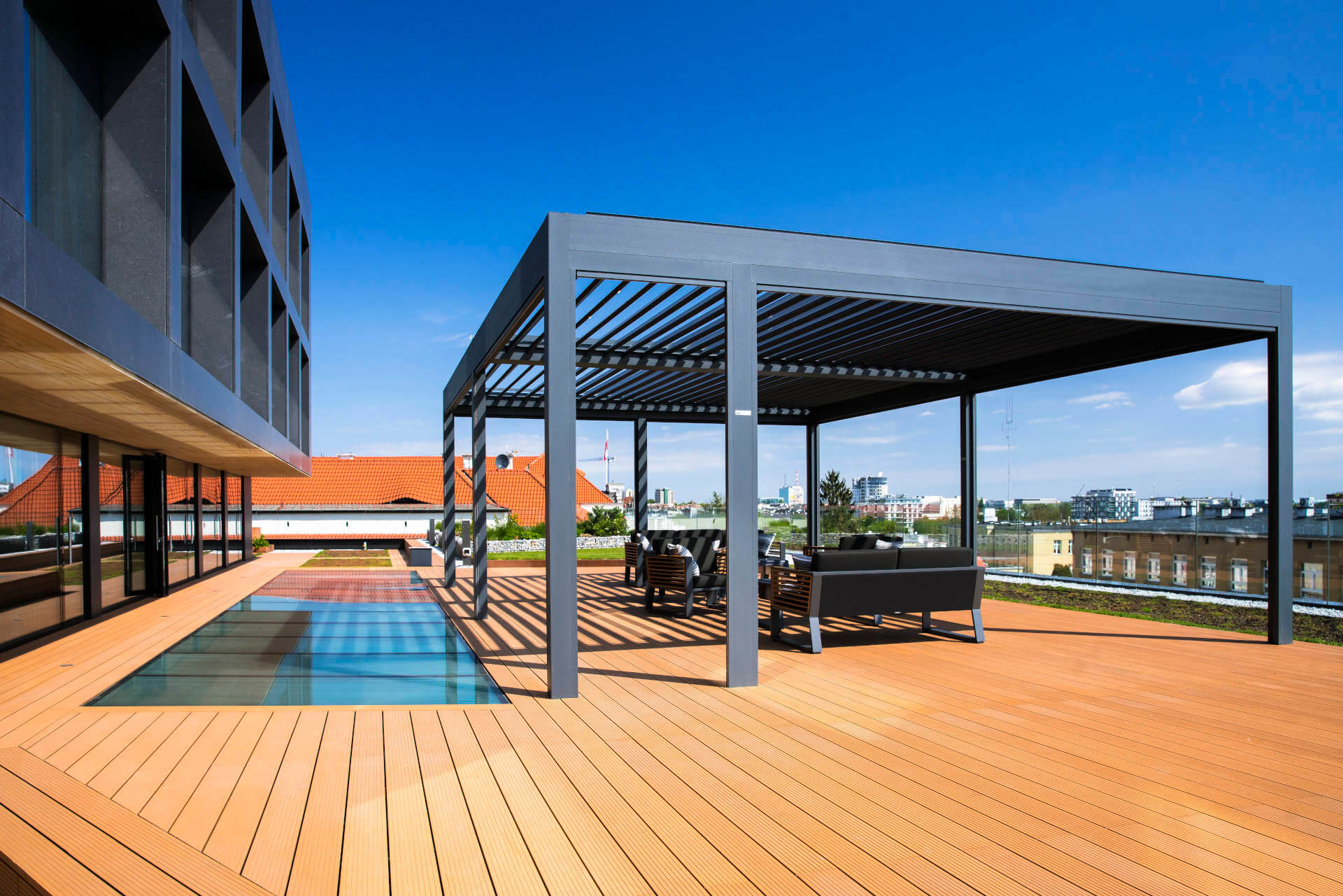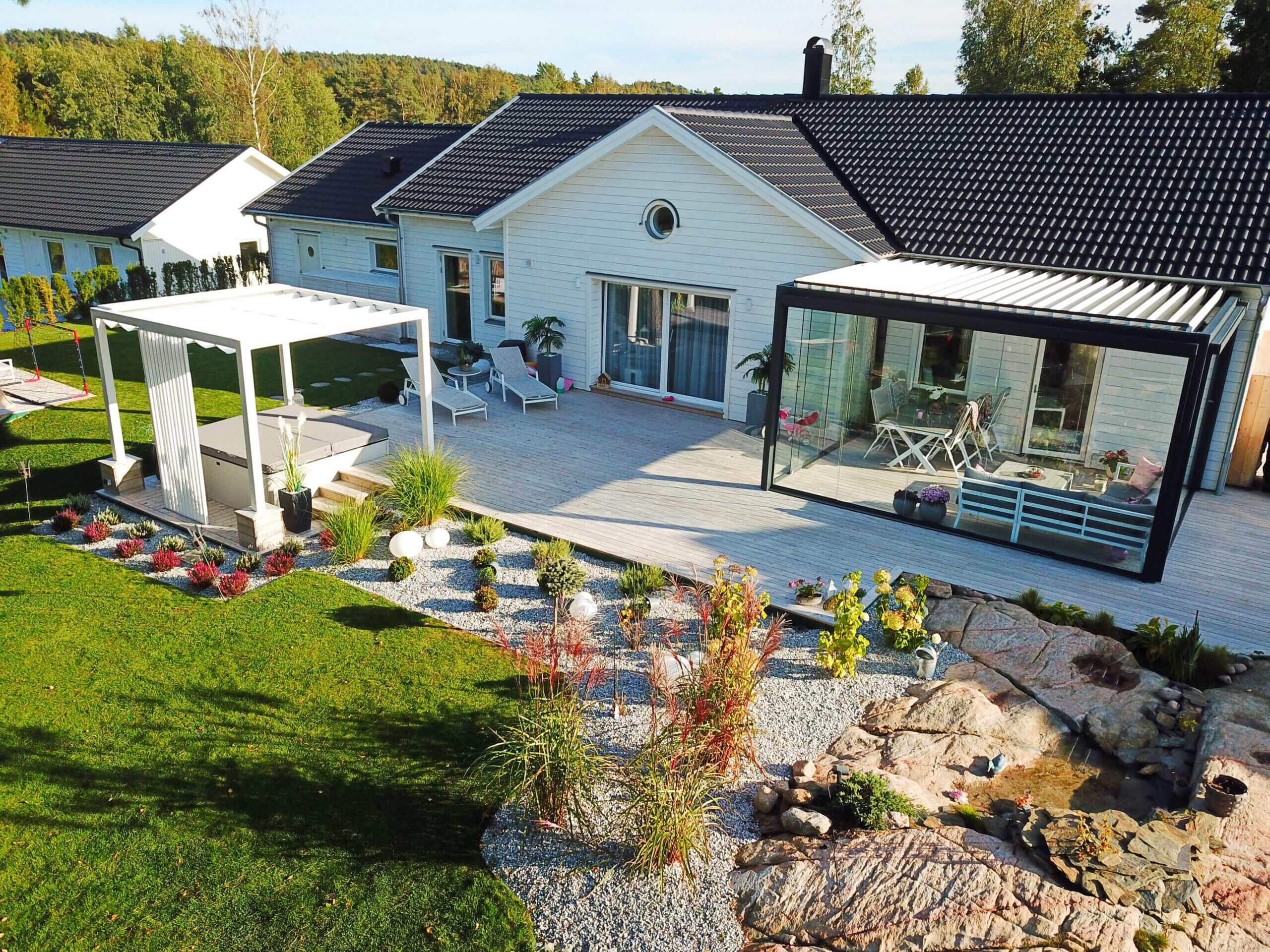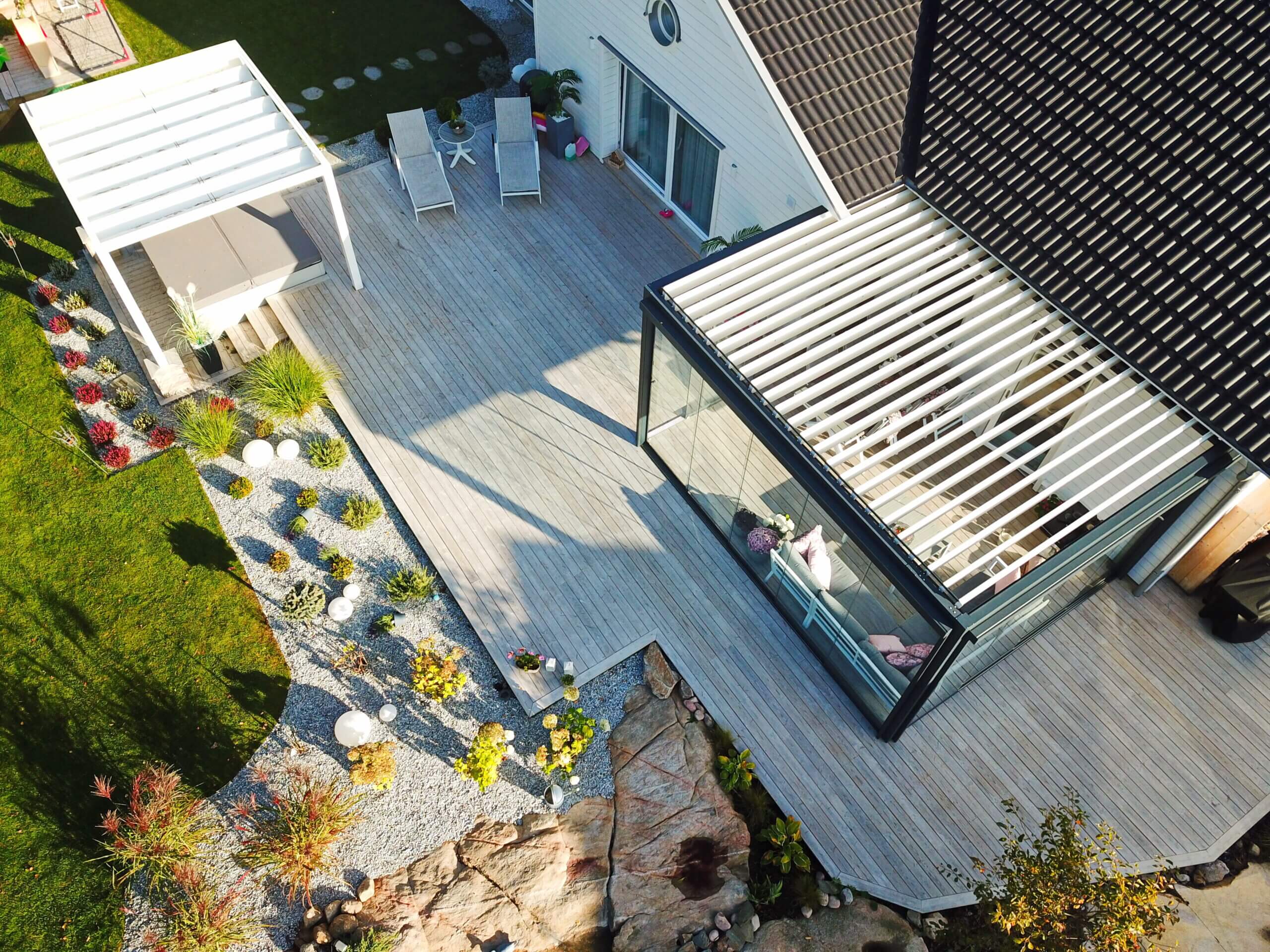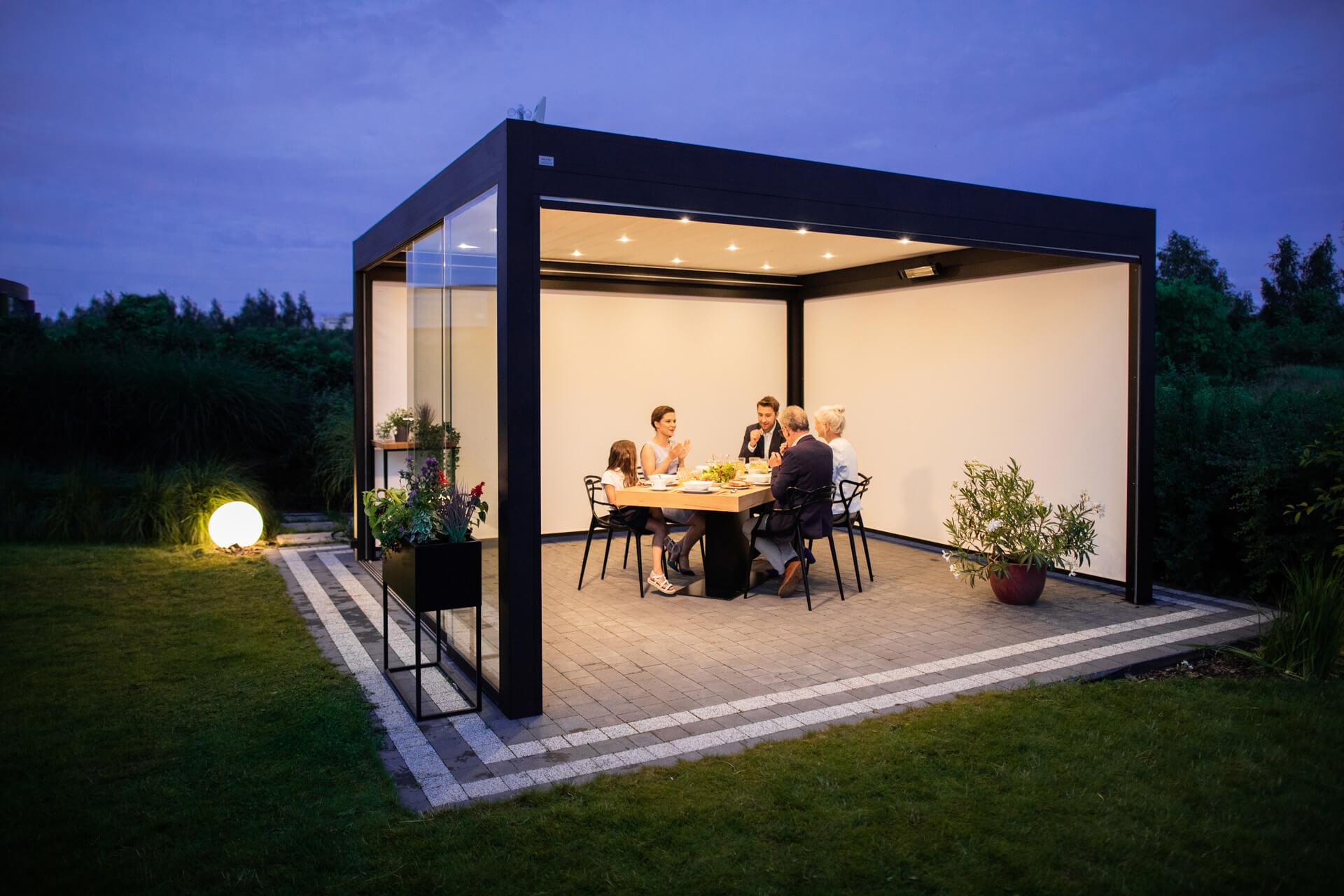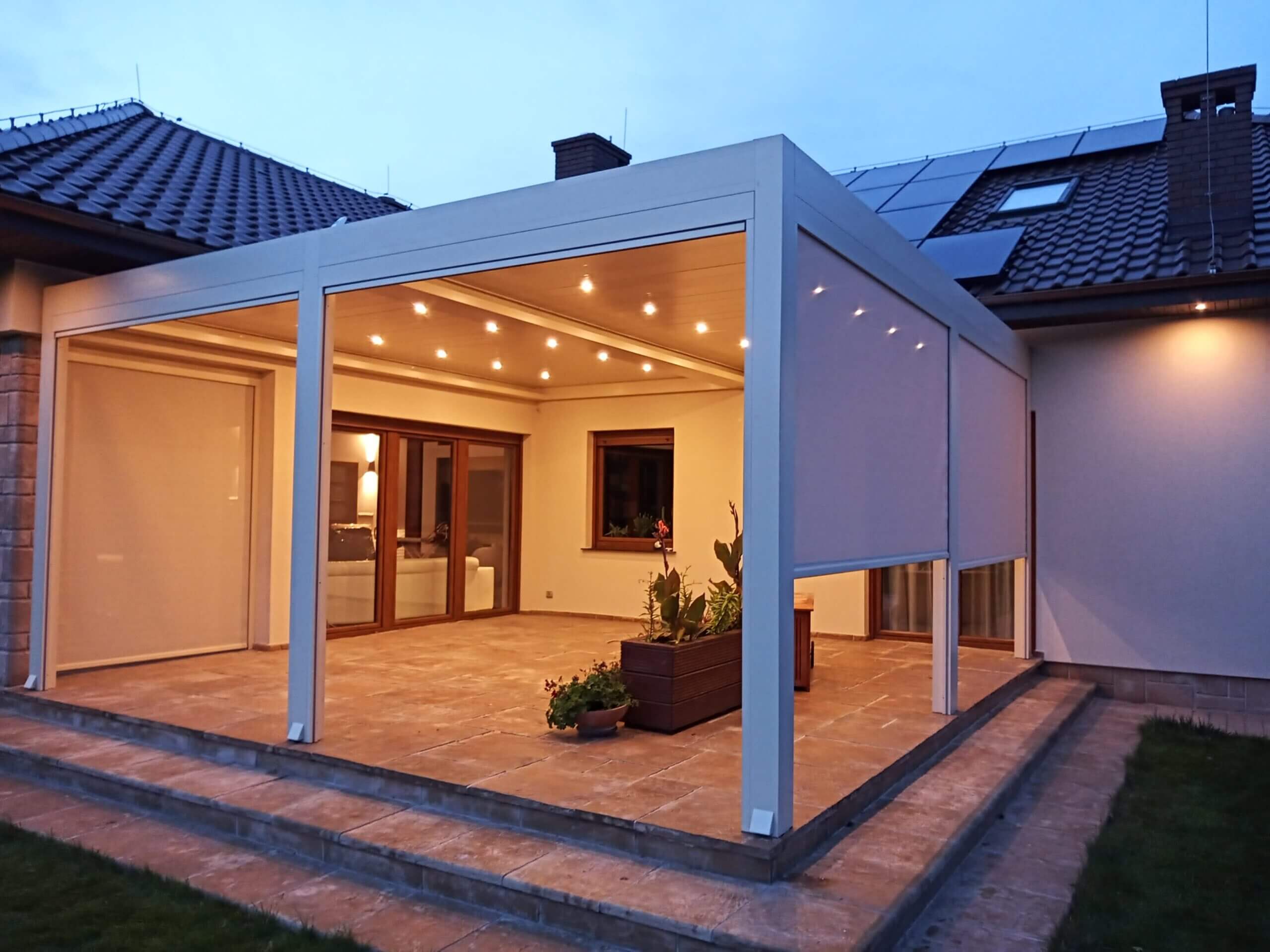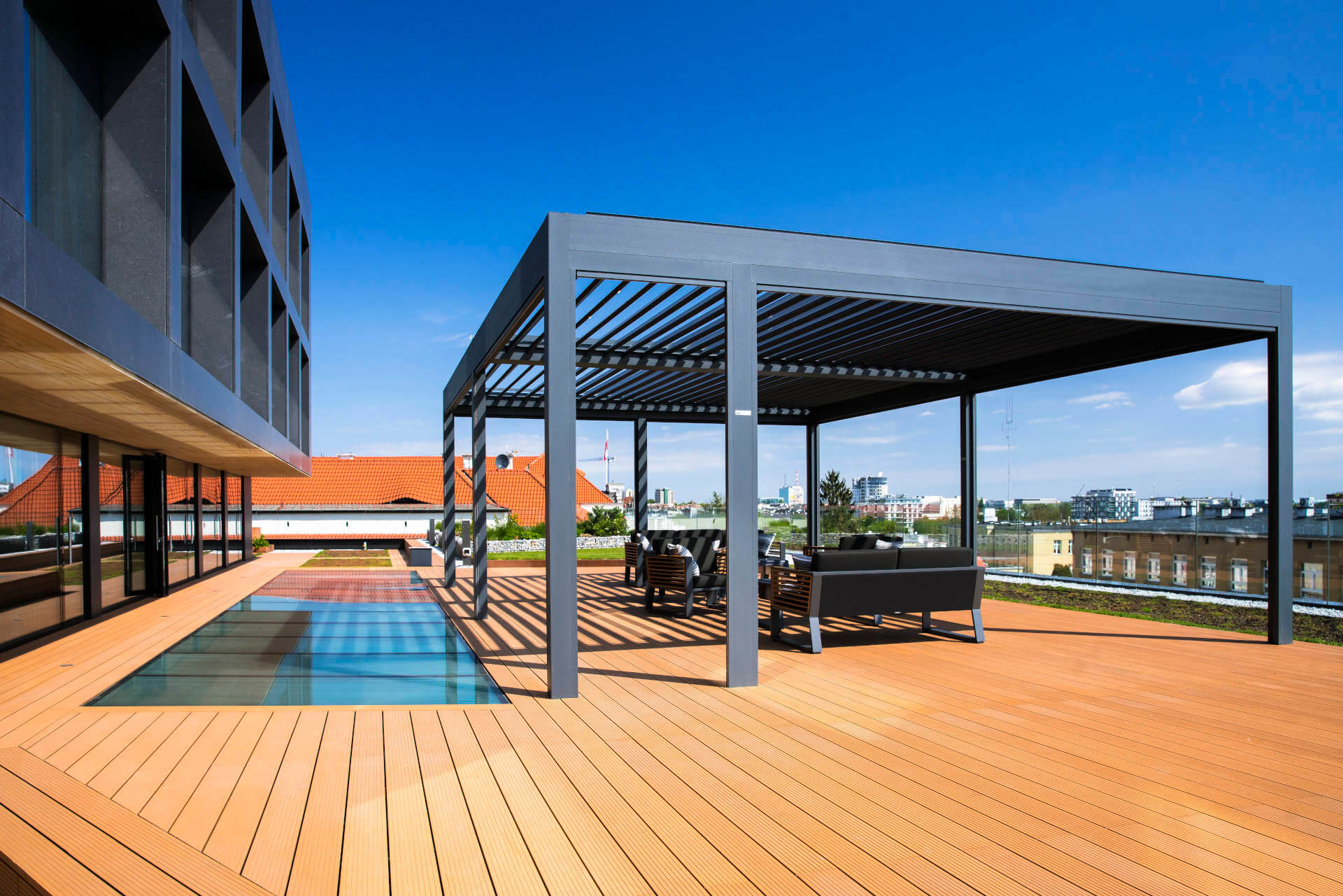 ---
Tarasola Technic combines modernity in the style of minimalism and advanced technologies - it will fit into the landscape of any yard.
The Tarasola Technic is an elegant bioclimatic construction with a modernistic appearance and design. It is the most advanced model in our range, with the roof opened automatically, through the rotation of aluminium louvres which move from an angle of 0° through to 135°.
The ability to rotate the louvres to a precise position provides the ability to control the amount of sunlight and ventilation, adapting the pergola roof to the angle of the sun. It's robust construction can withstand most weather conditions including strong wind up to 160 km/h as well as snow load from 120 kg/m2 – 620kg/m2 depending on the size of the construction. Water is drained off through an integrated guttering system which is hidden within pillars. It can be upgraded with a wide range accessories, such as integrated LED lighting, sliding glass and roller blinds that protect you from wind, rain and strong sunlight.
It allows you to enjoy the pergola almost all of the year. Thanks to different modular possibilities you may cover an area of any size creating the terrace of your dreams.