RENSON Aluminium Pergola
Product code:
Renson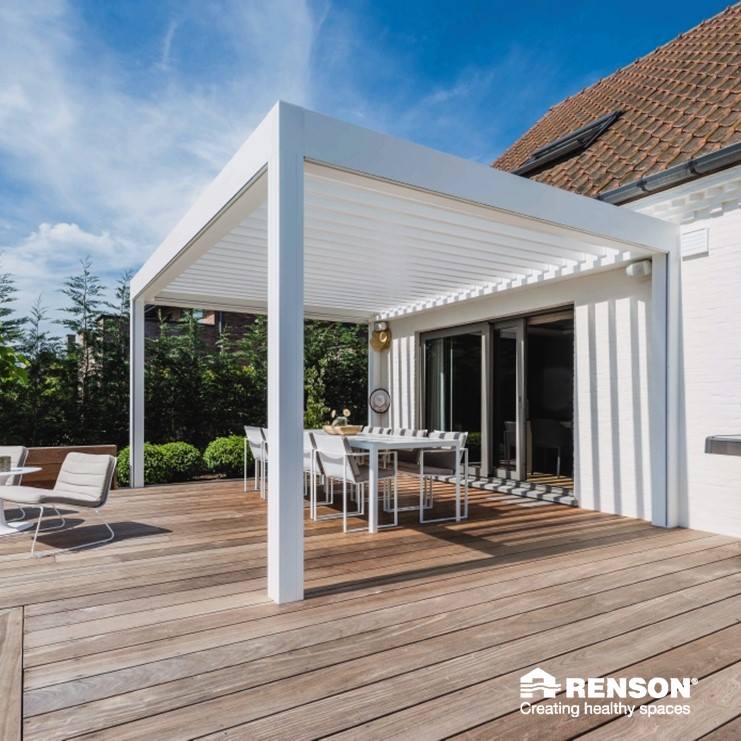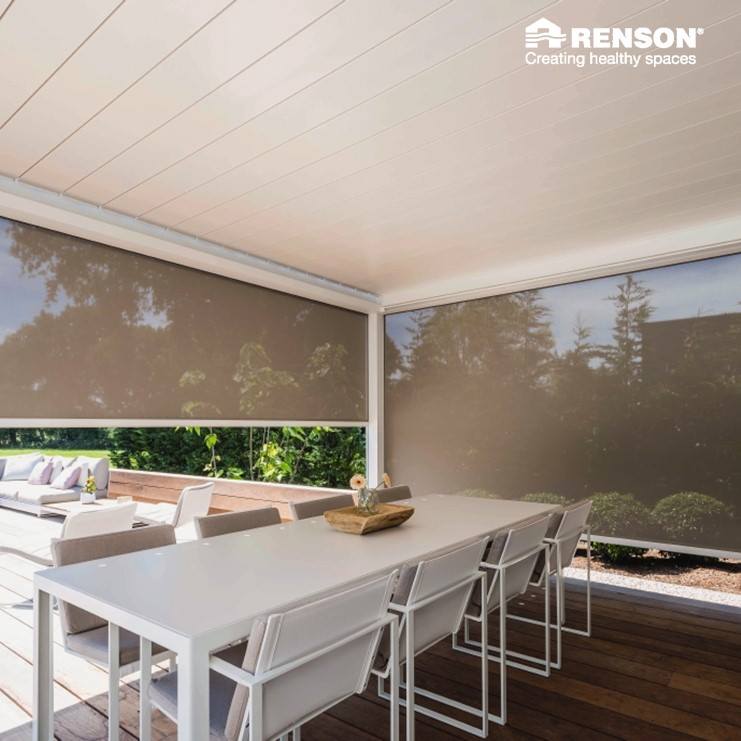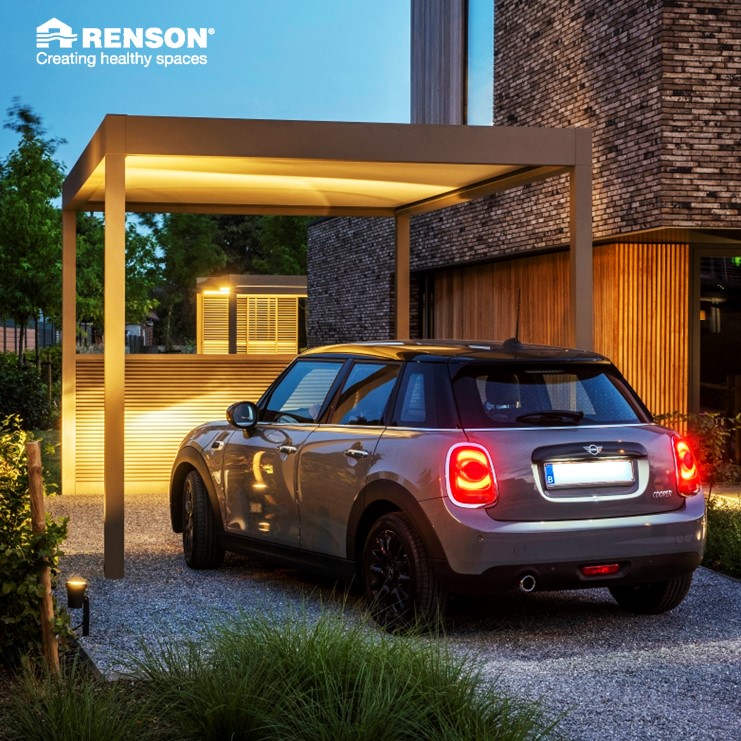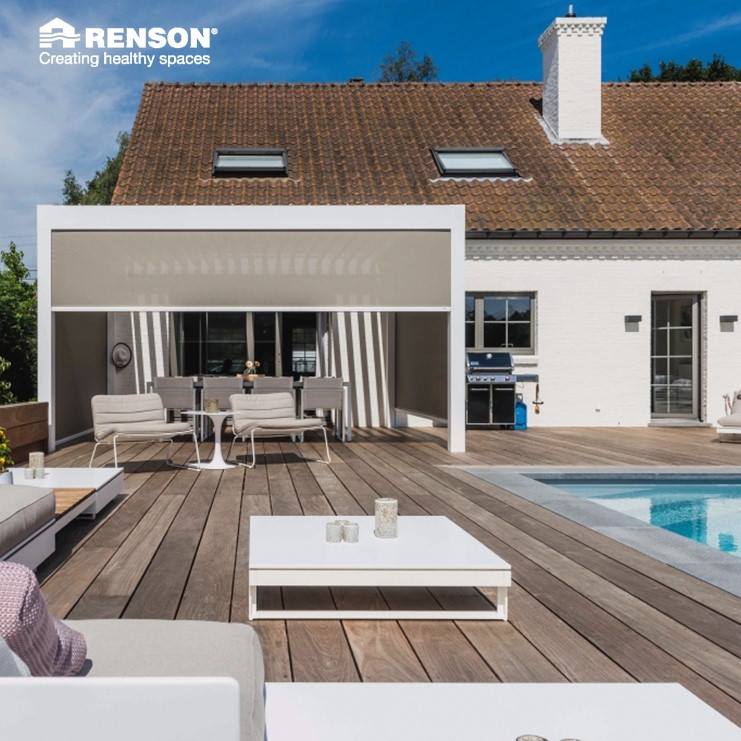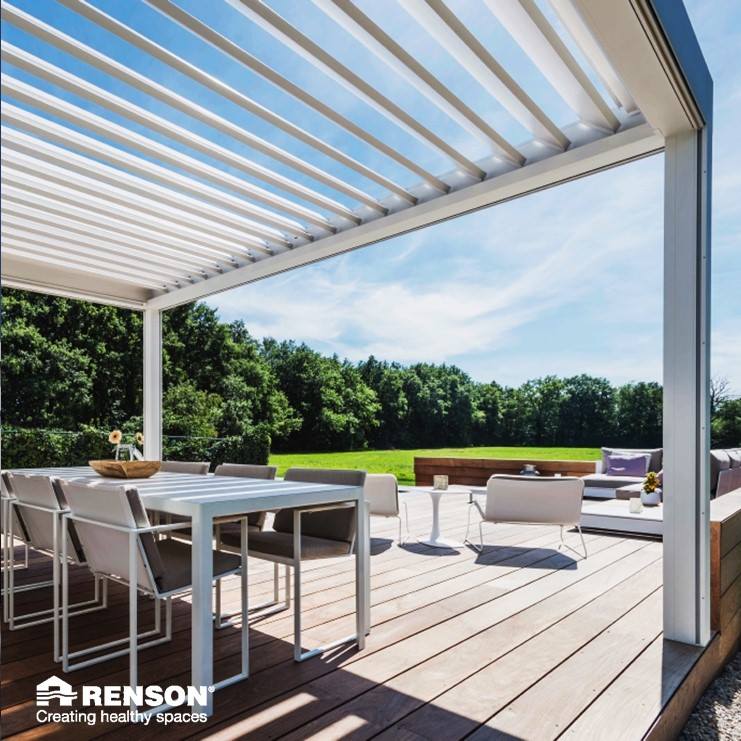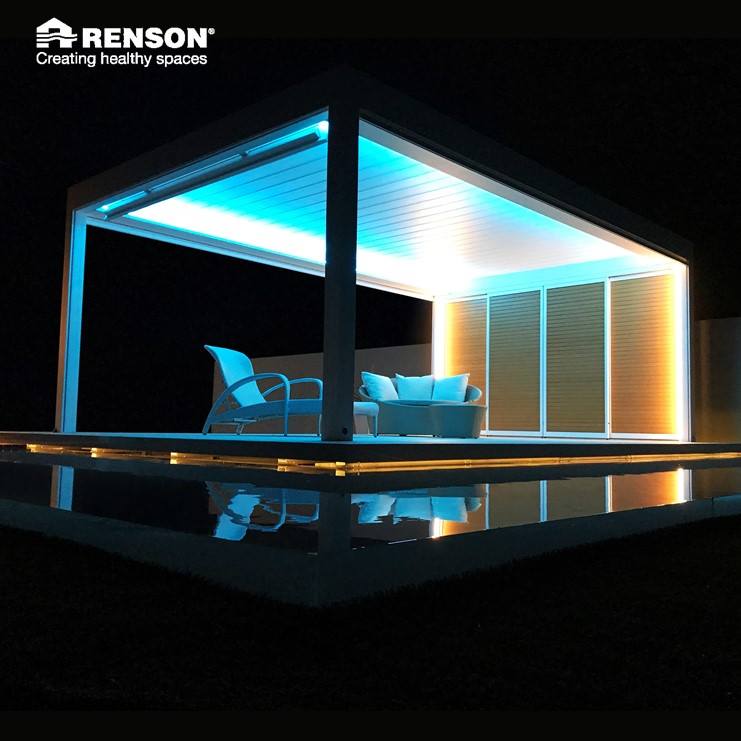 Thoughtful construction - more design options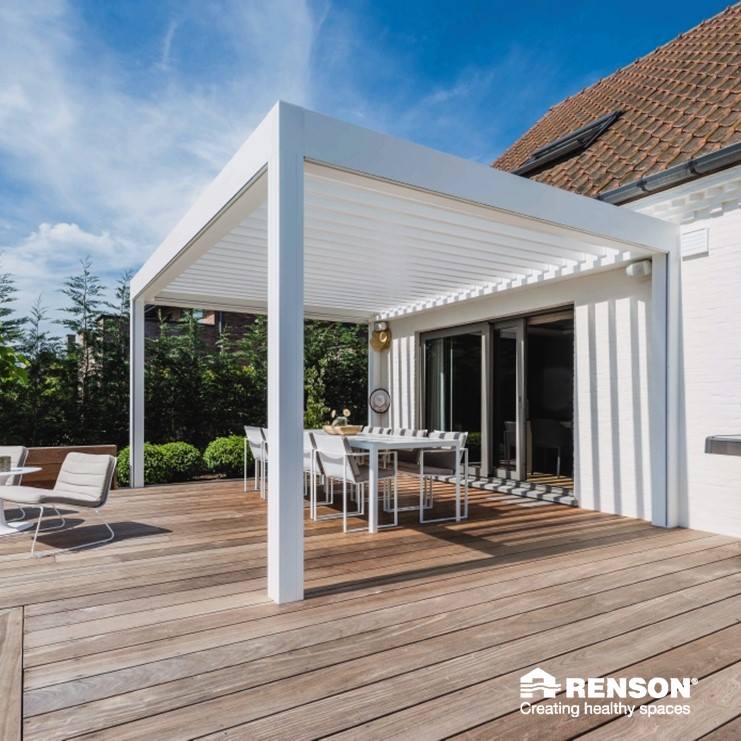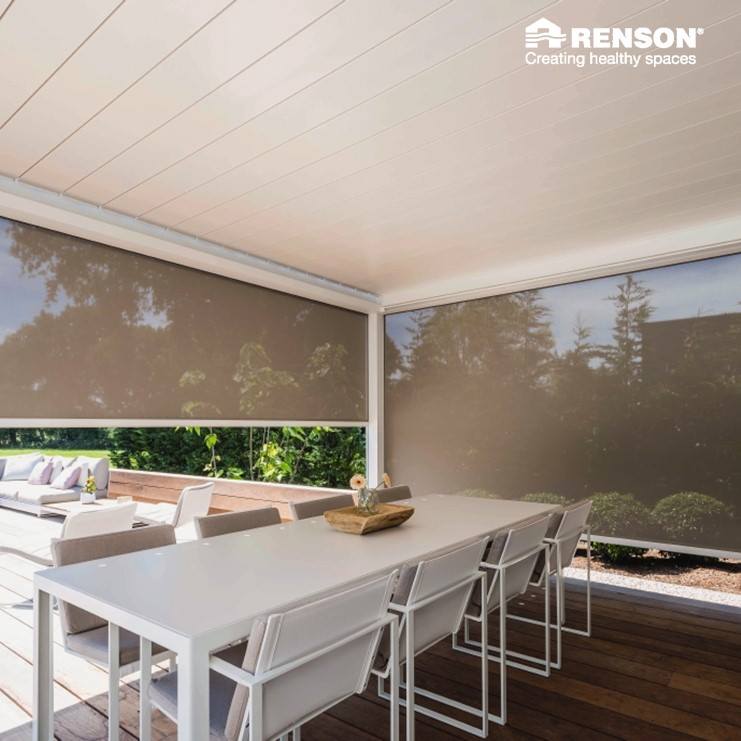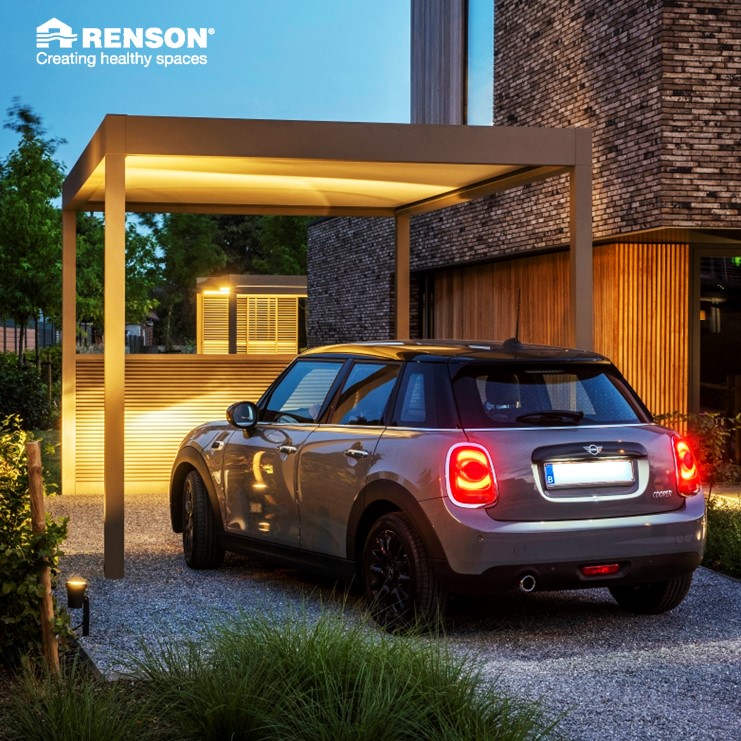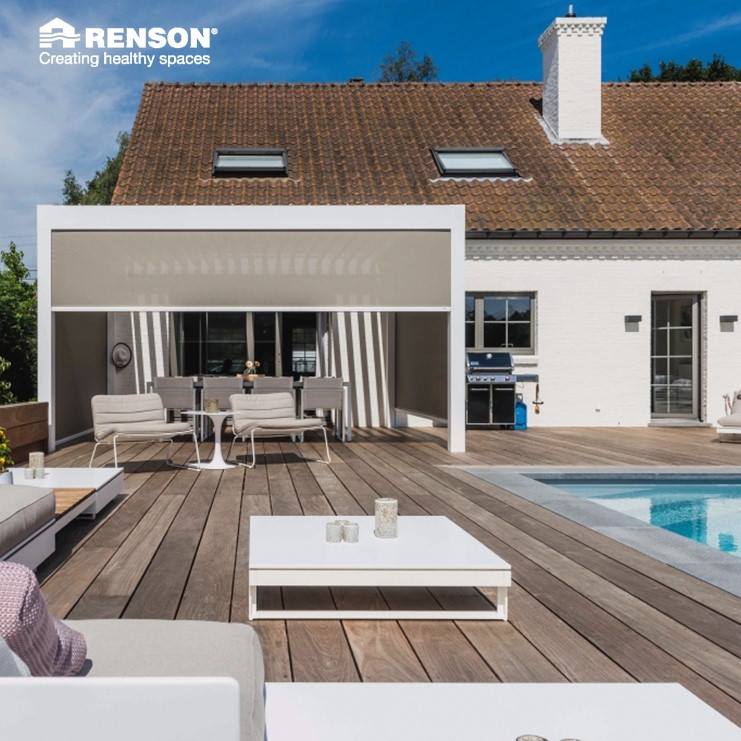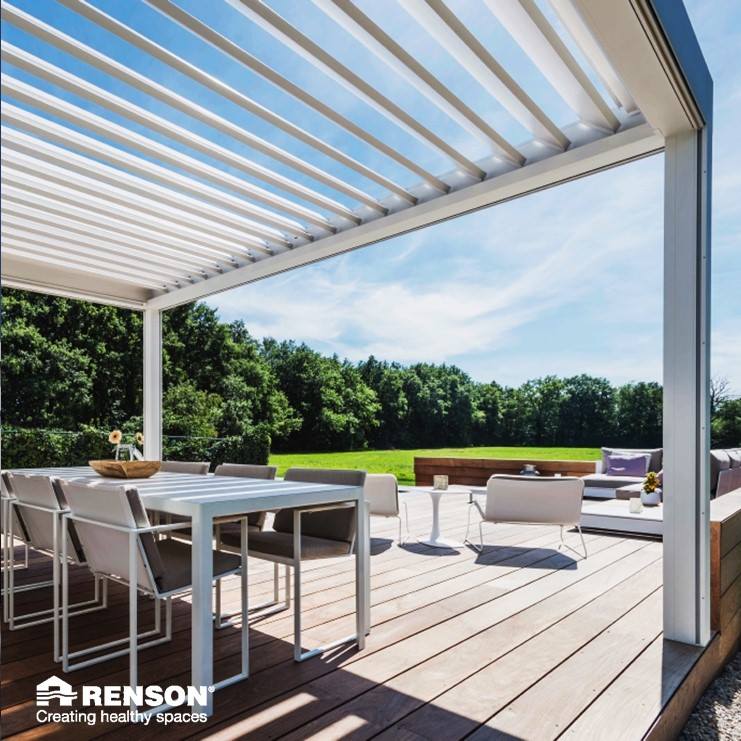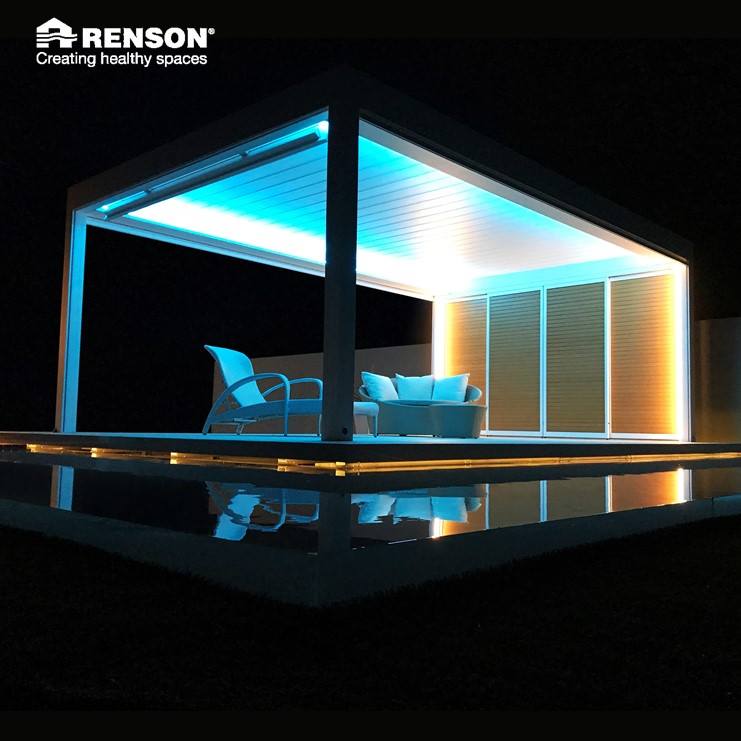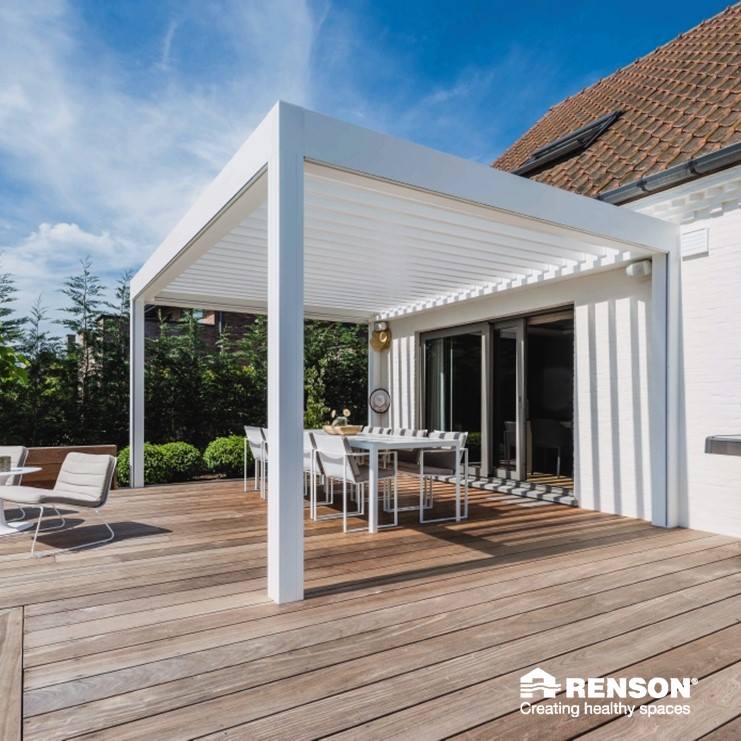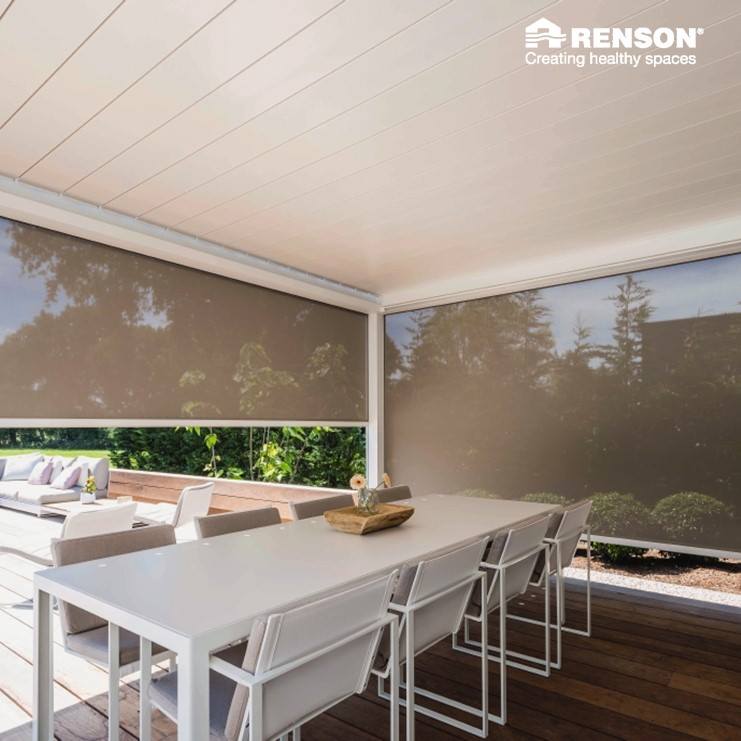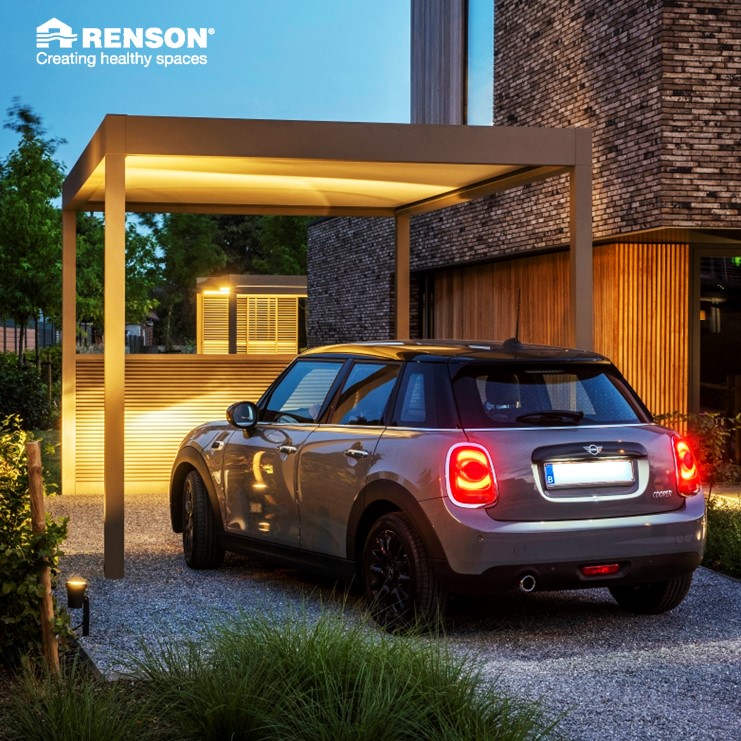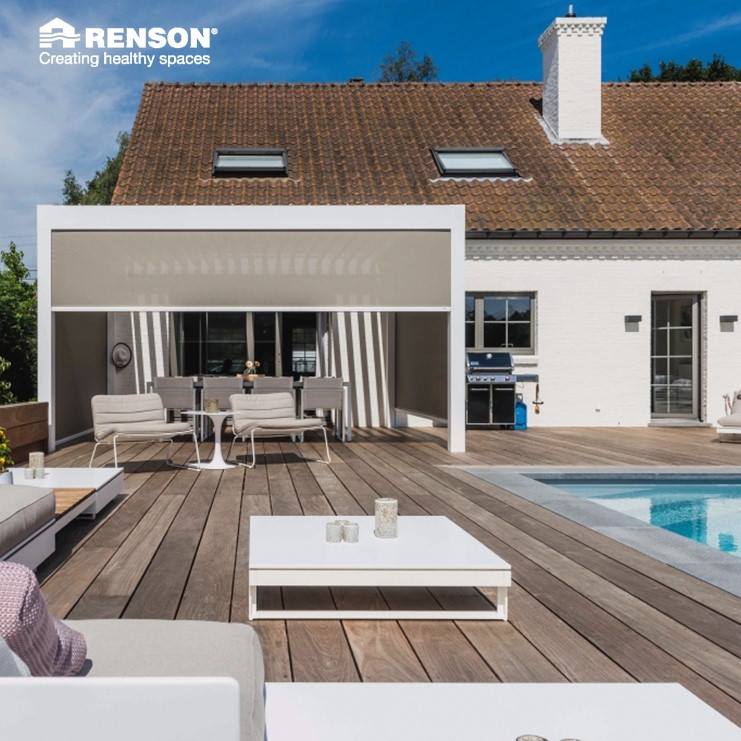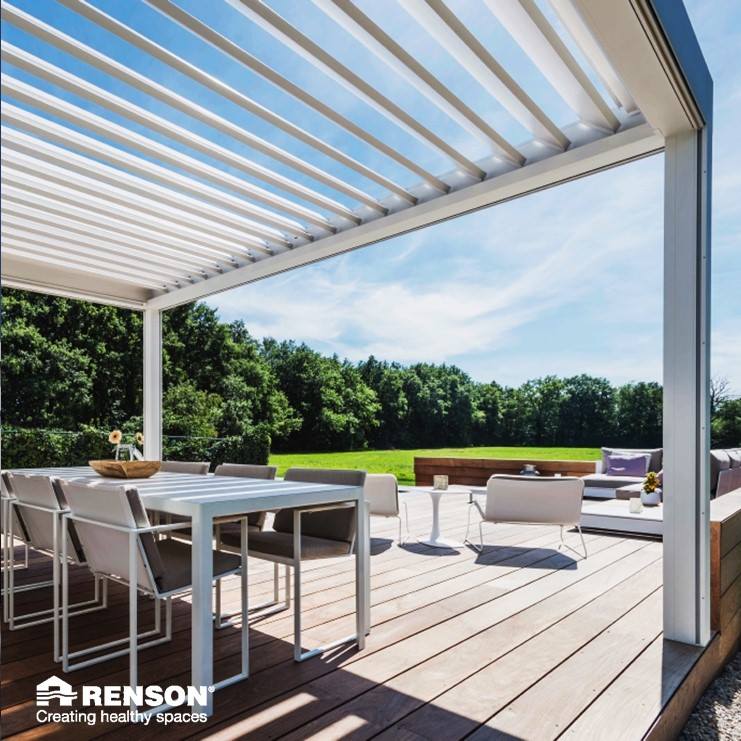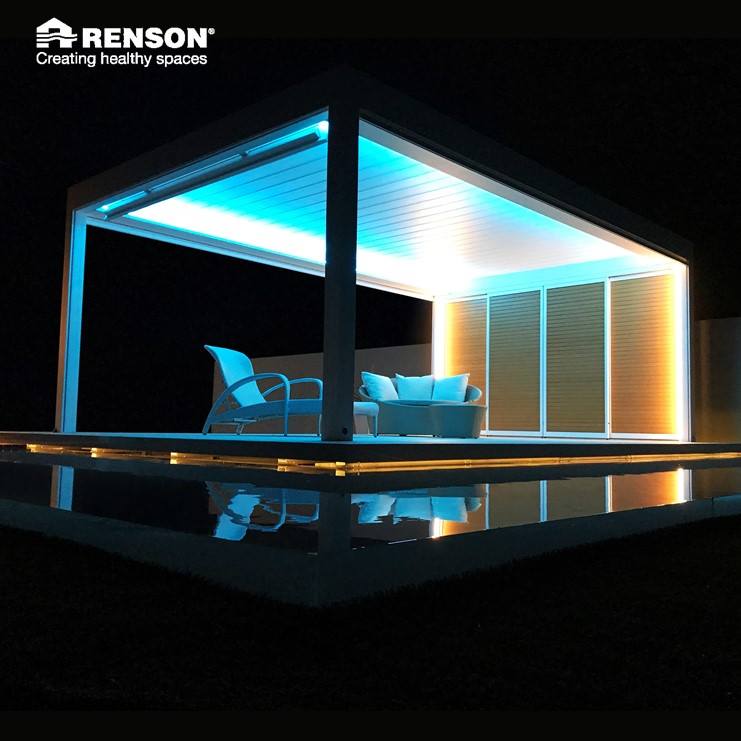 ---
---
More design possibilities – more fun in any weather. Renson pergola provides a wide range of solutions in creating a functional, beautiful and inuque place for relaxation.
Production - 22 working days after payment of the invoice.
Thought-out construction
The bearing construction frame and lamellas are made from extruded aluminium and stainless steel and have a build-in rainwater drainage system. The sleek, thought-out design hides the screws and places of connections. Remote control allows to open and close the roof by rotating lamellas (150° angle). Pergola is easy in upkeep and withstands cold winter season excelently, the rullo fabric is durable, waterproof and does not fade in color.
Design with no limitations
The pergola can be equipped with additinal features, such as build-in lights, heating and audio system as well as sliding glass, woden side walls or drop-down fabric blinds. Wide range of fabric colours and wooden wall designs provide a possibility to create a unique construction. Standard frame colors – white and anthracite, can be customized in any RAL color (longer time of production).
Endless relaxation
Pergola is a tasteful, modern and elegant addition to any territory and a place for relaxation in the fresh air, no matter the weather. Enjoy your time outside in a windy spring, hot summer day and rainy autumn evening. A durable and long-lasting contribution in both private and commercial garden, terrace, balcony or cafe and restaurant area.
Can be set up as a free standing or wall-mounted construction. Depending on the model, a single pergola can be up to 28m2. If a bigger terrace is needed, create a module system of two of more pergolas.
Roof types: with rotatable aluminum lamellas (straight roof), with rullo fabric (straight or slanted 8°–10° angle).
Operated using automation. Possible to control via wireless controller, telephone, Smart house.
Made in: Belgium